All about our Turkey–Istanbul/Cappadocia–and Portugal Trip
The hardest part about planning any trip we go on is deciding where to go. Typically, we like to book 100% of the flights using points and use points to subsidize the hotels. The past few that we've booked have been using United Airlines MileagePlus miles, which allow you to have 1 stopover and 1 open jaw for free! We always try to take advantage of this perk when booking award trips with United miles. For example, this means your final itinerary could look something like:
Day 1: Fly Newark-EWR to Denver-DEN
Day 2-3: Spend some time around Denver
Day 4: Drive from Denver to Aspen, CO
Day 4-6: Enjoy skiing in Aspen for a few days
Day 7: Use open jaw on award to fly direct from Aspen-ASE to San Francisco-SFO
Day 7-9: Explore San Francisco
Day 10: Fly from San Francisco-SFO back to Newark-EWR, using your stopover
This example itinerary makes use of the stopover (in San Francisco-SFO) and then the open jaw (flying into Denver-DEN and then out of Aspen-ASE). This is how you can really maximize your United miles when award booking.
Anyway, this is something we're always trying to keep in mind when booking and, as a result, generally end up brainstorming trips that work well with at least 2 parts. Using this idea, we came up with the following itinerary for this trip (after a good bit of planning and then changing plans again with United–more details in the next post):
Sep 7: Fly from Charleston-CHS to Istanbul-IST via Washington-IAD on Turkish Air.
Sep 8-12: Arrive Istanbul, spend next few days exploring.
Sep 12: Fly from Istanbul-IST to Nevşehir-NEV. Paid flight on Turkish Air. Spend 2 nights in Göreme, Cappadocia.
Sep 12-14: Time in Cappadocia: hot air ballooning and exploring area.
Sep 14: Fly from Kayseri-ASR to Lisbon-LIS, via Istanbul-IST. Part of award redemption on Turkish Air.
Sep 14-17: Sightseeing in Lisbon.
Sep 17: Fly home: Lisbon-LIS to London-LHR (on TAP Portugal) to Washington-IAD to Charleston-CHS (on United).
1. Award booking with United miles to Istanbul/Cappadocia, Turkey and Lisbon, Portugal (click to view)
2. Turkish Air Flight TK 8 – Washington-IAD to Istanbul-IST (click to view)
3. Exploring Istanbul – Hagia Sofia (Photo Tour) – click to view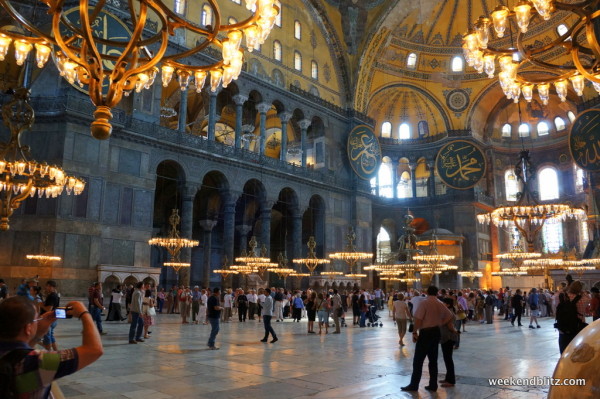 4. Basilica Cistern (Yerebatan Sarnici) – Istanbul, Turkey Review and Photo Gallery – click to view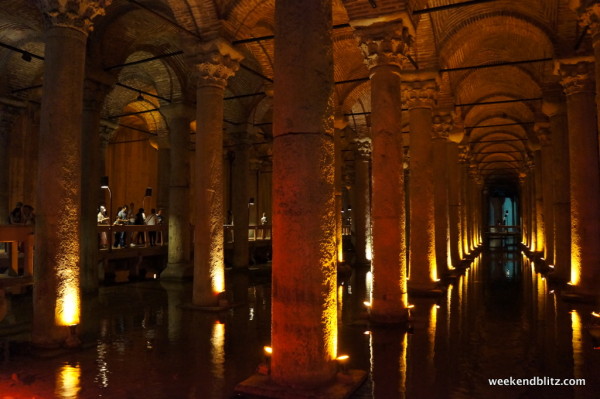 5. Exploring Istanbul: A Tour of Turkish Food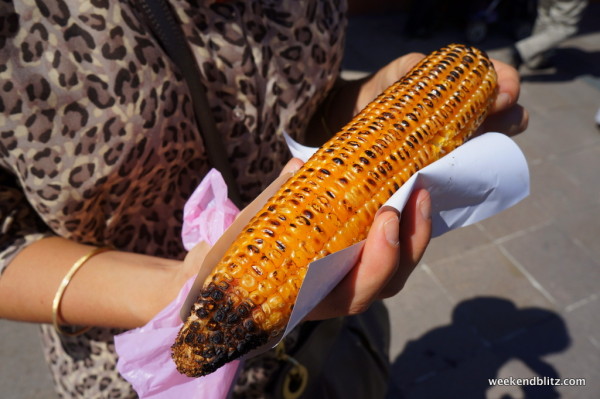 6. Galata Tower Review – Istanbul, Turkey
7. Best Areas to Shop in Istanbul, Turkey
8. Istanbul: Taking a Ferry to Asia! / Ciya Sofrasi Restaurant Review
9. Grand Bazaar and Egyptian Spice Market
10. Blue Mosque (Photo Gallery)
11. Dolmabahçe Palace (Photo Gallery)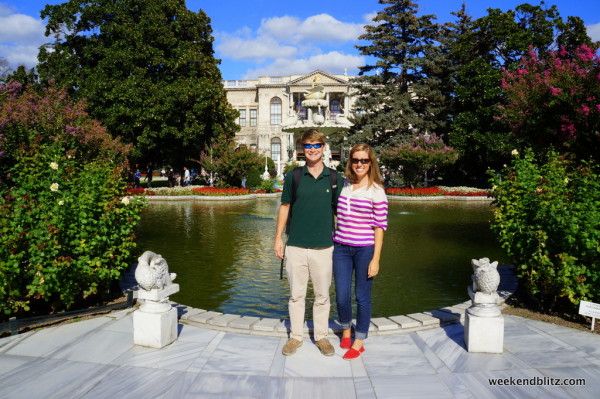 12. Getting a real Turkish bath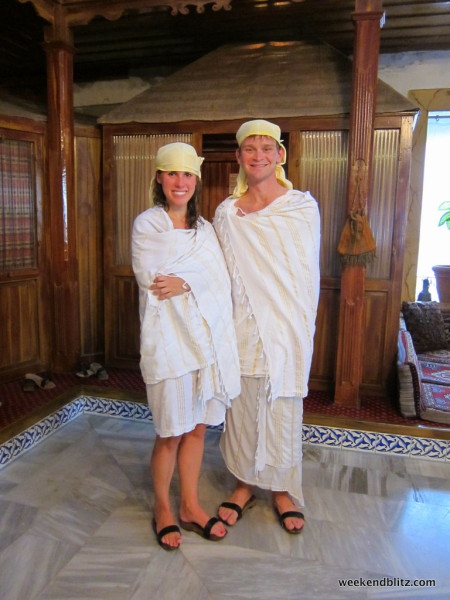 13. Touring Göreme – Cave hotels, cave restaurants, caves everywhere!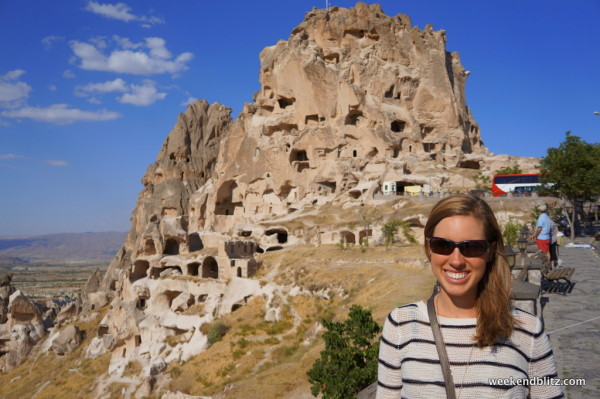 14. Hot air ballooning in space!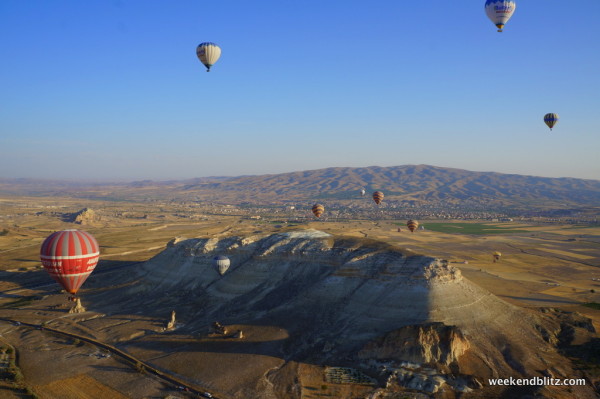 15. Cappadocia Driving Tour
Göreme Open Air Museum

Derinkuyu Underground City
16. Göreme to Lisbon (and how we thought we were kidnapped for a few minutes)
17. Exploring Lisbon – Free (!) Walking Tour
18. Exploring Lisbon – Alfama district and Fado music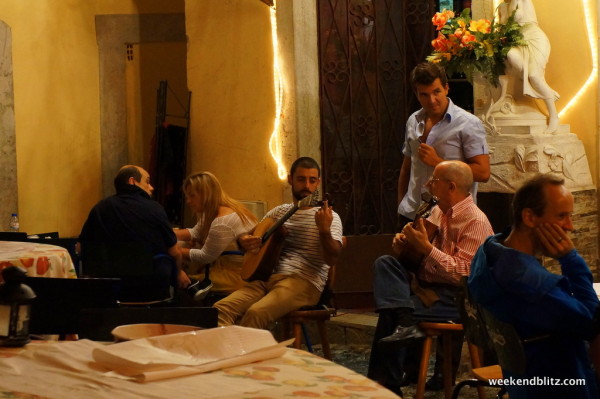 19. Exploring Lisbon – Bairro Alto, the Bourbon Street of Europe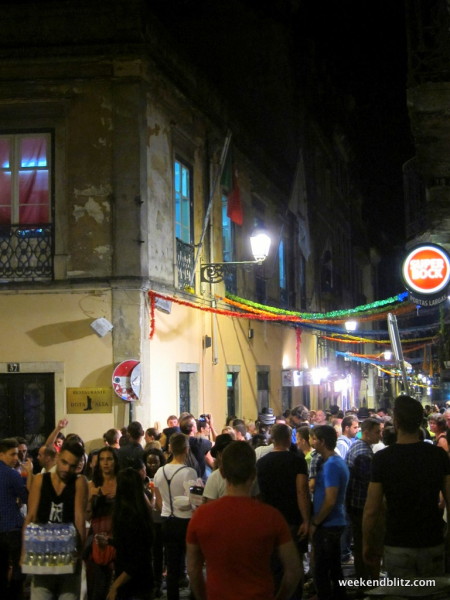 20. Day Trip to Sintra
21. Flight back home: United LHR-IAD