Istanbul: Taking a Ferry to Asia! / Ciya Sofrasi Restaurant Review
Istanbul: Taking a Ferry to Asia! / Ciya Sofrasi Restaurant Review
While most of the touristy parts of Istanbul are on the European side, no trip to the ancient bi-continental city would be complete without popping over to Asia. Part of our journey was curiosity, part was for a "been there, done that" sense of accomplishment but, mostly, we went to sample a restaurant that we heard great things about, Çiya Sofrası.
Trying to figure out how to get there, we had a few options:  either a standard passenger ferry or a tourist boat. We didn't necessarily have to take the full-on tourist-only tour of the Bosphorus and, after a bit of research, figured that our best bet was just to take the ferry that the locals take across the famous strait. For some reference, here's one of the less expensive tour options, operated by the main ferry company:
Put this head-to-head against the do-it-yourself option of just taking a ferry with the locals for 3 TL (~$1.40) one-way and it's quite a tempting option. Plus, if you take the "Short Circle Cruise," it never actually drops you off on the Asian side to explore, it's mainly just a 2 hour boat ride. You can use Şehir Hatları, the Istanbul ferry company's direct website for the most current information: http://sehirhatlari.com.tr/en.
In addition to the official ferry company, there are many other tours that you could take ranging in price from ~$58 USD for a 3 hours morning cruise (Bosphorus Tour) to ~$454 USD for a private yacht rental that accommodates up to 12 (Zoe Yacht). You might be able to see why we were all over the ~$1.40 option.
We hopped the tram a few stops down to the pier where the ferries depart for all regions of Istanbul. Our destination was just across the Bosphorus, called Kadıköy. Since we knew we wanted to check out the restaurant, we figured that a quick hop over from the Eminönü terminal to the Kadikoy terminal (nearest to the restaurant) made the most sense. The short 15 min ride landed us in Asia for the first time on our trip. There is only one bridge for cars between the Asian and European sides of Istanbul, but it is pretty far north in the city so passenger ferries (and a few car ferries, too) make up the difference.
Eminönü to Kadikoy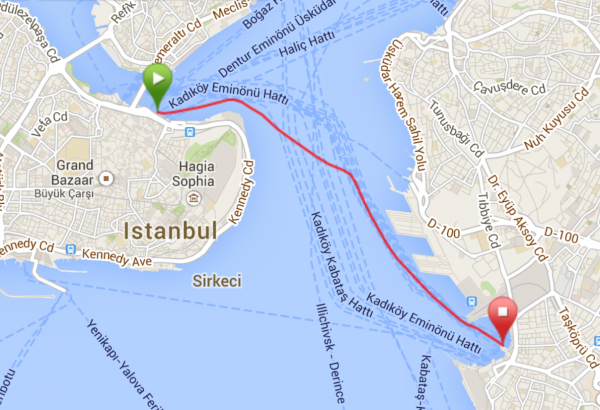 We were staying in Sultanahmet-Old City, so the walk to Eminönü terminal was quite an easy one, as it is very close to all of the major sites.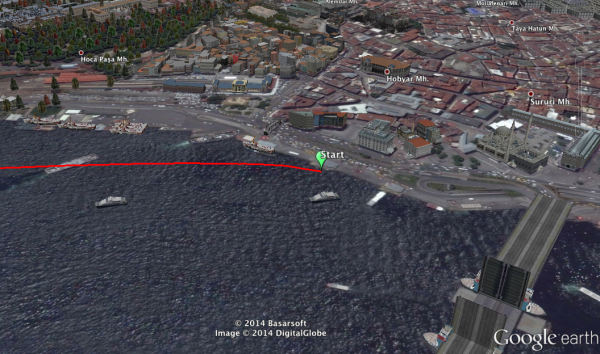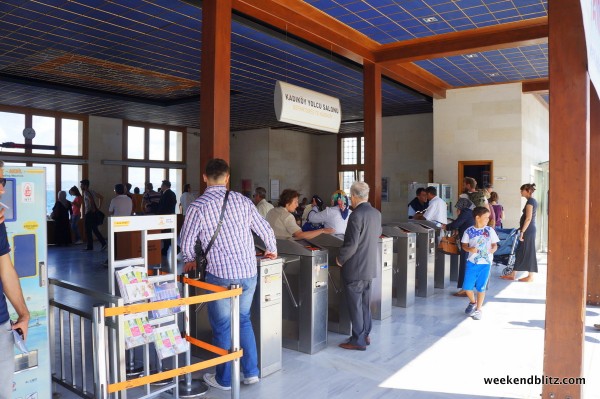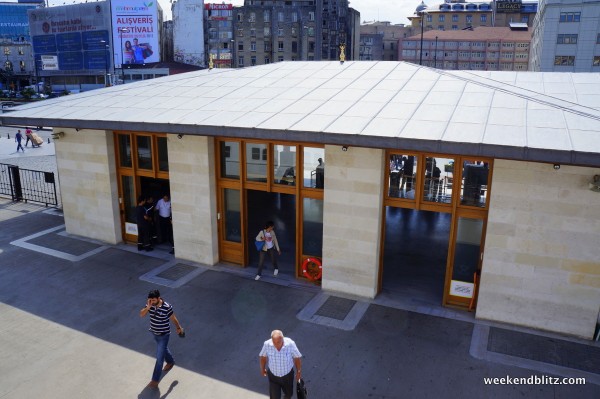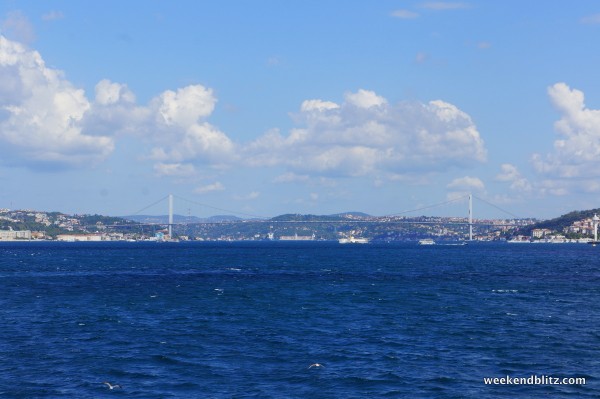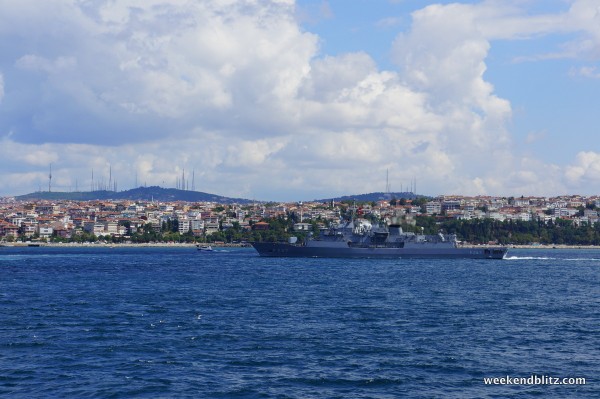 After a quick ~15 minute ride across the Bosphorus, we made it to Kadıköy.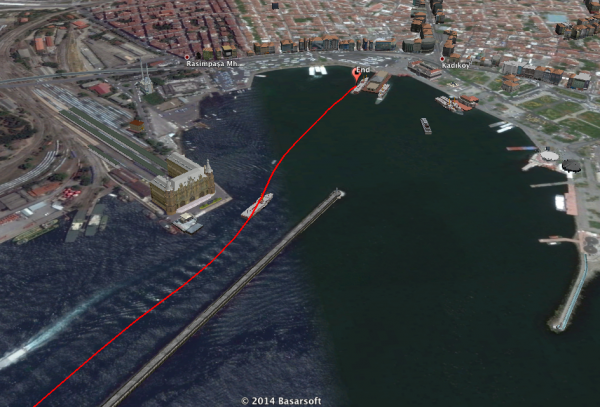 Our immediate impression of the eastern bank was that there were far less obvious tourists walking around. Both good and bad; it just means we stick out a little more (and by "we" I mean just me since McCown had already been asked if she is from Turkey and I've been accused of being German at least once).
Getting tired of all the seemingly same restaurants in the touristy area, we wanted to hunt down some good, fresh local cuisine.
Çiya Sofrası Restaurant
Just like the diversity of people, the food is a clash between Mediterranean, Eastern Europe and the Middle East. For example:  lamb soup with mint leaves and dumplings. But the predominant cooking style is definitely more Mediterranean than anything–hummus, stuffed grape leaves and a kind of taziki yogurt sauce are offered at nearly all restaurants.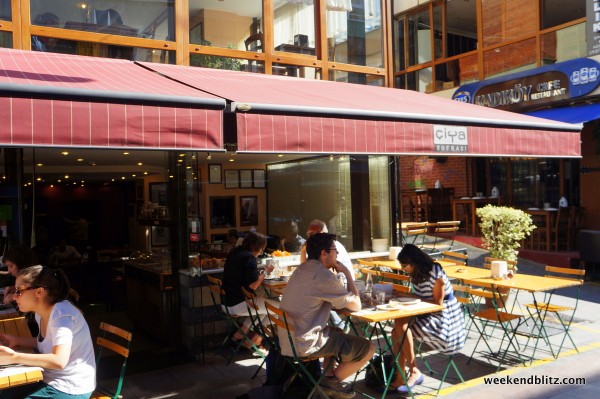 They're set up with a salad bar of sorts that is a pay-by-weight system, we didn't waste any time and dove right in.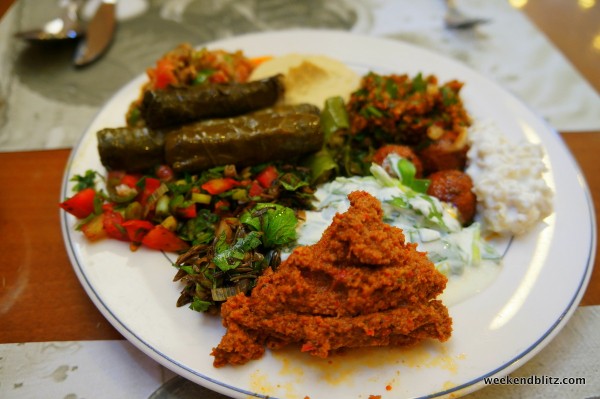 The rest of the menu is a la carte; this is where you'll order the hot dishes. We starting ordering away and were not disappointed.
The people have all been exceedingly friendly here, similar to what we experienced in the small island town on Mykonos (Greek isle). For example, when we couldn't find this restaurant, we stopped to ask for directions in a small B&B style hotel and the owner sent the bell boy to lead us down the street for a few minutes to the front door of the place–not bad for hospitality!
Ferry Haydarpaşa Gari to Eminönü
The return trip was a bit longer. Not wanting to double back to the Kadıköy station, we explored a bit to the north and took the return ferry from Haydarpaşa: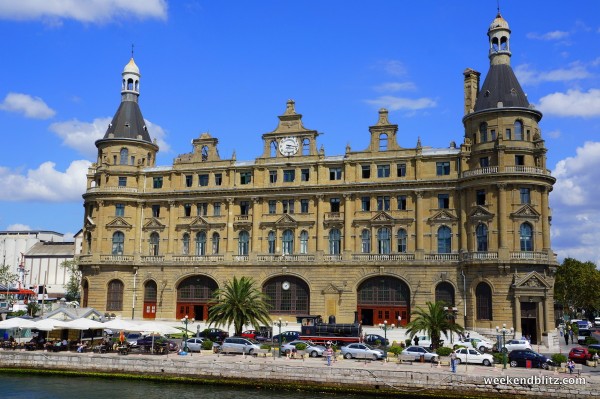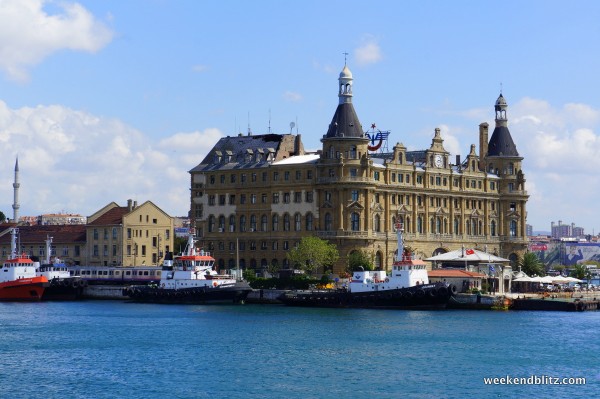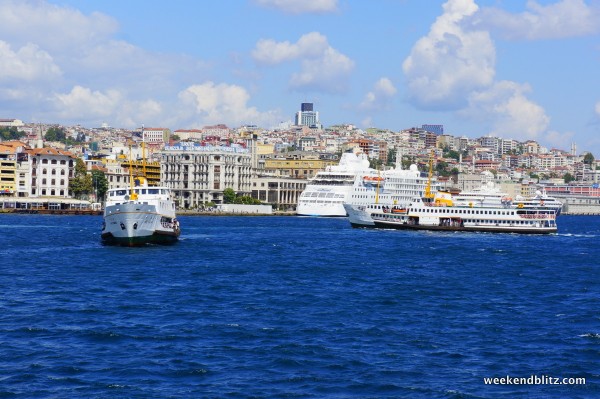 After making it back to Europe, we set off immediately for the 'Mısır Çarşısı' — the Egyptian Spice Bazaar. It's a covered market selling anything and everything for locals and tourists alike. The biggest item they offer (which is likely exclusively for tourists) is spices, which is sort of what the place is known for. Although we didn't purchase anything, it was well worth the trip– the spice market is one of the must-sees in Istanbul because not too much has changed from the old days.
BOTTOM LINE: No trip to Istanbul is complete without taking the iconic "ferry to Asia." In our opinion your best bet is using the official passenger ferry company, Şehir Hatları which will give you a 2 hour cruise with amazing view of the city for under $5.