Best Areas to Shop in Istanbul, Turkey
Istanbul is a huge city filled with never-ending passageways to explore. No matter which part of the city you're in, there's an intriguing little store just around the corner filled with real-life treasures. The tricky part is just deciding what to take home with you.
If you're in the market for a rug, good:  there's no shortage of men trying to cat call you into their shop just to sell you a very expensive rug. Turns out, I didn't have the #fancy budget for a rug, can you believe it? So, I focused on more attainable souvenirs – and what I could actually pack in my suitcase.
Without further ado, here are my top areas for shopping in Istanbul:
1)  First up:  the Grand Bazaar.
You just have to start here in this chaotic, overwhelming wind-storm of colors. Set up a bit like an open-air market (but covered), the Grand Bazaar has been is one of the oldest, most well known — and largest — covered markets in the world. With 61 covered stalls + between 230,000 – 400,000 visitors DAILY, the thing is a maze.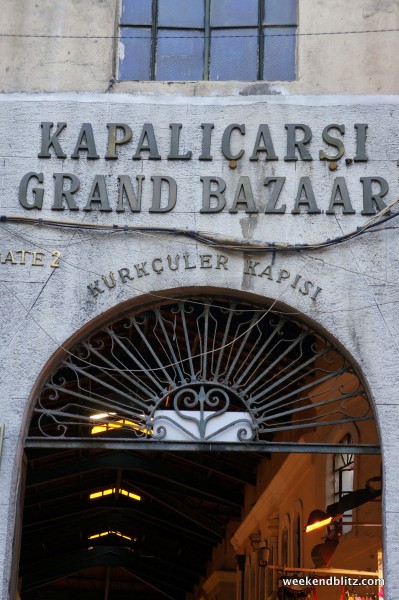 McCown's highest hopes, meet Jeffrey's worst nightmare. (Opposites attract?!?)
We explored the many hallways within the Grand Bazaar and went from booth to booth looking for something to take home. Turkey has been famous for its colored tilework since the 16th Century, so I finally settled on four hand-painted ceramic plates. After Jeffrey swooped in to bargain with the booth owner, we ended up getting the four plates for $68.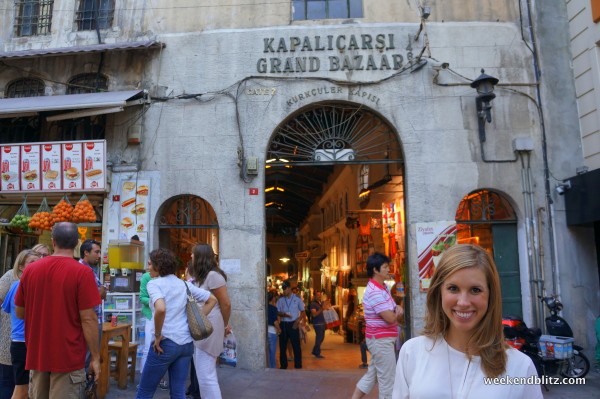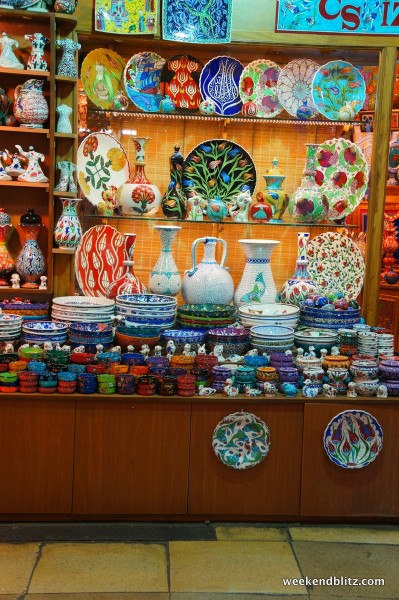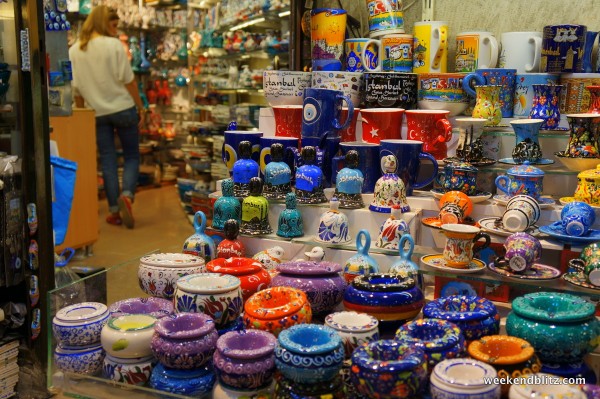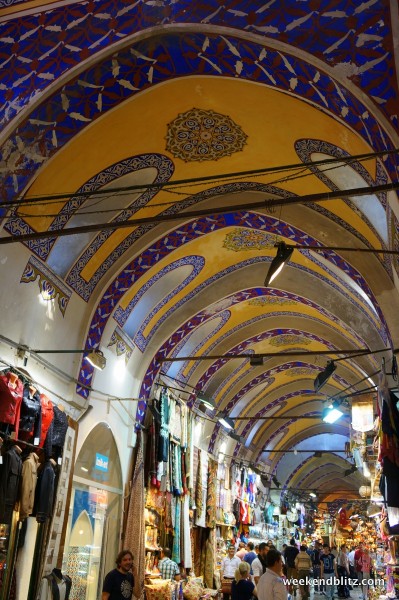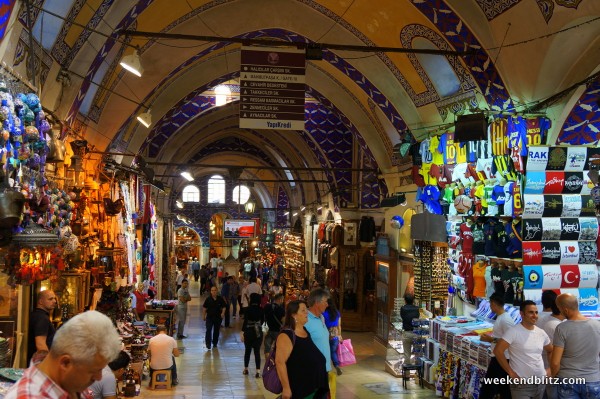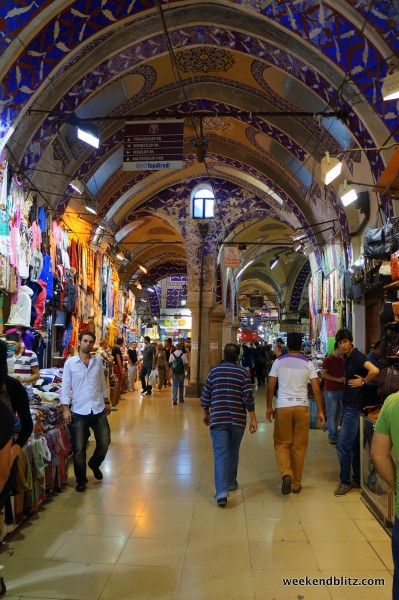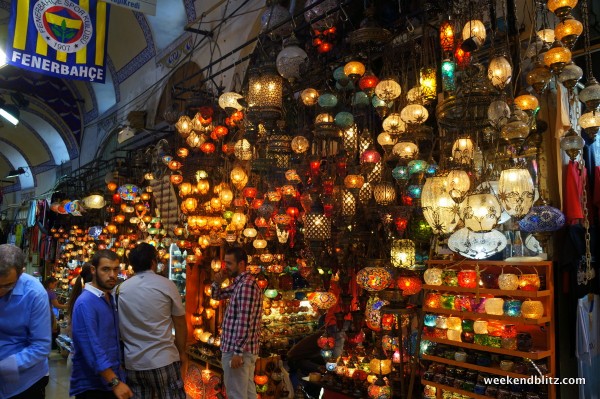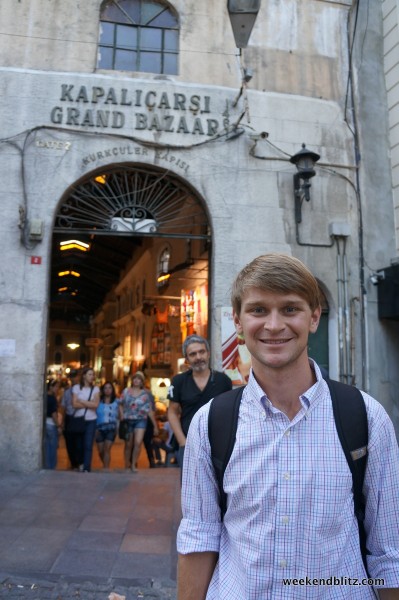 2) The Egyptian Spice Market near Galata Bridge is similar to the Grand Bazaar (although much smaller), but sells spices and food items.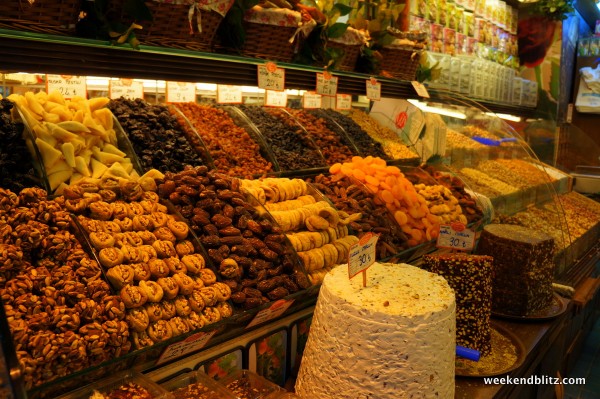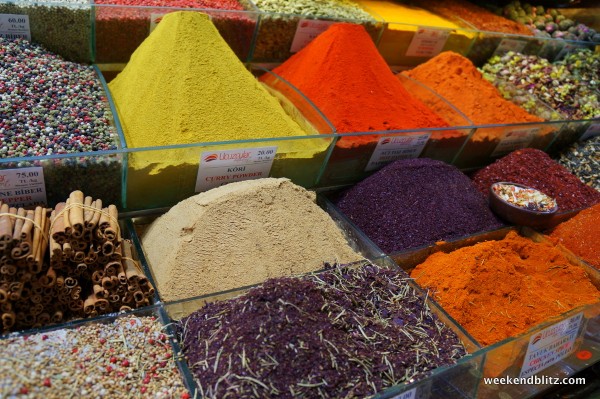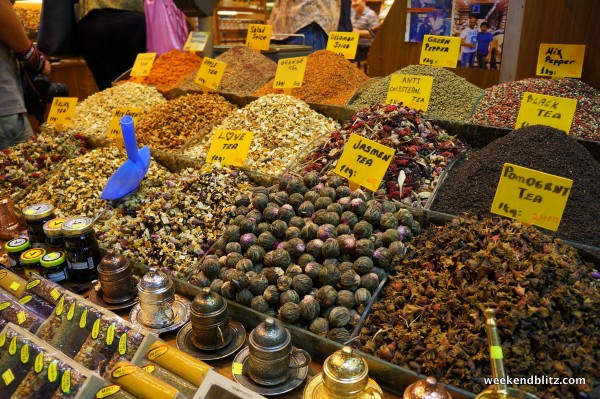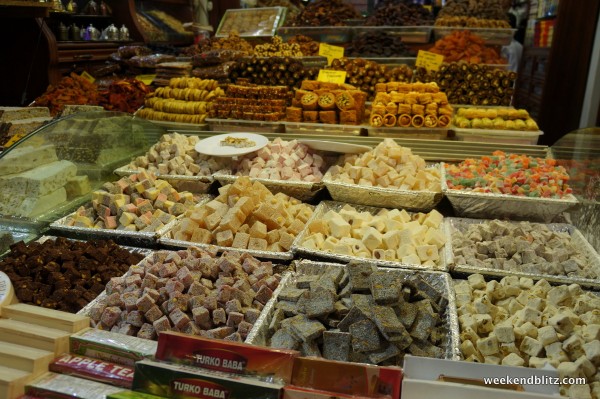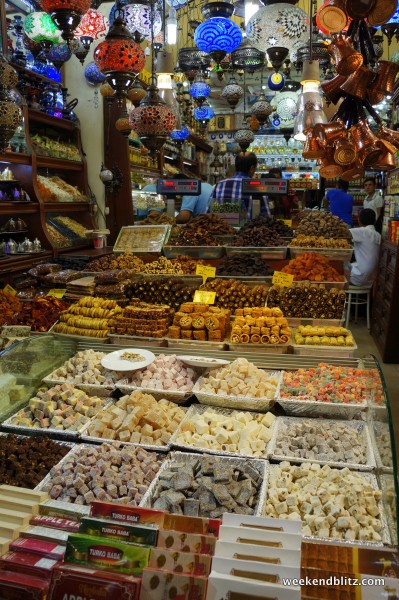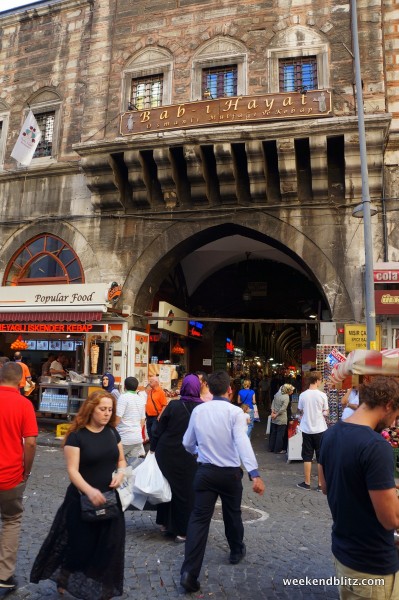 Although I wasn't in the market to take any food items home, it was fun to walk through and window shop. I've never seen such abundance of spices –and, in such vibrant colors. No wonder the food here is so delicious…  Looking for apple tea here? There's about a million and one stalls here that are trying to sell it to you.
3) For a bit more modern experience, head to Istiklal Caddesi.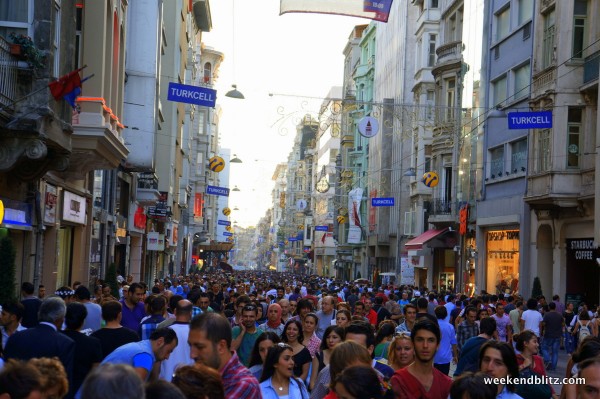 In Taksim, this very busy street (arguably Istanbul's busiest street) is a zoo in and of itself. But, nestled among the crowds are passageways that are easy to miss if you're not looking. Just popping down any of these passageways will probably find you some great little hidden gems but, if not, surely a fun place to explore. Here, you'll find the likes of Mango and Bershka but also second-hand vintage shops and restaurants, clubs, kabob street food…you name it, this street has got it.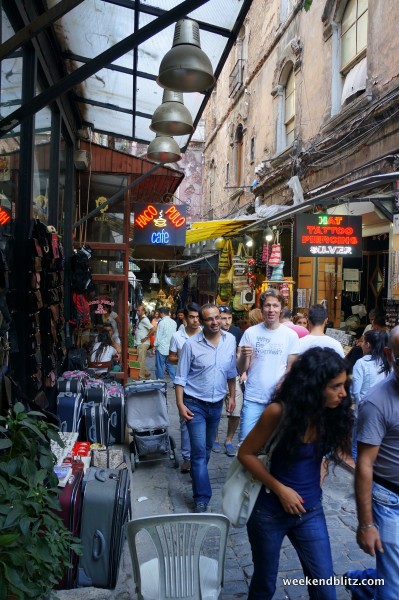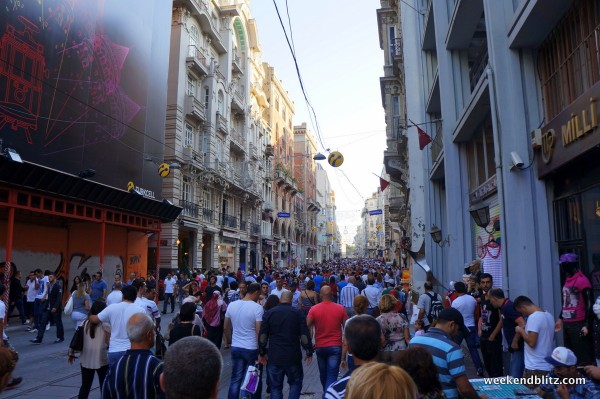 For jewelry, turn into a tiny alley way (you have to be looking for it or you'll miss it!) named Passage Hazzopulo located at İstiklal Caddesi No. 116.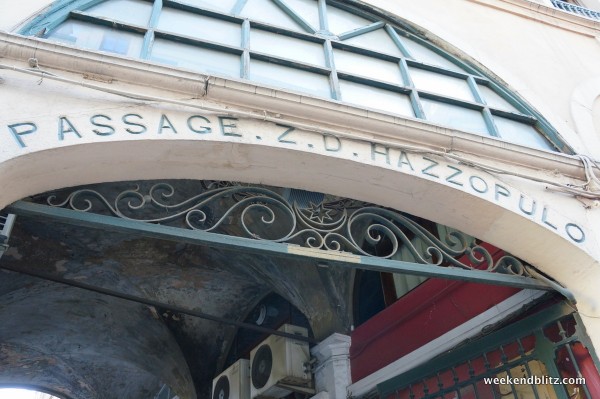 Here, you'll find a cute restaurant with a sprawling courtyard where your male counterpart can happily wait while you shop in the jewelry shop next door called Chris Kami. This guy makes his jewelry by hand and I can't tell you how many compliments I've gotten on the jewelry I purchased here.