Palacio Duhau – Park Hyatt Buenos Aires Review
We loved staying right in the center of the Recoleta district of Buenos Aires on our trip to Argentina. While there are many wonderful neighborhoods in BA (all with very different personalities), this area is considered by many to be the most affluent neighborhood in the city, filled with lavish homes and fancy shops and restaurants. The famous Recoleta Cemetery is also located in this area, so there's plenty to see and do all around.
BOOKING
We booked with Hyatt Cash+Points for $125 + 10,000 points per night. Cash rates are easily in the $500+ range, so it makes redeeming points a very attractive offer.
We used a Suite Night Award and were booked into a "Park Suite King" and "59 to 72 sqm: Sitting area: Shower and bathtub: Flat TV: DVD: Butler."
CHECK-IN
When we were headed to the hotel from the domestic airport (Buenos Aires-AEP), the cab driver had never heard of the hotel– we had to show him name of hotel– but it wasn't until he read the address that he finally had a general idea of where to take us. Then, he drove right past the entrance, but we said it was fine and just jumped out at the intersection. Walking up, the hotel staff obviously seemed a bit confused that we were arriving by (what looked to be) foot.
At check-in, she confirmed our stay and rate and said, "we have a great room for you in our historic building" — perfect. As it turns out, there are essentially 2 hotels in one: a newer building with many more rooms and the old, renovated "palace" or mansion, connected by a courtyard (and underground walkway).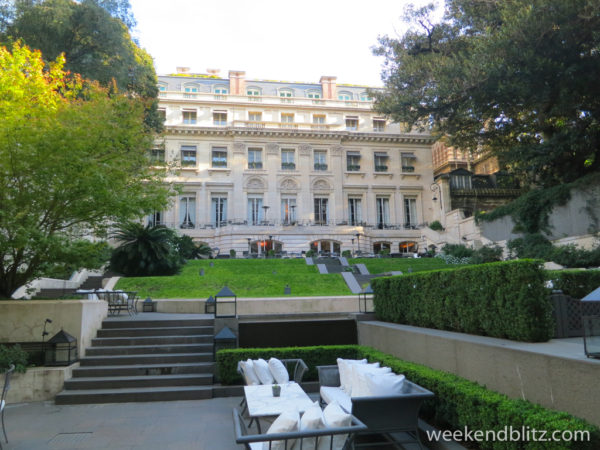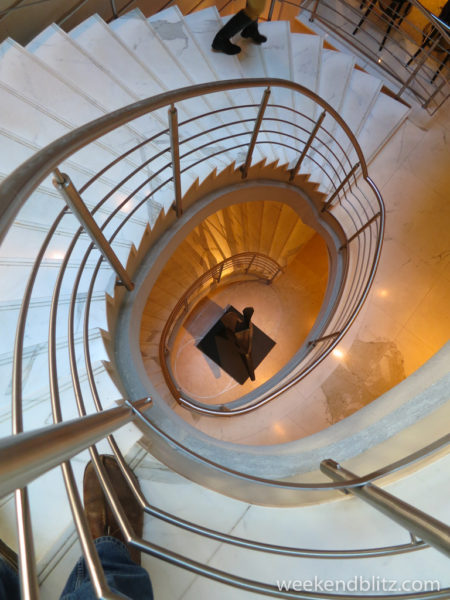 ROOM
The room, a Park Suite on the Palace side, was very well appointed but somewhat small. In fact, I'm not sure that it could even qualify as a "suite" as it had no separate sitting area or room, just a bedroom with a very large bathroom. From what we've read online, the suites are much larger in the newer, more contemporary building, but we really liked the style, feel and decor of the Palace building with the very stately feel of the deep molding around the ceiling and the huge antique windows.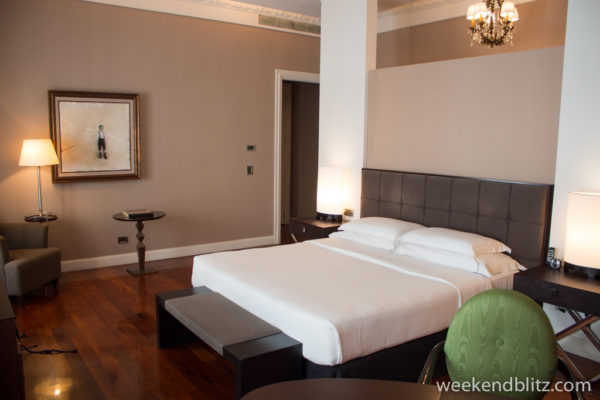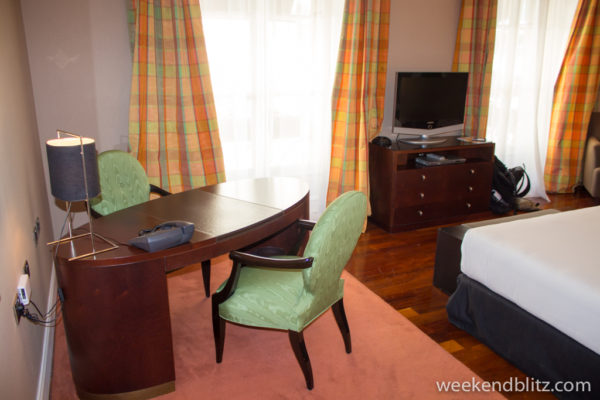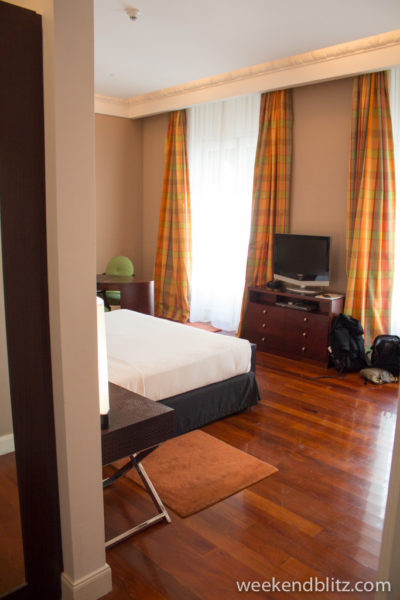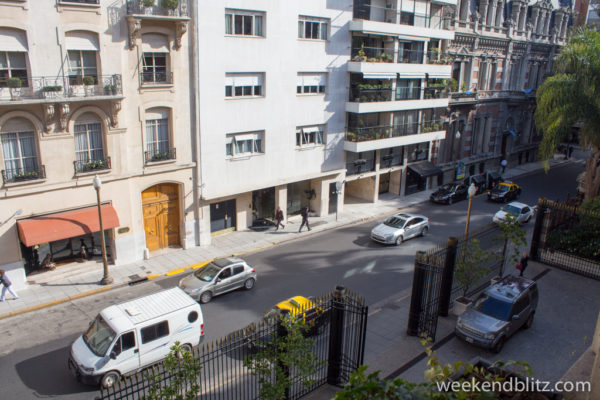 Within a few hours of checking in, two of the "butlers" arrived with our welcome gift: a fruit tray with apples, some type of chocolate snack and a bottle of Malbec wine.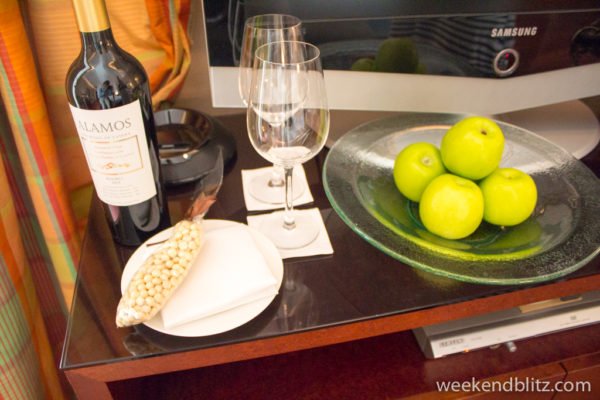 BATHROOM
The bathroom was huge- almost as big as the bedroom itself. There's a bathtub in the main, open area with the sinks and then a closed-in shower and separate toilet area. Plenty of space for two people to get ready at the same time.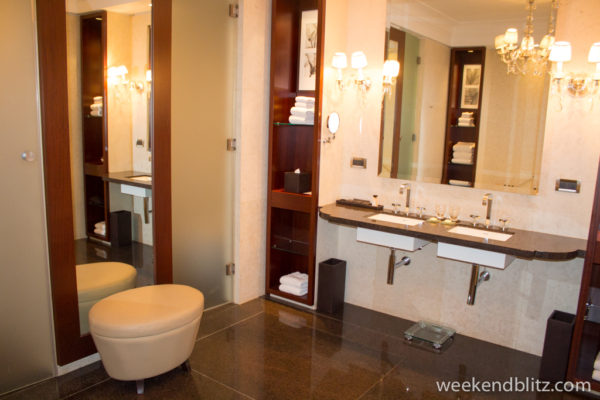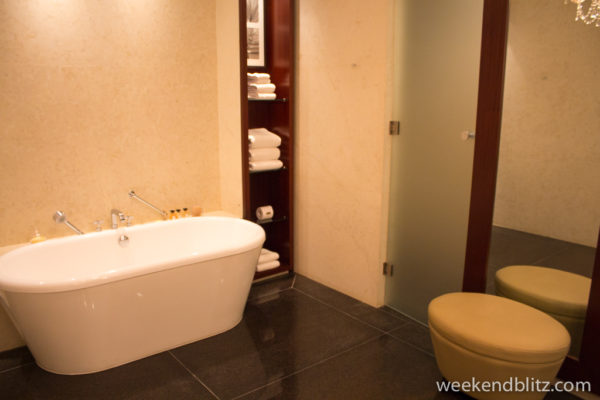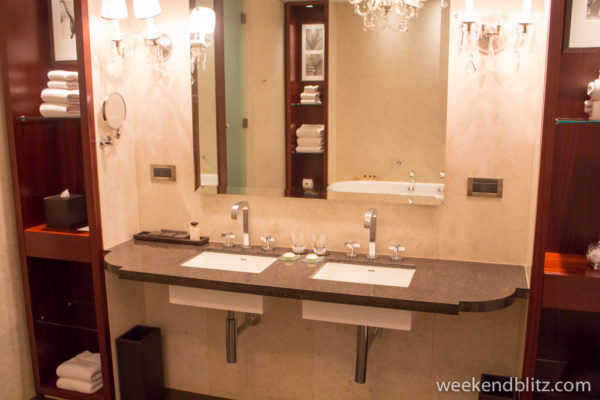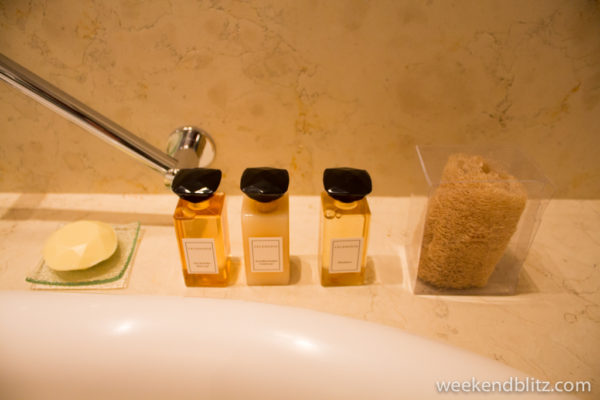 SERVICE
While we didn't need anything special while we were there, we found the service at check-in, breakfast, etc. to be top-notch. They were very helpful if needed, and friendly- everything we've come to expect and appreciate in a Park Hyatt.
PROPERTY
The historic property feels regal and luxurious and, for us, provided a comfortable home base for our stay in Buenos Aires. While we didn't get as much time to enjoy the courtyard as we would have liked, the view from the breakfast table was charming and it was nice to have the feel of both an old, palatial building coupled with a new, modern one.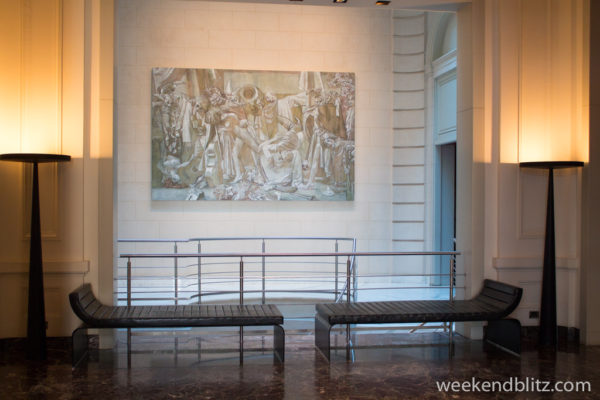 RESTAURANT(S)
Breakfast was included with our stay and was served in the larger, more modern building. Totally worth the walk, though, because everything was fantastic: a very fresh, hearty breakfast that we looked forward to each morning. There were many options and we took our time savoring the breakfast each day. It was on par with other Park Hyatts around the world, but much better than the Park Hyatt Mendoza where we'd just come from.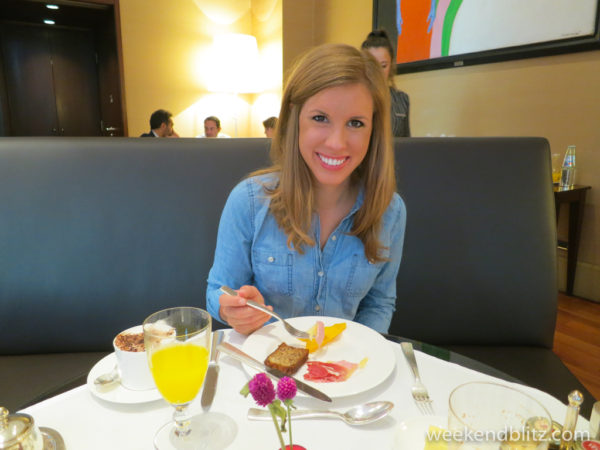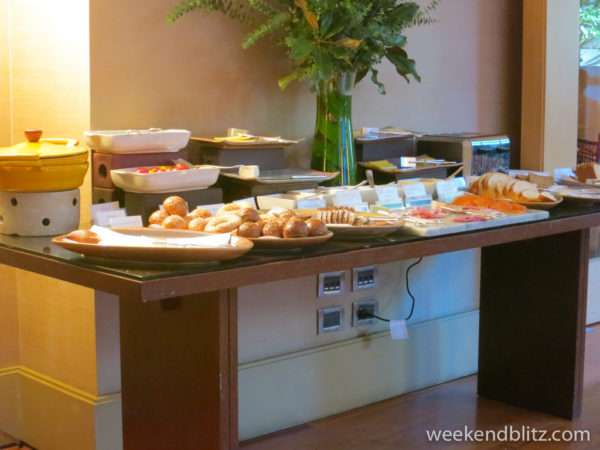 A few pictures of the other restaurants and bars: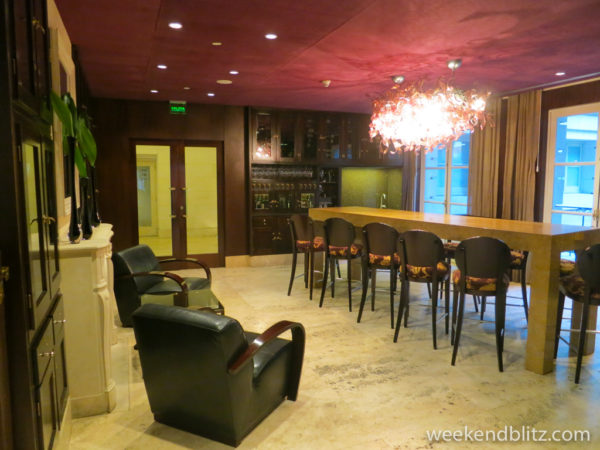 BOTTOM LINE

: 
The Park Hyatt BA didn't disappoint. We'd eagerly stay here again if we found ourselves in Buenos Aires. The luxurious-feel, historic building and delicious breakfast all fit into what we've come to know and love about Park Hyatts.