Ahh! Don't buy "stuff" with your frequent flyer miles!
I get a few emails a week from hotels, airlines and credit card companies pushing me to "buy" things with my hard-earned miles. Like this one from American Express:
Or this one from Chase:
Or this one from United: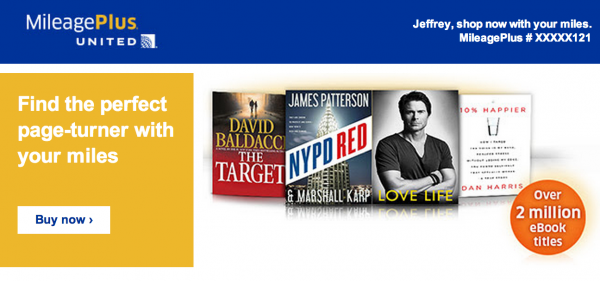 Why ordering "stuff" with miles and points is a horrible idea
Trading your miles and points for stuff is almost always a bad deal.
You should be getting at least a 2% return from your credit card miles and points.
Here's an example of an item that can be purchased with American Express Membership Rewards points–with a 20% discount: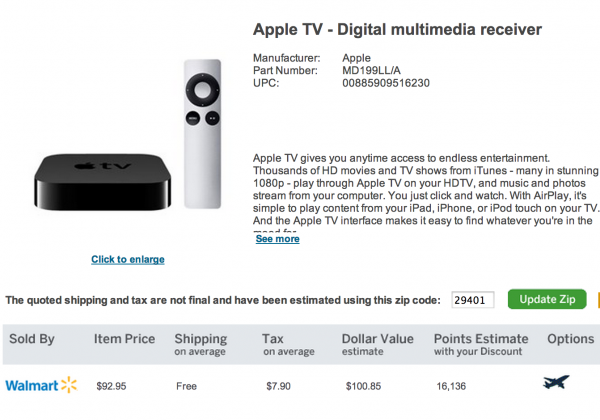 This lets you cash in your AMEX points for 0.625 cents a piece ($100.85/16,136)–this is an abhorrent value! Do not do this!
Here's another example that yields a slightly better return of 0.833 cents per AMEX point, but still shouldn't be done:
Ok, enough picking on AMEX–what about Chase?
Compared to the shysters at AMEX, Chase does a better job of keeping their redemptions for "stuff" fixed at 1 cent per point. This matches the typical earning rate of Chase Ultimate Rewards points where $1 of spend = 1 Chase UR point.
Best uses of miles
If you're getting any less than 2.0 cents per mile/point on credit card spending, you're doing it all wrong.
Why the 2.0 cents/mile test? Because this is the return you could get on a cash back credit card. One example is the Fidelity Investment Rewards AMEX: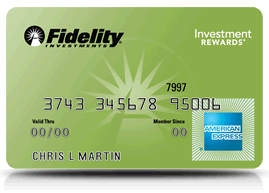 I almost exclusively use credit cards that earn miles/points (not cash back cards) because I feel that I can get a better than 2.0 cents/mile return. This works out because we primarily use our points for airline redemptions. The math works out like this:  a typical round-trip economy ticket from the US to Europe on United/Delta/etc is 60,000 miles. Technically, this means that $60,000 in spending will get you 1 ticket, but since most cards have bonus categories such as the Chase Sapphire Preferred 2x points on travel or the AMEX Premier Rewards Gold 3x on airfare, it can be more like $50,000 in spending to earn 60,000 points. If I put that same $50,000 in spending on a cash back card, it would net me $1,000. So, the big question is, do I think that my 60,000 airline miles are worth more or less than $1,000? Do I think that I can buy a round-trip economy ticket from the US to Europe for less than $1,000? Although you may be able to find a round-trip to Europe for around $1,000, I think the 60,000 miles are worth more than $1,000 because we're able to maximize stopovers and open-jaws on redemptions which can dramatically increase the cost of a ticket. So, yes, my miles are worth more than $1,000 when I use them.
When is it ok to buy "stuff"
I consider it reasonable to redeem miles for merchandise if you have a few thousand orphaned miles in a program that you aren't using. For example, you might have some Hilton HHonors points that are nearing expiration– you could either pay a fee to purchase more points and keep the account active or you might not stay at many Hilton properties and decide it's best to cash out your points buy that 80,000 point Ninja blender you've always wanted.
Or, maybe you jumped on a Spirit Airlines promotion for free miles, then realized their miles are worth less than dirt. It makes perfect sense to use them to order a magazine subscription–you'll enjoy that far more than flying Spirit!
BOTTOM LINE: If you're using miles and points generated from credit card spending to purchase "stuff" from award programs, and are getting less than 2.0 cents per mile/point value, STOP and switch over to a cash back rewards credit card.