Roundtrip Houston-IAH to Europe for 25,000 miles this summer!
Hurry and book now to take advantage of the Air France/KLM Flying Blue Promo Awards to travel to Europe this summer!
Until June 30, you can book this promo award which will give you 50% off the typical award rate between Houston-IAH and Europe and knock it down to just 25,000 miles per person in Economy.
Head here to book your travel: Flying Blue Promo Awards
So, where will 25,000 miles take you? Basically, any of these cities in Europe are eligible (if you can find award space):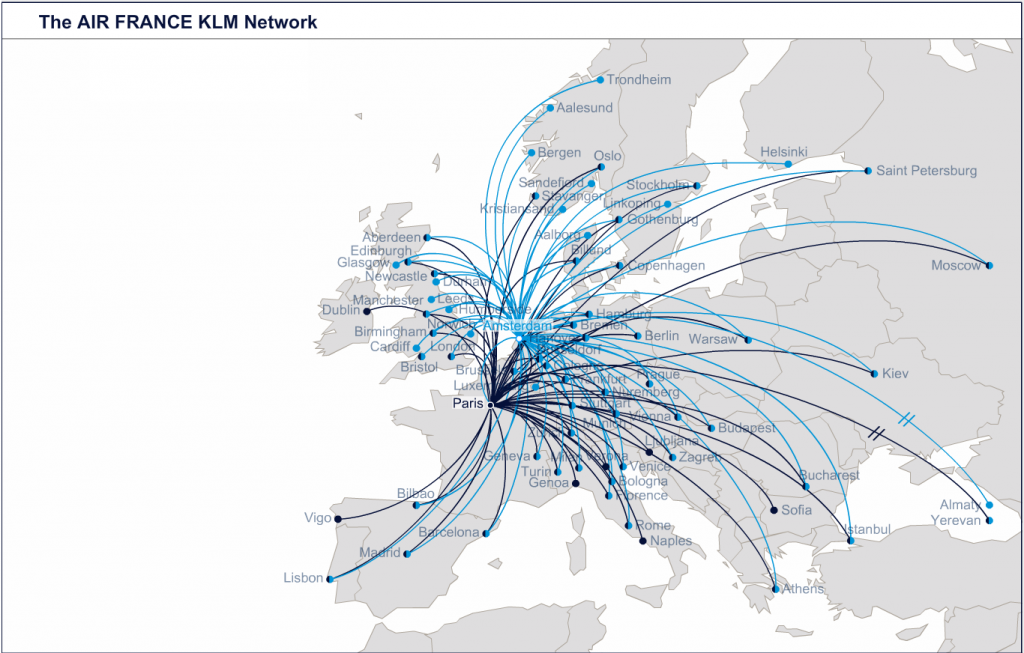 Because the only eligible routes are Air France/KLM routes from Houston-IAH, you're limited to:
Air France Flight 639 – 4:00pm to 8:35am – Houston-IAH to Paris-CDG
KLM Flight 662 – 3:10pm to 7:25am – Houston-IAH to Amsterdam-AMS
KLM Flight 668 – 8:10pm to 12:25pm – Houston-IAH to Amsterdam-AMS
The good news? These 3 flights are still showing a lot of availability during the promotion period:
Houston to Paris on Air France:
Houston to Amsterdam on KLM:
Plenty of great city options for a European getaway:
Let's say you wanted to go to Trondheim, Norway-TRD:

This yields an excellent return on your Flying Blue miles:
This deal is so good, it might even make sense to purchase a positioning flight to Houston to take advantage of the good deal. If you had to purchase a $200 roundtrip flight to Houston it means you'd be looking at 25,000 miles + ~$450 in taxes/surcharges for a roundtrip flight to Europe in the summer, still not bad at all.
Head here to book your travel: Flying Blue Promo Awards