KAL Lounge Review – Tokyo Nartia-NRT Terminal 1
Korean Airlines Business Class Lounge
Tokyo Narita International Airport
Terminal 1, Gate 26
7:45am – 8:50pm
For our 1 night layover in Japan following our flight from Chicago to Tokyo on ANA, we stayed at the Radisson Narita that I booked using Orbucks that I earned from booking other flights and hotels over the past few months. The hotel was fine, but the shuttle service ran every 60-70 mins. For us, this meant we'd need to err on the side of caution and take the earlier shuttle the morning of our flight to Yangon, which resulted in a decent chunk of time at Narita.
I checked my Priority Pass app to see which of the Tokyo lounges participate and found that, of the 6 lounges available in the program, 4 were land-side and the 5th was a United Club and thus ineligible, leaving the KAL Business Class Lounge the only viable option.
This lounge appears to serve all SkyTeam airlines for Terminal 1 and Priority Pass and Airport Angel so that us non-alliance elites and non-premium cabin travelers can get in.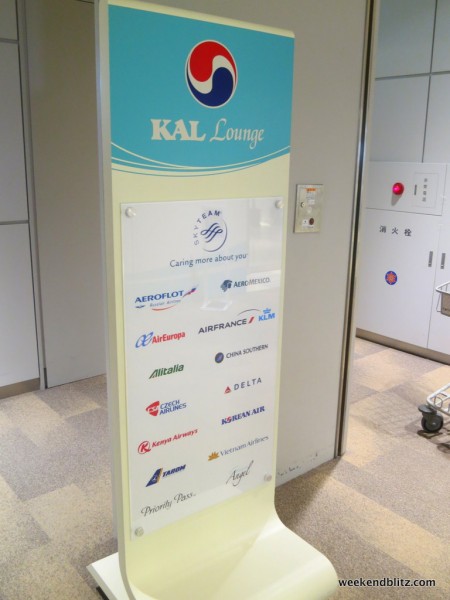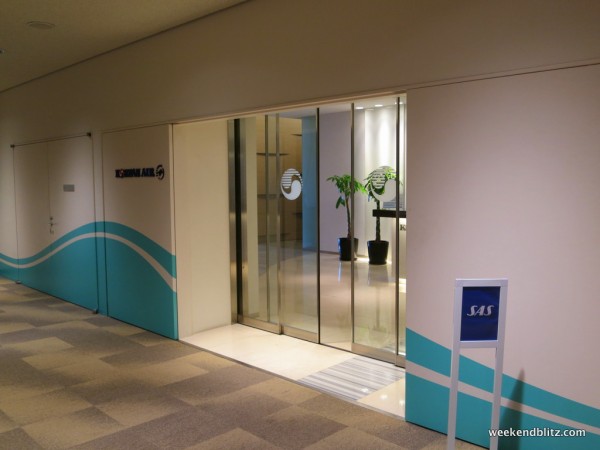 Fortunately, entering with a guest (usually a $25 charge) was free at this particular lounge.
The best part of the lounge was probably the location with a great view of a main runway and plenty of seats right up at the window:
The food options when we arrived–a little too late for breakfast and a little too early for lunch–left a bit to be desired, so don't count on full meal when stopping by.
There were a few ramen noodle choices, a sticky rice ball with sauce in the middle, a sticky rice triangle wrapped in seaweed paper and a few choices like croissants and crackers.
As far as alcohol, Kirin Ichiban and another beer were on draft in addition to wine and liquor. They, of course, had a soda fountain with Coke, Coke Zero, green tea etc… and canned fruit juices.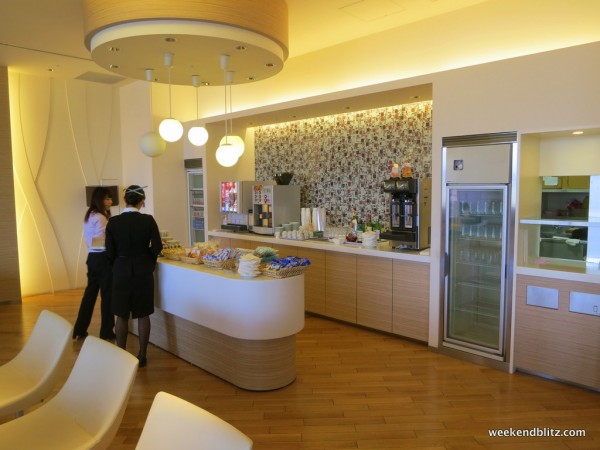 The best part was the espresso machine, which turned out a perfect cappuccino.
BOTTOM LINE: Stop by if it's free for you (i.e. Priority Pass holders or SkyTeam premium passengers) but don't count on much in the way of food; you'll want to grab something heartier elsewhere.