Let's Go: Bagan, Myanmar
Bagan is mystical, magical + inexplicable, all in one. There is a well-known saying of the Burmese people: "If you are a real Myanmar, you must have been to Bagan."
It's one of those places that you just have to go to understand its beauty because, as beautiful as it is in photos, no photo can do justice to the serenity when you're at the tip-top of a deserted pagoda or the minute detail in every inch of a pagoda built literally thousands of years ago. I don't mean to say "just go," but… really, JUST GO!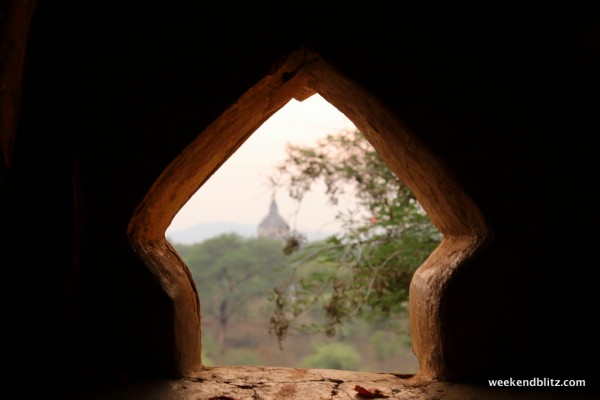 The old, dusty town is also (would you believe it?) an old royal capital from the 9th to the 13th centuries. Beginning in the middle of the 9th century with King Anawratha, kings had pagoda after pagoda after pagoda…after pagoda… built during their reigns to show their love for Buddhism (and perhaps their own power and might). When most kings have just one magnificent palace built (think Louix VIX + Versailles), these kings went above and beyond and had close to 10,000 pagodas built on these dusty, flat plains.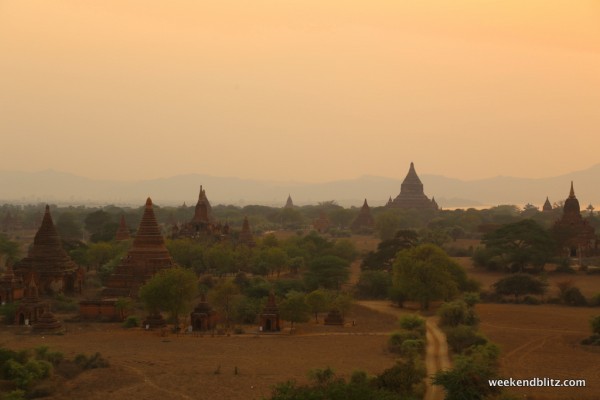 Now, a little more than 2,000 temples remain, leaving the town of Bagan sprinkled with these unique temples. Unlike the pagodas in Yangon or Mandalay, most of these temples aren't dusted with gold, so they have a bit more of a natural look to them. Some are brown, some are white. Most are made with brick, others with stucco. They are tiny little teepees or giant, 10-storied wonders and all sizes in between. They are clustered together or scattered many km apart… And all of this makes for a fun and winding day of e-biking to see as many as you can before sunset (more on our e-biking experience later).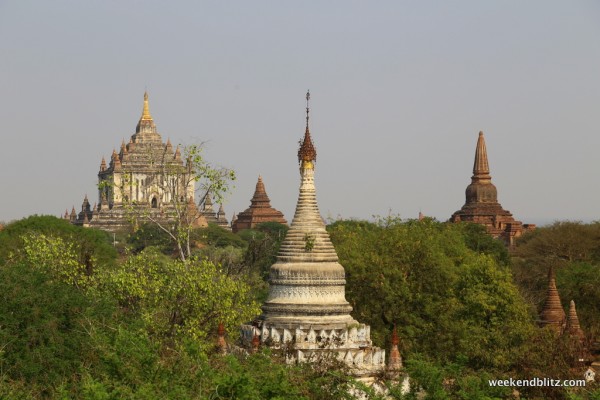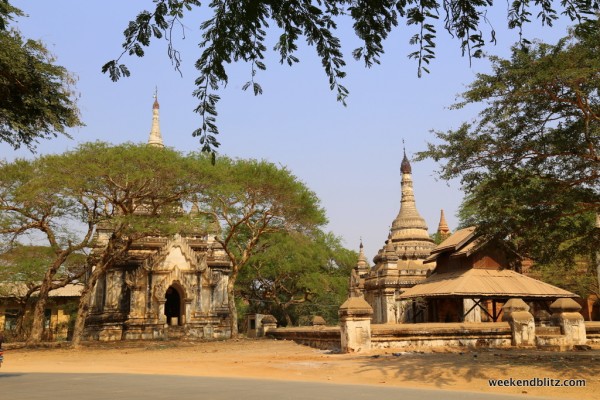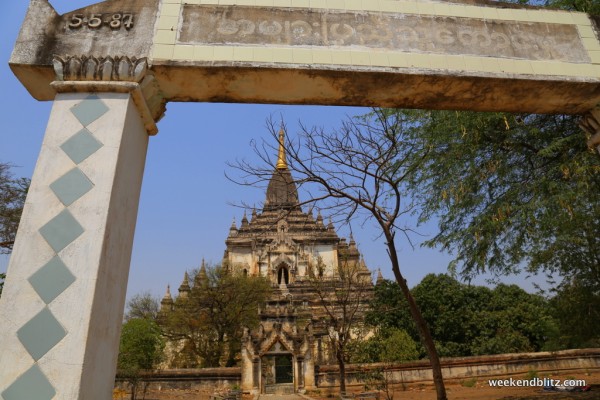 The local government has renovated some of the larger pagodas and, in doing so, has received much criticism from around the world for using modern materials to renovate and creating a golf course and newer buildings right in the middle of the ancient pagodas. In fact, many believe that the city has not been deemed a UNESCO World Heritage Site because of the poor renovation work in the 1990s. UNESCO donated a cool $15 million for the project, but soon pulled out after seeing the shoddy work done by government-chosen contractors—and, because Myanmar was unwilling to rebuild to UNESCO's standards, UNESCO took their money back. That being said, some of the better pagodas to visit are now the smaller ones, left untouched and changed only by time.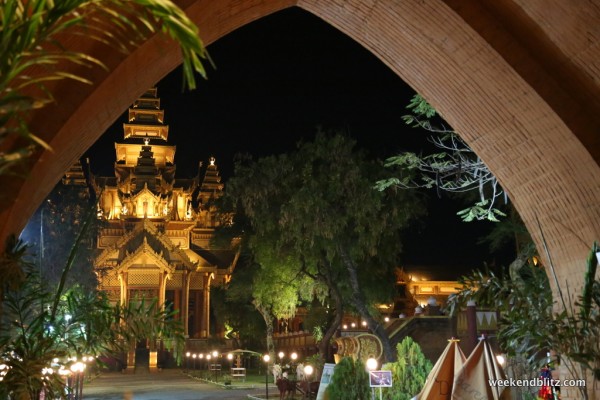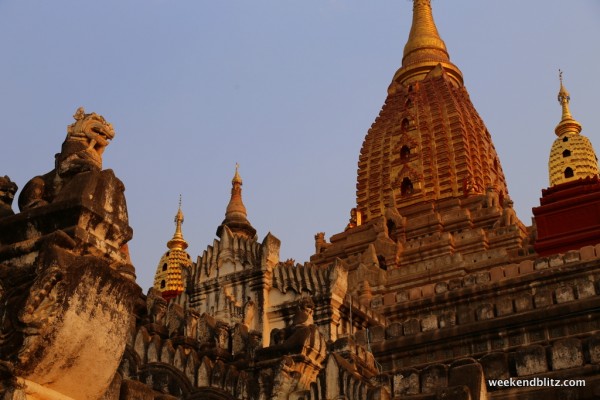 The "Old Town" of Bagan was turned into a tourist zone in 1990 as residents were moved to "New Bagan" and hotels of all sizes quickly moved in. We stayed in Old Bagan, but it's clear that local life happens outside the gates now – the town literally shuts down by 9pm and is well on its way to closing by dusk. It is a shame that it's become so "touristy" in the sense that only hotels and pagodas remain inside the gates, but I guess the town did what they could and figured that they'd make more money with hotels in Old Bagan (probably with no regard to the people who once lived in Old Bagan…).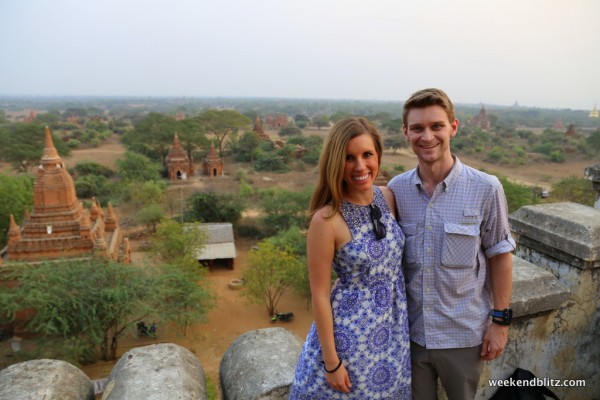 Although most people spend most of their time at their hotels (eating + drinking + relaxing by the pool before finally venturing out to see the pagodas), being the explorers that we are (ha!), we like to avoid hotel restaurants if at all possible – although our Bagan hotel did offer a stunning river view with beautiful, shady trees. There's not much to do in Bagan other than zip from pagoda to pagoda and watch all the sunrises and sunsets you can, but we enjoyed walking from store to store in the huddled shops right outside the gate and we even discovered a delicious gem of a family-owned restaurant along the way!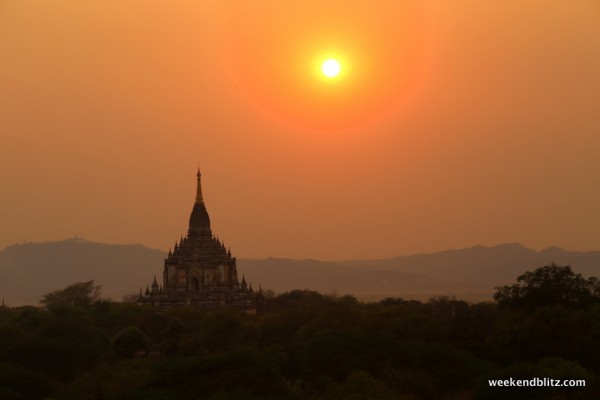 Take a look at the guide below for where to eat, drink and sleep while in Bagan, then be on the lookout for more detailed posts about the town's surrounding area and its most popular attraction: renting the e-bike and buzzing around to the 2,000+ pagodas.
EAT
We stumbled across a cute little vegetarian restaurant called Yar Pyi that lured us in with this sign: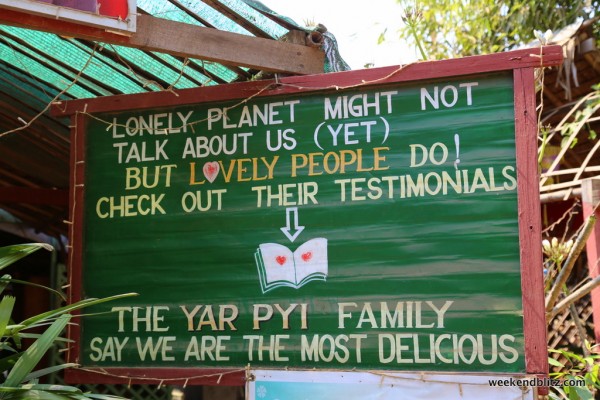 Usually, we're not ones for vegetarian restaurants (I still don't know what to order that won't leave me hungry again in precisely 21 minutes), but it was late afternoon, and our meal was more of an afternoon snack than a proper meal. Given the odd time, we were the only ones in the outdoor restaurant and the family was exceptionally friendly and kind. They all came over to greet us and were very concerned that we like everything we tried. The menu had reviews written in all languages and every single one said that they had come back for more meals during their stay in Bagan.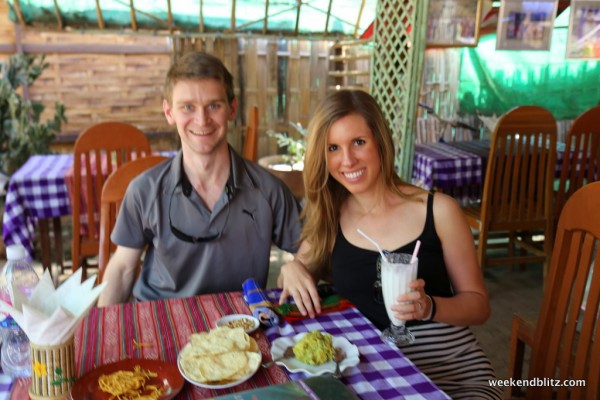 We tried the coconut milkshake (1,000 kyat = ~$1 USD) which was basically heaven in a glass. Then, we tried the avocado with "pappauy" (2,500 kyat = ~$2.50 USD) after it was highly recommended in most of the reviews. It came out looking and tasting just like an extra-delicious guacamole dish and accompanied with very thin chips (maybe they were the "pappauy"??). The avocado had a fresh lime flavor and we gobbled it up – ready for a change after eating so much curry.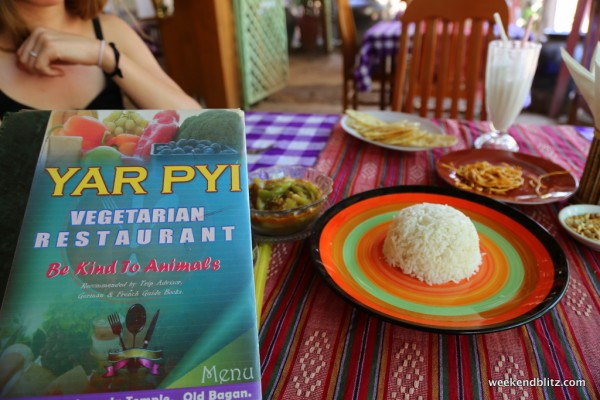 Even though we love meat, this vegetarian restaurant is where it's at in Bagan.
DRINK
Bagan is a bit of a sleepy little town, so if you're looking to rage, you're more likely to be raging in your hotel room alone. We were looking for a late dinner in Old Bagan and most of the restaurants close way early (around 8:30 – 9pm) – we ended up inside a closed restaurant with the family's kids whipping us up some leftovers…
That being said, if hot tea is your idea of "drinking," there's a little outdoor tea restaurant in the same complex as the "convenience store" and Yar Pyi. Hot tea is the country's pastime and there are tea rooms just about everywhere you look – essentially dotting the streets like little unbranded Starbucks.
Otherwise, good luck finding a hip Burmese night club here… You're probably better off going to sleep early and catching the sunrise from atop one of the pagodas.
SLEEP
We stayed at Bagan Thande Hotel, inside the gates of Old Bagan and right on the Irrawaddy River. While our room didn't have a view of the river, the complex has a relaxing, resort-esque feel with a large pool, an underground spa and… the best part … an outdoor restaurant overlooking the river and shaded by old Acacia trees. Although it's about a 15 minute walk to outside the gates (read: if you don't want to eat at the hotel, you're walking to outside the gates), we found the location much more beautiful right on the river – and a bit out of the way of those crazy motorbikes (and their horns).
DISCLAIMER: If you're more on the late-night, party train, I would suggest eating, drinking and sleeping in New Bagan…also called Nyaung-U. Although we didn't spend much time there, we did zip through on our e-bike and saw plenty of hostels, restaurants + more. So, it may be better if you'd prefer a 15-minute ride to the pagodas and only a few steps to restaurants and bars instead of the other way around.