Counting down to the UAE & Australia in an Etihad First Apartment!
Counting down to the UAE & Australia in an Etihad First Apartment!
We've getting pump about our upcoming trip to the UAE and Australia! Here's a quick overview of where we're headed and how we're getting there…
In total, we'll cover 32,661 miles over about 14 days and will be touching down in 4 countries (2 brand new ones for me and 3 for McCown)!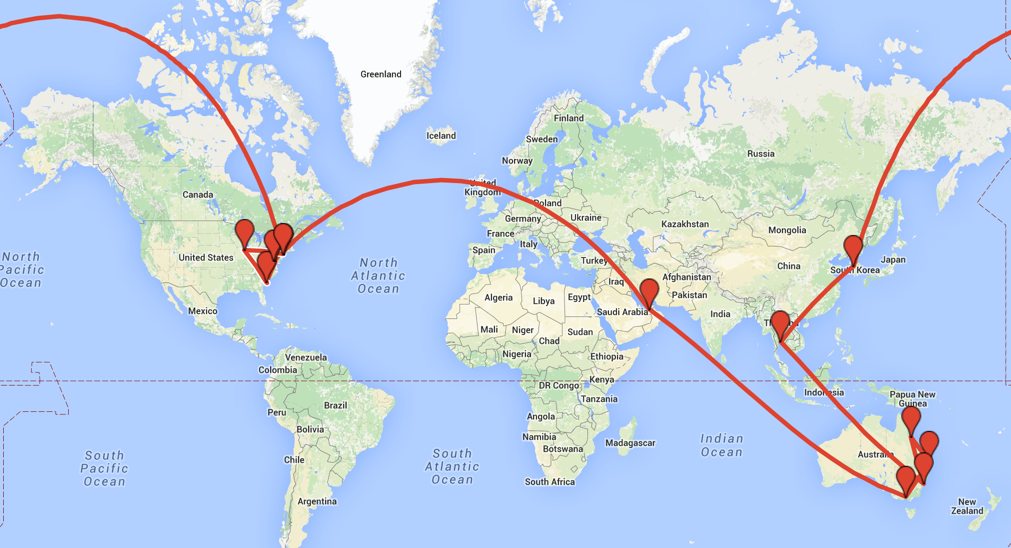 Part 1 – Charleston to Abu Dhabi
The first leg of our trip has us flying from Charleston to Abu Dhabi using an American Airlines award reservation.
We'll fly American Airlines from Charleston-CHS to Washington Reagan-DCA and then make a connection to Washington Dulles-IAD for the long haul flight to Abu Dhabi-AUH.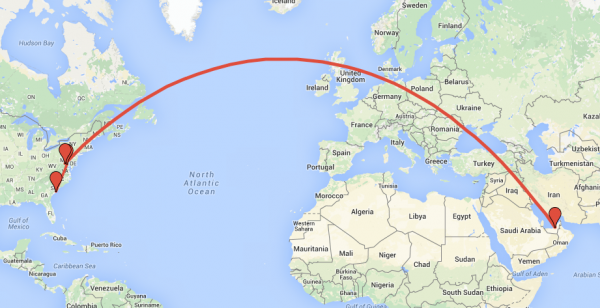 I'm pretty pumped as we get to check out Etihad's "Business Studio" on one of their new Boeing 787-9 Dreamliners. Etihad has ordered a total of 71 Boeing 787s but they've only taken delivery of 7 so far (with the first on Dec 31, 2014), so it's a pretty rare aircraft to be able to fly. The most recent one (A6-BLG) was delivered just a few weeks ago on May 26, 2016, so we could be on a very fresh plane!
Here's why we're pretty excited about the "Business Studio":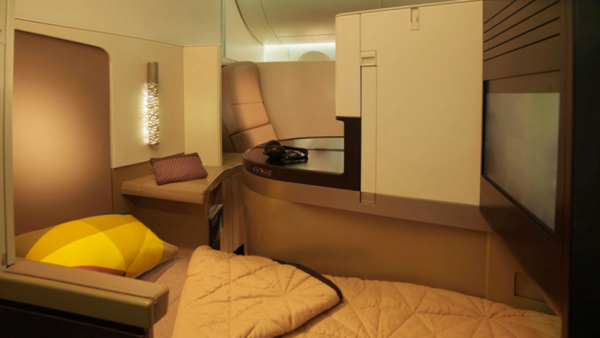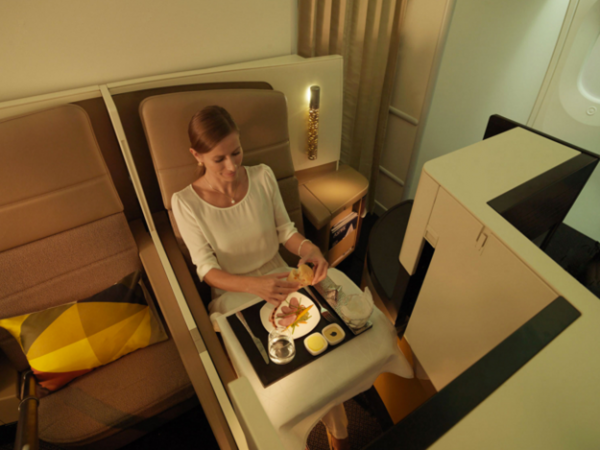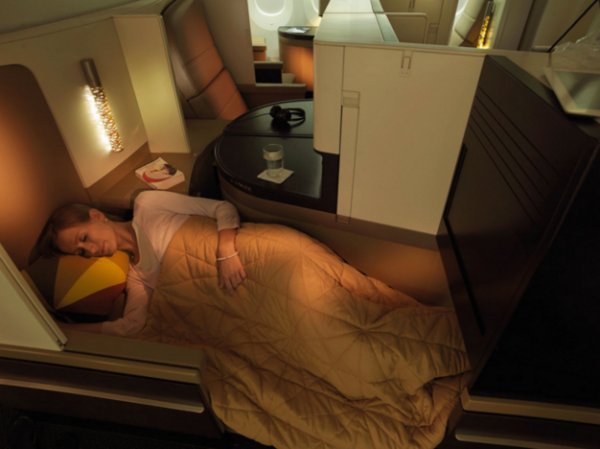 We'll stay in Dubai for 3 nights and are looking forward to seeing the World's tallest building, the Burj Khalifa, and maybe driving around the desert: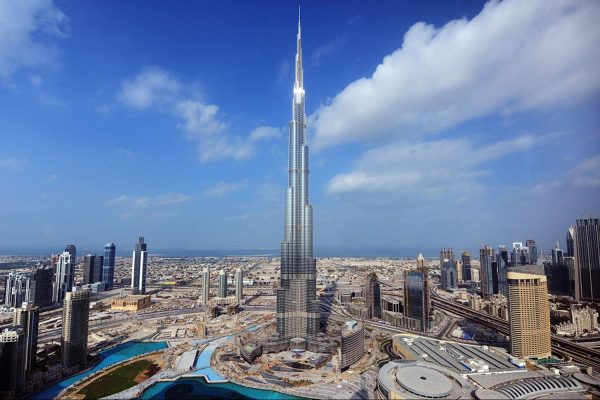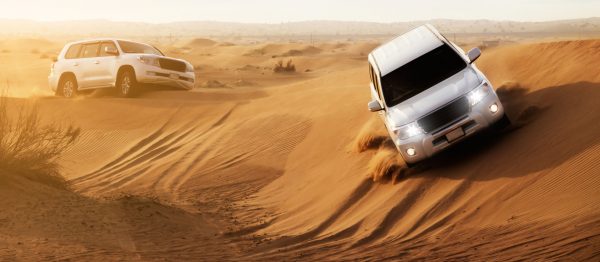 Part 2 – Abu Dhabi to Melbourne
The next leg of our trip has us flying from Abu Dhabi-AUH to Melbourne-MEL. This is the single most exciting flight of the whole trip as it will be in Etihad's "First Apartment" aboard the Airbus A380. And, better yet, the flying time is blocked in at 13 hr 30 min, so we'll have plenty of time to enjoy the ride.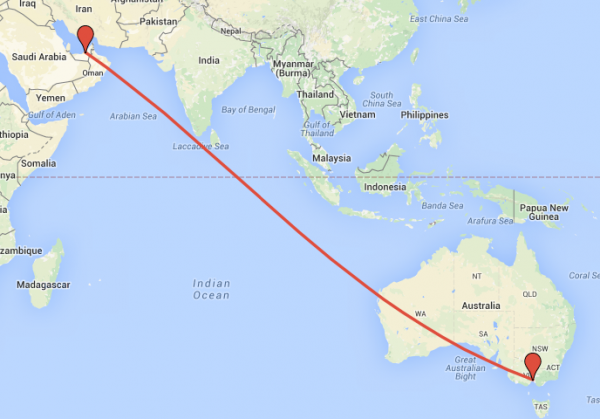 Similar to its Boeing 787 fleet, Etihad's A380 fleet is rather small and quite new. They have received 8 of 10 planes on order, with the oldest having been delivered 2 years ago and the newest just about 1-month-old (A6-APH).
The "First Apartment" looks extraordinary: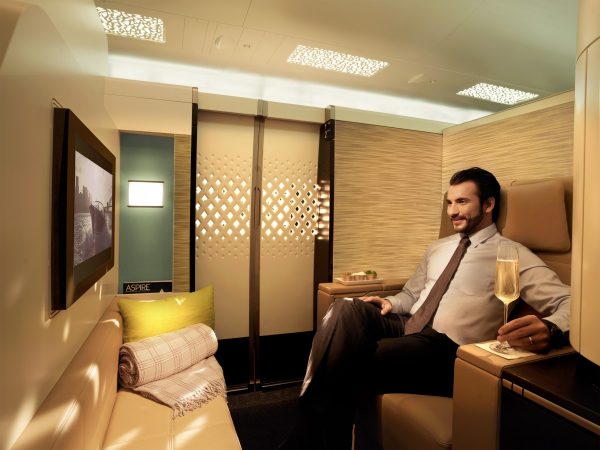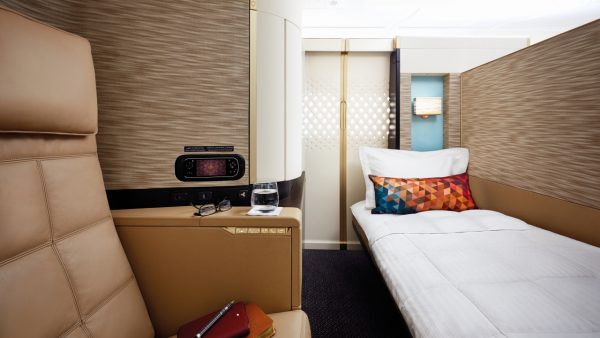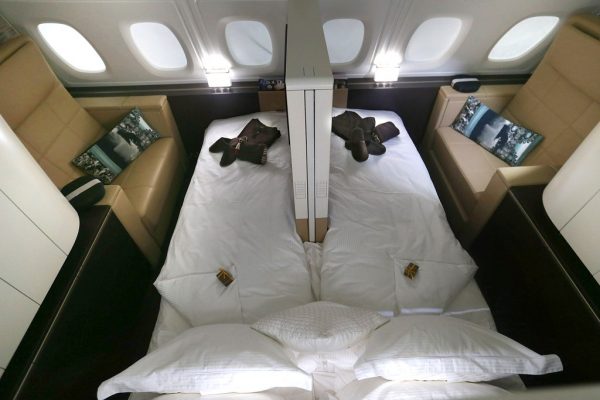 It even has a full lounge and bar!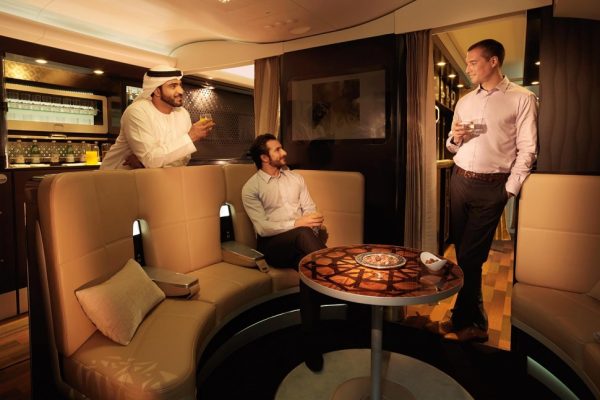 We'll have about 1 night in Melbourne to check out the highlights: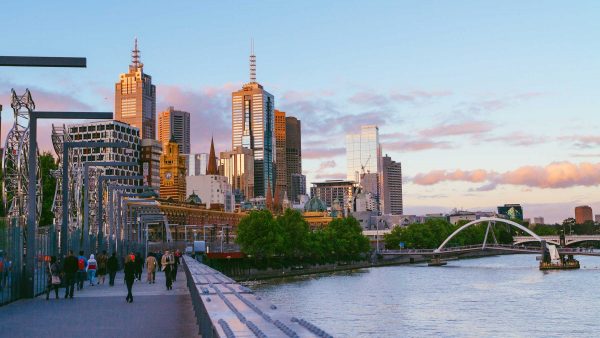 Part 3 – Melbourne-MEL to Townsville-TSV
Next up: the Great Barrier Reef! We'll fly on Qantas from Melbourne-MEL to Townsville-TSV, with a connection in Brisbane-BNE.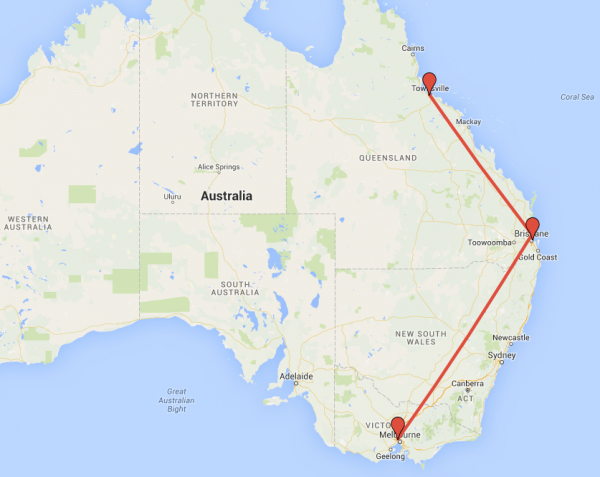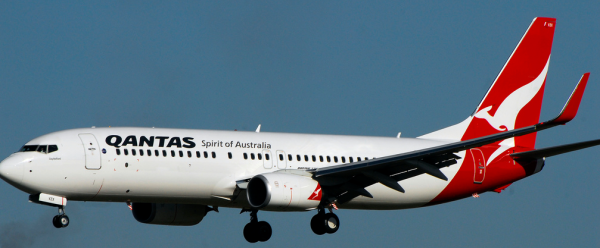 Once in Townsville, it's a short boat ride to snorkel near the Great Barrier Reef: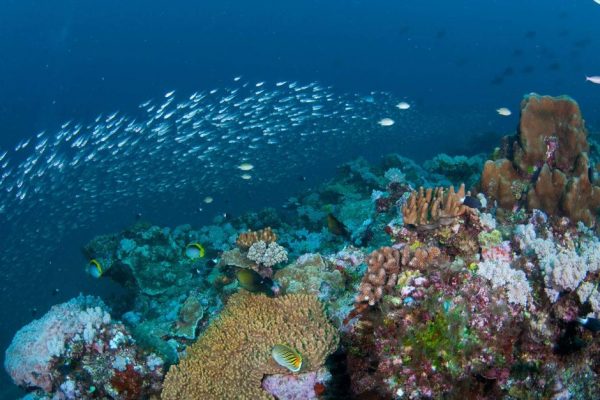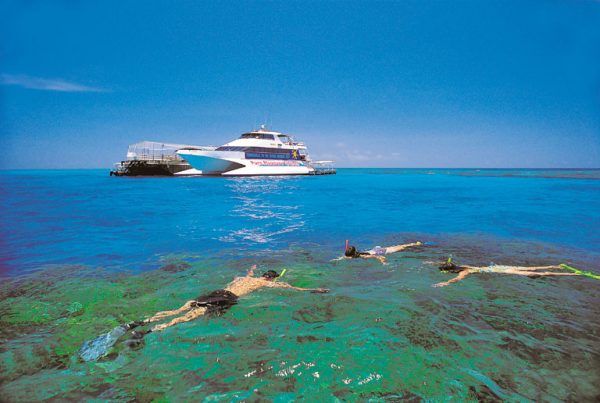 Part 4 – Townsville-TSV to Syndey-SYD
From Townsville, we'll take a direct 2 hr 30 min flight to Sydney on low-cost carrier JetStar.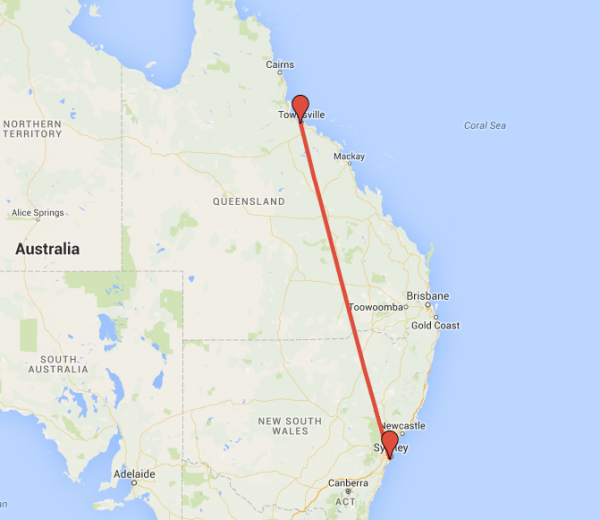 We'll have about 5-6 nights to explore Sydney: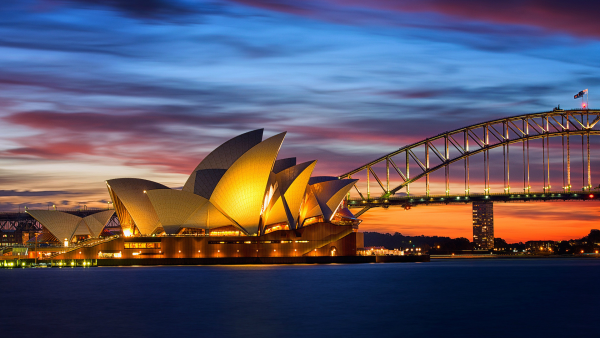 Part 5 – Sydney-SYD to Seoul-ICN
As we begin our journey home, we'll fly from Sydney-SYD to Bangkok-BKK in Thai Airways Royal First. The 10 hr 20 min flight will be aboard a Boeing 747: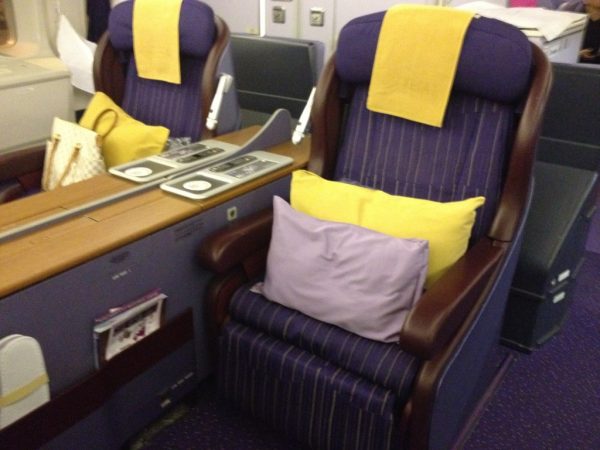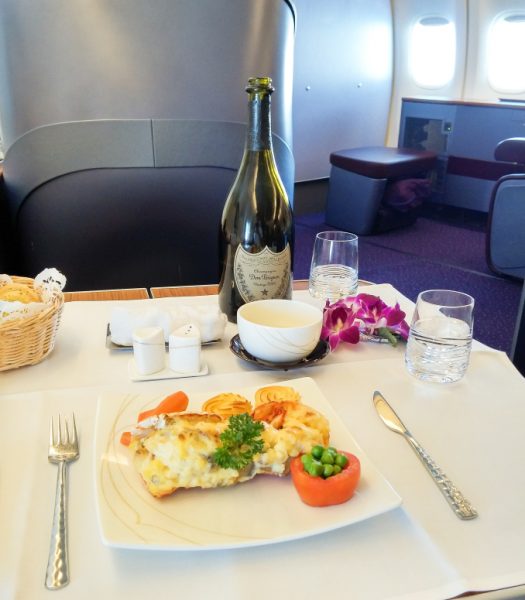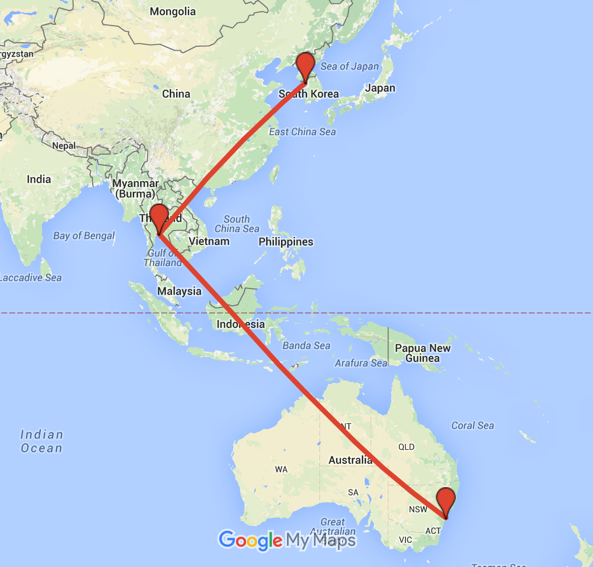 Then, we'll connect in Bangkok-BKK onto an Asiana A380 in Business Class for the 5 hr 35 min ride to Seoul-ICN: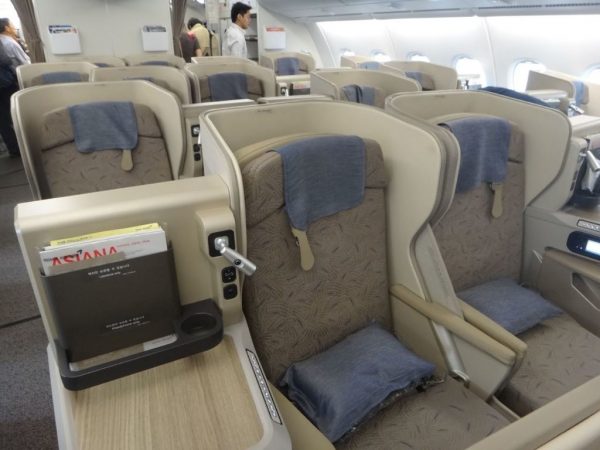 Once in Seoul, we'll have about a day to do some quick sightseeing: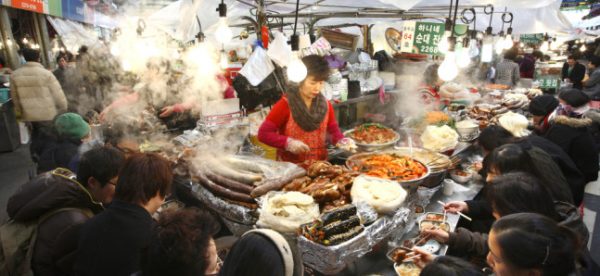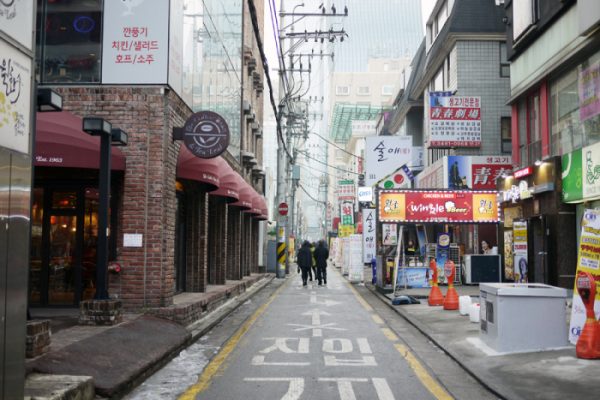 Part 6 – Returning home
Although I'm sure we won't be ready for our flight home, we will be excited to fly Asiana in "First Suite Class" from Seoul-ICN to New York-JFK: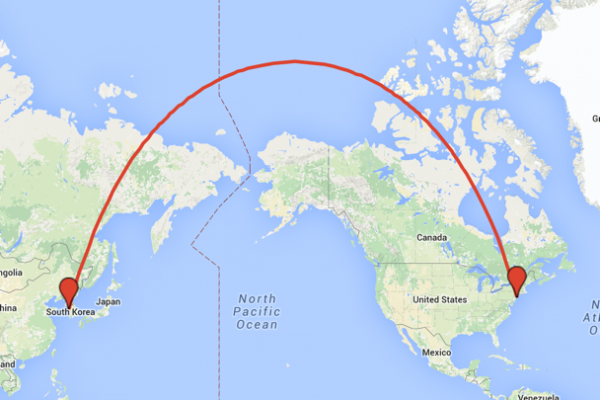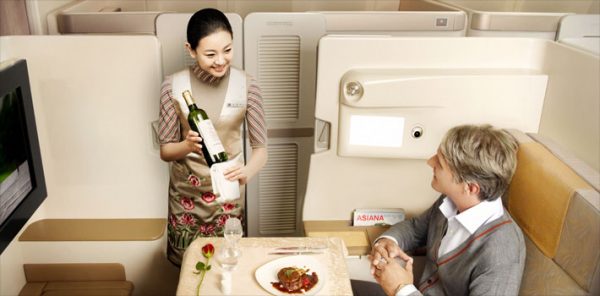 I mean, check out this enormous TV: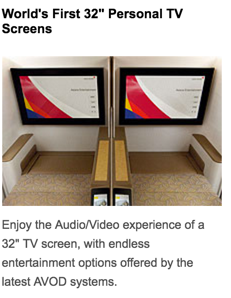 Although it won't be the longest flight in terms of distance (it's 6,906 mi vs 7,088 mi from IAD-AUH and 7,235 mi from AUH-MEL), it is in terms of flying time, which they've blocked at 14 hr 0 min.
From there, we have 2 short flights on Southwest as we continue our journey home to Charleston-CHS.