Oak Steakhouse Restaurant Review – Charleston, South Carolina
Oak is, allegedly, a Charleston staple. You won't hear this from everyone, however.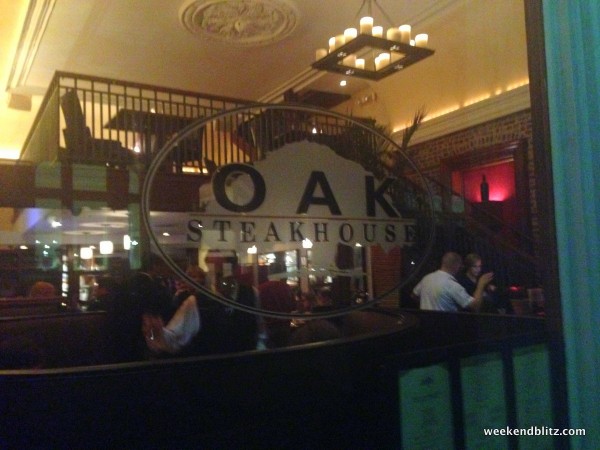 Oak is part of the Indigo Road group of restaurants, along with the likes of O-Ku, the Macintosh, etc., and, with a track record like that (all of these restaurants, we've tried and loved), how could Oak be bad? In fact, Oak was the first restaurant in the Indigo Road, so surely it's fantastic?
I made the reservation this time, and Oak is never easy to just glide into last minute. About a week out, we had to settle for a reservation close to 9pm. Jeffrey didn't know where we were headed when we left home and, though I tried to get him not to, he insisted on wearing jeans. Because jeans are definitely not kosher at Hall's Chophouse (a similar steakhouse), I was worried we might be underdressed. As it turned out, almost every man in the restaurant that night was wearing jeans — so, no worries.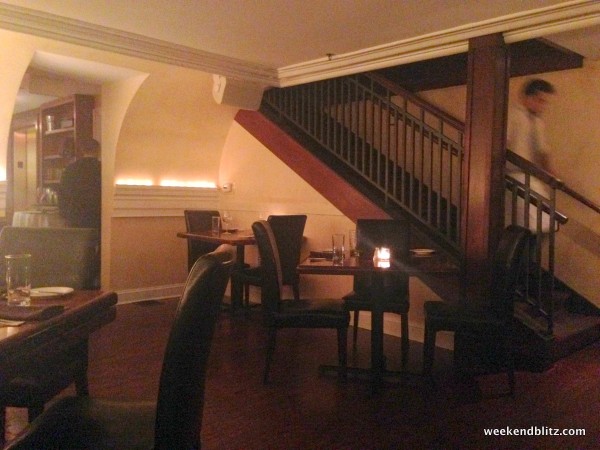 Oak is located on Broad street in an older, narrow store front. I'm sure it used to be a home at some point in the past 200 + years. One perk is that they offer valet parking. You can usually find a nearby spot on the street, but it's helpful because all garages are relatively far away. Although… why you wouldn't want to get some exercise walking around downtown Charleston is beyond me.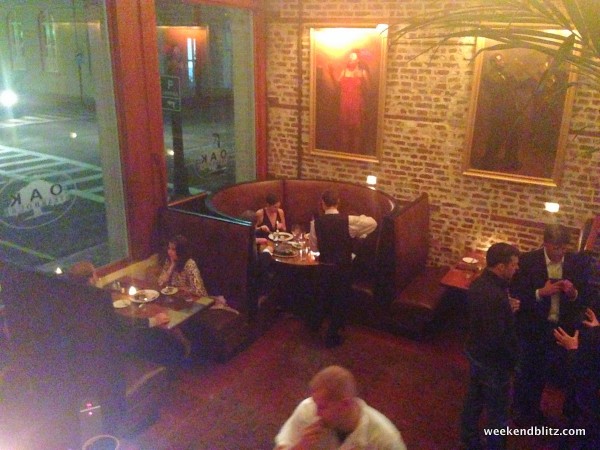 We checked in with the hostess and were escorted to the second tier of seating, above the bar. There's not really a bad spot in the restaurant thanks to the floor-to-ceiling, two-story glass windows. The second tier of seating is more like a balcony, not leaving you excluded from the atmosphere of the downstairs with the added plus of views of Broad Street.
Our server was very attentive, professional and courteous. Everything you're looking for at a restaurant at this price point.
We started with the STEAK TAR TAR and it was likely the best I've ever had. Egg on top, aioli on the bottom and completed with shredded parmesan cheese. Salty, fresh and great. The oily crostini chips really bring out some flavor. The freshly ground beef was delicious.
Next up, the FOIE GRAS was positively decadent with bread, crab, nuts and foie gras. A little lean but very juicy and plump. Maybe not force fed!? Almost like a syrupy bread pudding, the bread was so rich.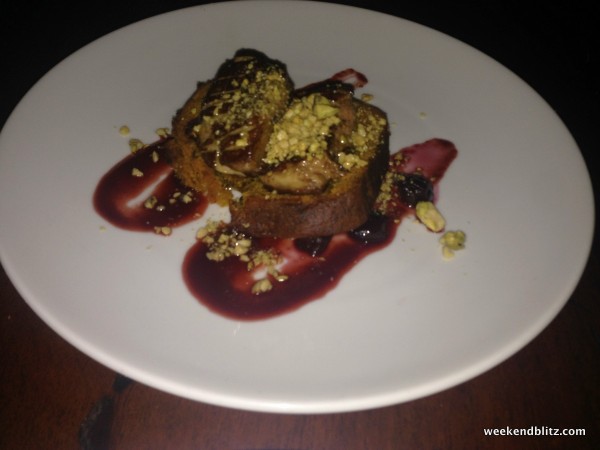 We both tried the FILET and the steaks were, of course, delicious. Although side dishes and apps… and atmosphere… make a restaurant, the steak is clearly the selling point of a good steakhouse. I think I'd still opt for a Hall's steak over an Oak steak.
Let's stop here and talk about the TRUFFLE FRIES. They are the BEST of all time. They beats Halls. And Leaf. Rich and soaked in truffle, you'll never appreciate another french fry quite as much. Even the fries at Rue de Jean that I dream about (they're fried in duck fat and heavenly when coupled with Rue's homemade dijon) don't compare to these truffle fries.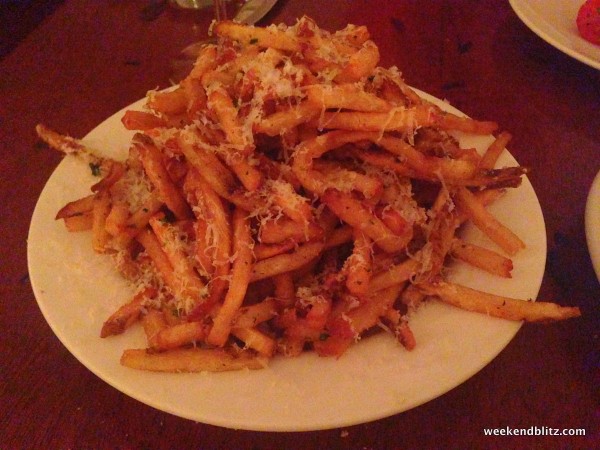 We couldn't decide on just one side, so… what with the froi gras, truffle fries and more, why not go with MAC AND CHEESE WITH BACON. But seriously. This side was so salty but also very good. Still didn't compare to the truffle fries. Next time, I'd just get two orders of the fries.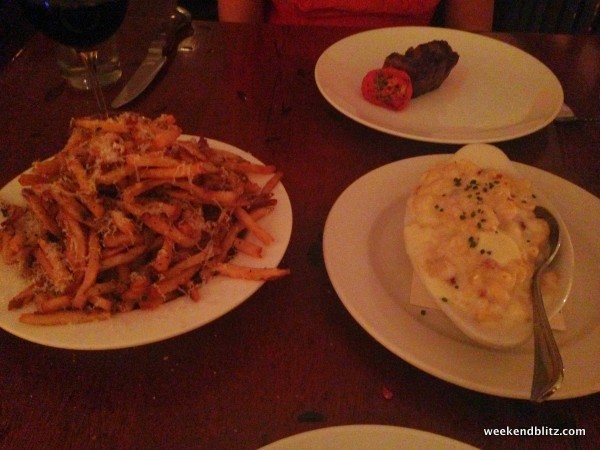 BOTTOM LINE:  Oak is one of the fine steakhouses that usually defines a city. Our problem is that Charleston has two of these steakhouses. The good news is that they both have their place. For more intimate dinners (think small groups or a romantic night out), Oak is the clear winner. For larger groups and a more boisterous, lively atmosphere, Hall's Chophouse is your place.