Circa 1886 – Restaurant Review – Charleston, South Carolina
149 Wentworth
French/American
$$$$- Fine dining experience
How to save $: Best bet is to go during restaurant week but even that will put you at $85+ a person after wine, tax and tip!
Eager to jump on Restaurant Week early, we made reservations at Circa 1886—a restaurant we've always wanted to try.
Deriving its name from the construction of the Wentworth Mansion that it shares a property with, the restaurant is housed in a great historic building with lots of character.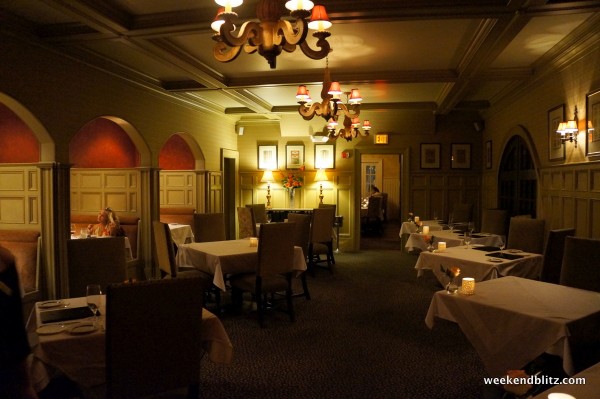 The first thing I noticed is that Circa 1886 is much more formal than I imagined. Plenty of men were wearing blazers and ties, but you'd be fine in nice slacks and a button-down shirt. There are several dining areas and even a private dining room for larger parties.
We started out with a cocktail drink each. I tried the 1886 OLD FASHIONED, with Maker's Mark, simple syrup, bitters, muddled cherry and orange. It was good, though it wasn't strong. And sweeter than most old fashioned's.
McCown's LIQUID SUNSHINE was about like it sounds: gin and deliciousness. A fruity drink that only a girl could get by with ordering.
In my opinion, the telltale sign a Restaurant Week menu will be a quality one is that they only offer a 3-course prix-fixe menu for the duration of the promotion.  Husk and Circa 1886 are two I've visited that share this philosophy. No a la carte choices here. The restaurants that offer a small Restaurant Week selection in addition to the normal menu often given you the cheapest, least desirable options.
The 3-COURSE PRIX-FIXE MENU was $40 + an extra $25 for the wine pairings which I recommend. The first item that came out was a CAULIFLOWER SOUP with watercress oil. Right out of the gate, we were loving Circa 1886. Besides being a delicious, rich, creamy soup like she-crab, it was still surprising light. I wouldn't ordinarily order a cauliflower soup, but I'm glad I tried this one. It was a bit reminiscent of a light potato soup (without the bacon).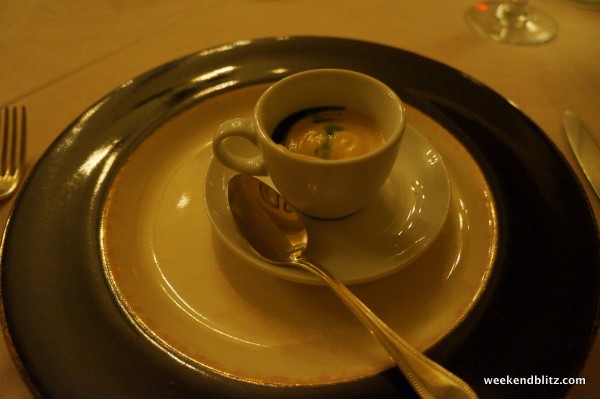 For my first course, I had the CORN HOT/COLD, which arrived at the table with a warm Smoked Corn Custard topped with Red Pepper Caviar and Cilantro, all sitting on a bed of Chili Powder and Corn Dust (whatever that is). The server then poured the Chilled John's Island Corn Soup around the custard. I found this to be a tasty combination, but a rather "haute cuisine" dish… Meaning it was needlessly complicated for a dish that wasn't amazing. Not to mention, portion size was on the smaller end.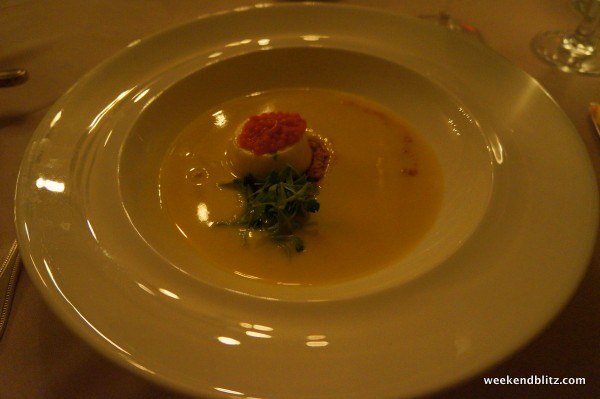 McCown's starter, the TOMATO, was undoubtedly the better of the two. Technically called a "Tomato Sourdough Bread Pudding," it was more of a layered tart/pastry stuffed with local Wadmalaw tomatoes and cheese and topped with pesto. It turned out to be very flaky and crispy on the outside (which is why I was thinking tart/pastry), but very dense and moist on the inside. Think: the best tomato pie you've ever laid your fork on. Along with the pastry, there was also a shooter of some sort: it tasted like vinegar mixed with tomatoes and spices (in a good way). It went with the pastry well and, if you like bloody mary's, I'd bet you'd like this shooter. I would hope that just describing the ingredients made this dish sound as amazing as we found it to be, but let me say that I don't think I've ever tasted a bad combination of flaky pastry bread, melted cheese and pesto before in my life—simply delicious.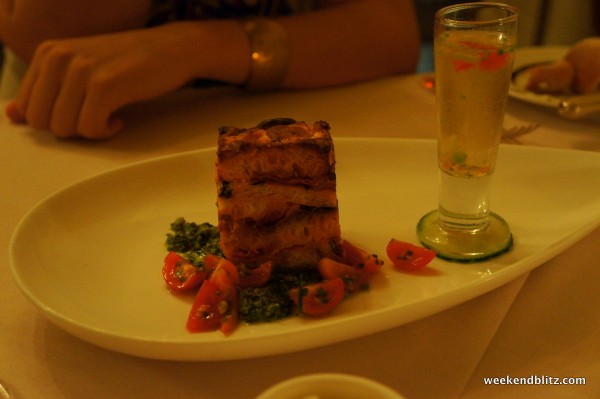 For the main course (listed on the menu simply by the type of meat) McCown's BEEF, arrived looking absolutely mouth-watering. The two pieces of meat were set atop a Parsnip Puree and topped with a Sauce Bordelaise, which tasted like some type of sweet carrot-cream sauce. Cooked to perfection, Chef Marc Collins knows what he's doing. Surprisingly, the portion size was large and very filling.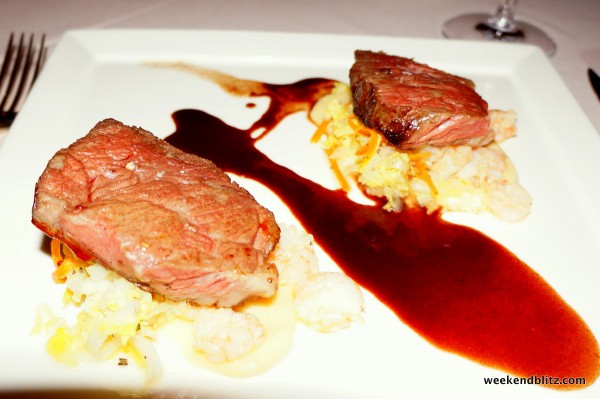 As for my main course, I tried the ANTELOPE, which was a much smaller portion than the beef. Our server recommended this dish and said that antelope is Chef Collins' gig: although he changes his menu often, some dish with antelope is always there. As you can guess, this was my first time trying antelope and I was surprised that it is a very lean meat– not gamey at all. In fact, I found the flavor to be much milder than even the beef! The antelope was accompanied with green beans, sweet potatoes, and mushrooms.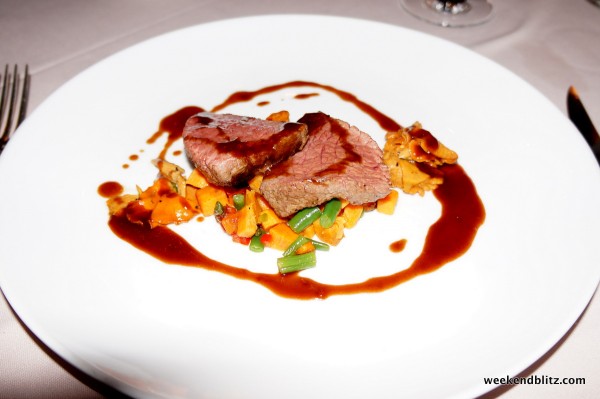 For dessert, we tried the WHITE ESPRESSO CRÈME BRÛLÉE, a lot like the classic dish everyone's tried, but with a small hint of coffee. Pretty good but also pretty standard — not too different at all. A very safe and delicious choice.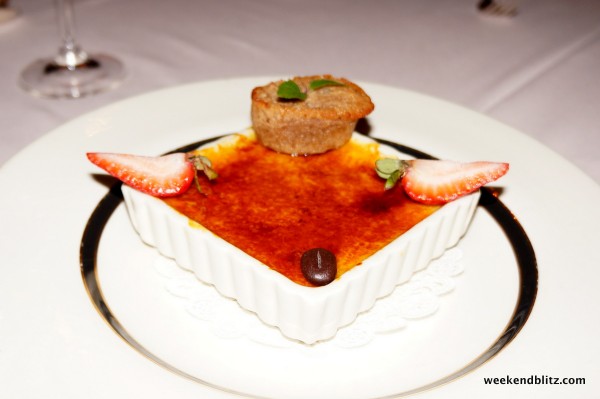 The real star of the dessert menu, though, was the STRAWBERRIES N' CREAM SOUFFLÉ. The server brought it out to the table as soon as it was finished cooking – it was almost still baking. I can't say enough good things about this dessert. It was light, fluffy and the best souffle I've ever tasted. Pieces of strawberries were mixed into the dish, delivering a very fresh-tasting strawberry taste- not the artificial fruit taste we'd all recognize immediately.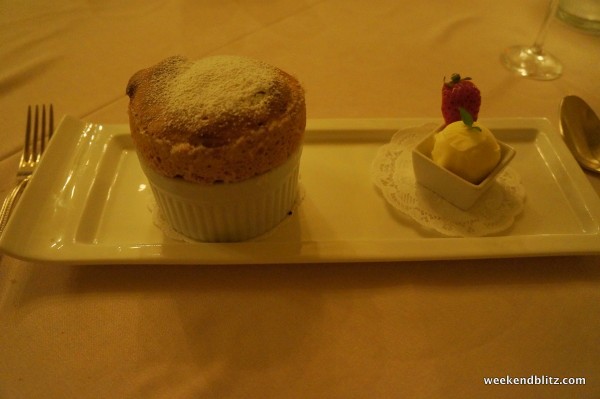 As for the wine pairings, the tawny port/creme brulee and prosecco/strawberry souffle were by far the best.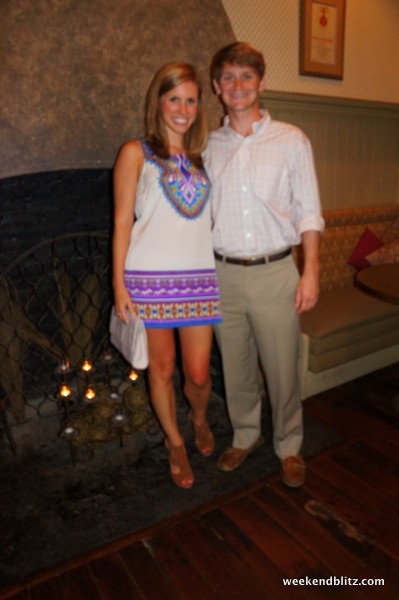 BOTTOM LINE: Circa 1886 has everything you should expect from a high-caliber, haute-cuisine restaurant–expertly planned and executed dishes coupled with very professional service. Its only downside is that it's "off-the-beaten-path" location can at times make it feel a little quiet and the atmosphere a bit stuffy.