Dead and Company – November 14, 2014 – Greensboro, NC Review, Setlist and Videos
Dead and Company 11/14/15 Review – November 14, 2015 – Greensboro Coliseum –  Greensboro, NC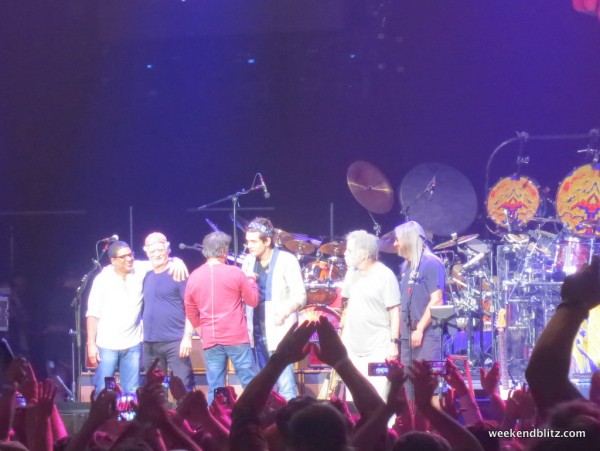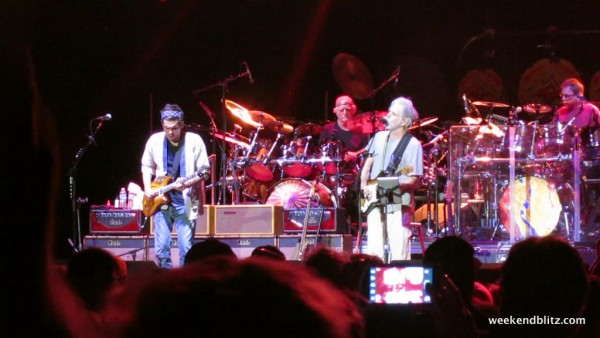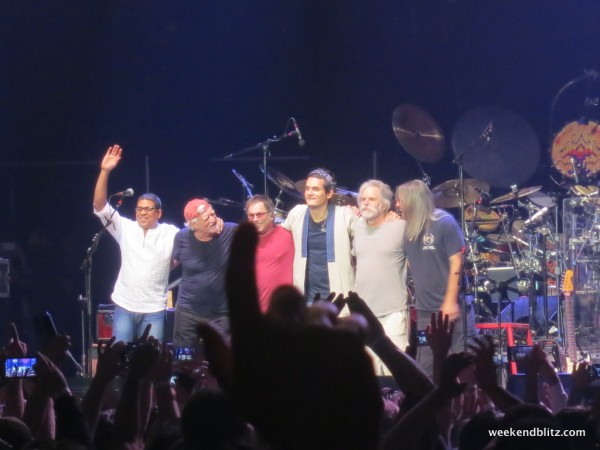 See below for videos, the audio quality on the camera was pretty bad so most videos are using audio from zmanatl's source available for download here: http://bt.etree.org/details.php?id=583419. Thanks for the audio, zmanatl!
Here's an excerpt from the JamBase review:
Dead & Company headed to North Carolina on Saturday night as Grateful Dead members Bob Weir, Mickey Hart and Bill Kreutzmann along with John Mayer, Jeff Chimenti and Oteil Burbridge performed at the Greensboro Coliseum. The band continued to add more tunes to their touring repertoire, including a performance of the song the Dead played most during their storied 30-year career.

The tour debuts began right away with the Weir-led "Hell In A Bucket" holding down the opener slot. Just the second Dead & Co. rendition of "Crazy Fingers" was followed by "He's Gone."Weir then took lead on "Me And My Uncle" – a John Phillips-penned cover played more than any other song by the Grateful Dead. Next came another tour first for the group as Mayer sang a drawn-out "Ship Of Fools." The familiar pairing of "Lost Sailor" > "Saint Of Circumstance" rounded out the first set in Greensboro.

Set two started with Weir and Mayer trading verses on "Jack Straw." Mayer took command of the laid-back take on "Shakedown Street" that followed. "Scarlet Begonias" > "Fire On The Mountain" then provided a hefty amount of group improvisation, particularly in the transition between songs. "The Other One" drove the band out of the intense weirdness of an extended "Drums"/"Space" segment. Weir's classic was propelled by the inspired fretwork of bassist Burbridge who locked-in with the Rhythm Devils to form a mighty pocket for Mayer to solo over. Bobby sang a passionate "Wharf Rat" before rousing the crowd with the predictable set closer "One More Saturday Night." Mayer and Weir donned acoustic guitars for the "Friend Of The Devil" that filled the encore role and ended the show.
Dead and Company – Greensboro, NC
Dead and Company – "Hell in a Bucket"

Dead and Company – "Ship of Fools"

Dead and Company – "Lost Sailer" –> "Saint of Circumstance"

Dead and Company – "Shakedown Street"

Dead and Company – "Friend of the Devil"

Audio of full show on Archive.org: