Bob Weir & RatDog – March 16, 2014 – The Tabernacle, Atlanta, GA Review and Setlist
Bob Weir & RatDog 3/16/14 Winter and Spring Tour 2014 Review, Setlist, Videos and Pictures – March 16, 2014 – The Tabernacle –  Atlanta, GA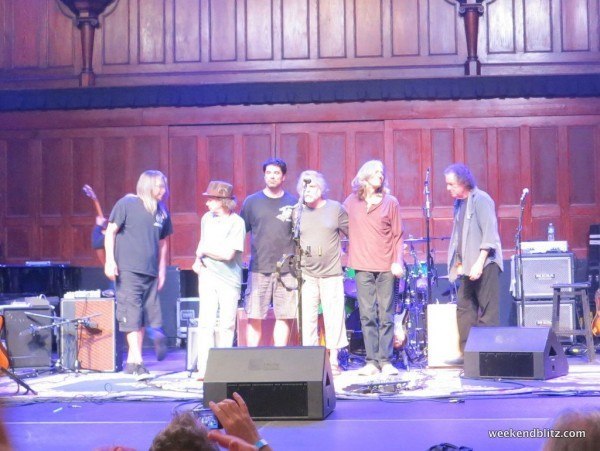 This was the final show of the Winter/Spring 2014 RatDog tour. Doors opened at 6pm with a scheduled show time of 7:30pm, the band finally took the stage around 7:45pm and started off with an electric Help on the Way. I'm not sure how these guys have so much energy as they played from 7:45pm to 11:30pm with about a 30 min set break = 3 hours 15 mins of live music!
Here's a photo album with 40+ photos from the show shot by "playindead": Flickr – Ratdog 2014-03-16 by playindead

Created with Admarket's flickrSLiDR.
Bob Weir & RatDog – "Help On The Way" > "Slipknot"

Bob Weir & RatDog – "She Belongs To Me"

Bob Weir & RatDog – "Promised Land"

Bob Weir & RatDog – "Peggy-O"

Bob Weir & RatDog – "Victim or the Crime"

Bob Weir & RatDog – "The Weight" by The Band

Bob Weir & RatDog – "Samson and Delilah"

Bob Weir & RatDog – "The Other One"

Bob Weir & RatDog – "Morning Dew"