Sheraton Nashville Downtown Review – Nashville, TN
On a recent trip to Nashville, we booked a night at the Sheraton Nashville Downtown. The location was fantastic for walking around and exploring and its proximity to Broadway – the place to be at nighttime – was one of its selling points. Although we were only there for a night, we had no complaints about our stay and thoroughly enjoyed our time at the hotel.
The hotel recently went through a $25 million renovation, completed in April 2014. Along with updates to the guest rooms, the lobby looks brand new and the wine bar was looking pretty fancy, too. The lobby was large and open, very spacious with many sitting areas. The bones of the hotel looked to be an Embassy Suites in a past life (the tell-tale perimeter of rooms with no ceiling for the lobby was a dead giveaway), but the designer (New York-based Anna Busta) had done well in changing the design to make the 1975 building look modern and fresh.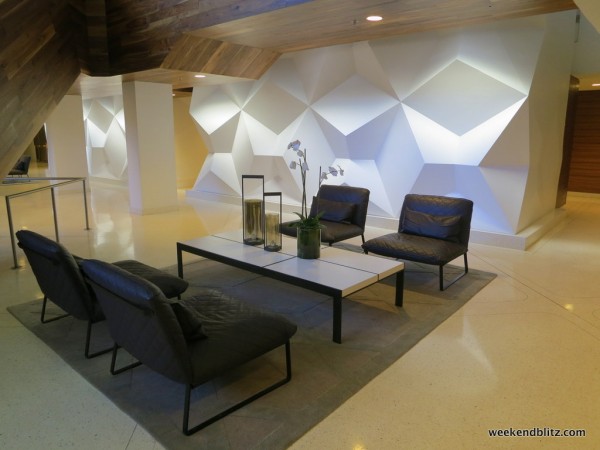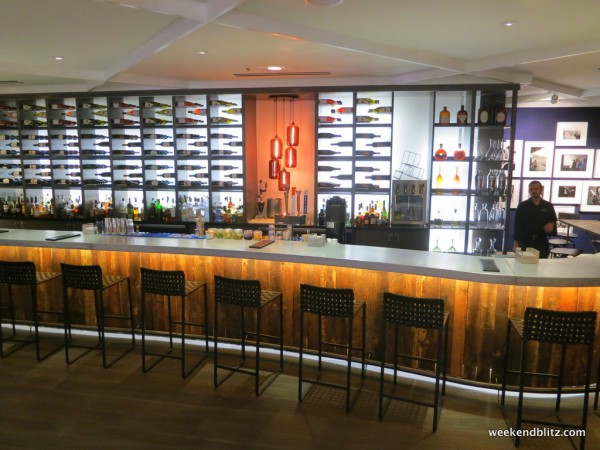 One of my favorite aspects of the lobby was the 25-story glass chandelier which added more than a little chic-ness to the space.
Coupled with the floating wooden staircase, the hotel was hipper than any Embassy Suite ever dared to be. The wine bar, although we didn't spend much time in it, was fancier than I'd expect (it even had a fireplace!) and a great place to grab a drink– especially if you're staying at the hotel for business. It had a couple of guests when I dropped by early in the afternoon, so apparently I'm not the only one to like it.
We were assigned a handicapped room which gave us more space but made the bathroom a little difficult to maneuver (light switches + shower controls lower than normal).
The bedroom was comfortable and homey– decorated with plenty of picture frames and remembrances from Nashville. The big window overlooked the city center (the building is the 12th tallest in Nashville), so ask for a higher floor at check-in for a better view.
If you're looking for a good hotel located right in the downtown area within easy walking distance to everything — and The Heritage and The Omni are a little over budget for your weekend getaway — the Sheraton Nashville is a great option. Plus, the new renovations make the hotel so fresh and clean.