Hyatt Atlanta Midtown Review
Hyatt Midtown Atlanta – Hyatt Category 3
125 10th St NE, Atlanta, GA 30309
Award Redemption: 12,000 pts or 6,000 pts + $75
Normal rate: Varies b/t $179-$239 average around $219 + tax
Hyatt Gold Passport Points return: 1.7 cents points – 2.7 cent/point = below average – average return
Booking/Check-in
I booked a Standard King room about a week out using a corporate rate. The rate was appx 40% less than the standard daily rate at the time. In addition to the favorable rate, Hyatt was running a promo which gives 1,500 bonus points for Atlanta stays using the "ATL15" promo code. I think this promo has since expired.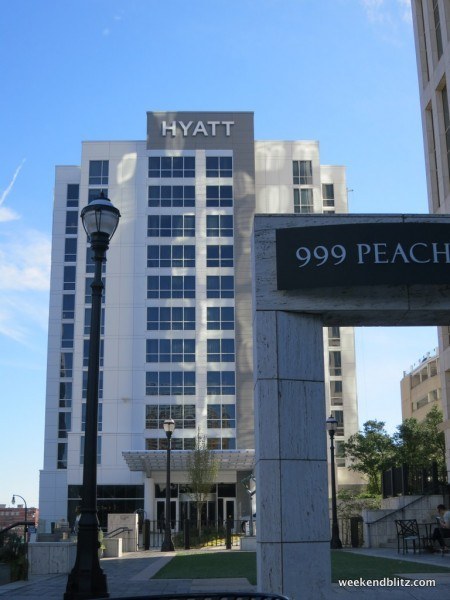 We arrived at around 10:30pm on a Friday night and, despite the very late arrival, were upgraded to a Junior Suite. Funny enough, even though we were upgraded, nothing was mentioned about a Diamond amenity or breakfast so I subtly asked. At this point, the other desk agent pipes in, "Oh, you're a Diamond? What you do want you amenity to be?" …A little odd since they just announced the room upgrade for being a Diamond.
The Hyatt Atlanta Midtown has a total of 194 guest rooms. We ended up with a 3-tier upgrade from Standard Room to Junior Suite.
Standard: 1 King, 2 Queens (365- to 432-sq.-ft.) BOOKED
Standard: Corner King ( 430-.sq-ft.)
Deluxe: 1 King, 2 Queens (470-sq.-ft. )
Junior Suite: 465-sq.-ft. two-room suite RECEIVED
Executive Suite: 1,167-sq-ft top-floor corner suite
The Room
We took the elevator to the 11th floor and found our room at the end of the hall. First impression: Everything is very new, sleek and modern. We found the decor to be "refreshing" and homey feeling. Upon entering the room, we found the living room:
There was ample seating:  a sofa and chair and a TV mounted to the wall. If my memory serves me correctly, the sofa was equipped with a pull-out bed as well.
Following the hallway back was the closet: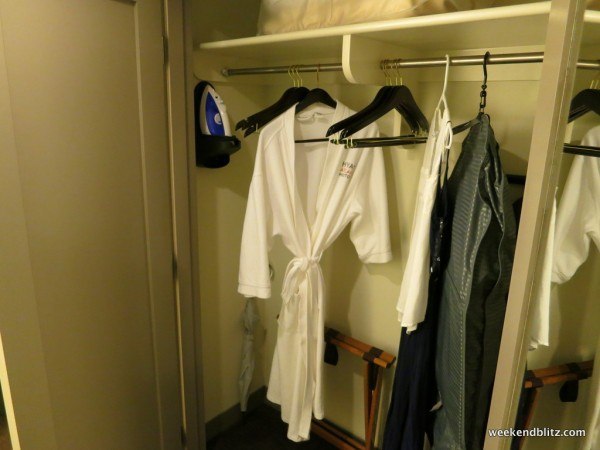 And then the King bedroom:
One dead giveaway that it's a new construction:  the carpet was extremely plush and comfortable for walking.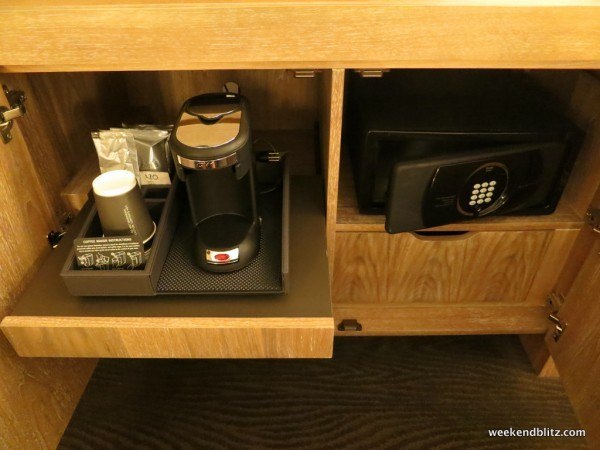 View from the room: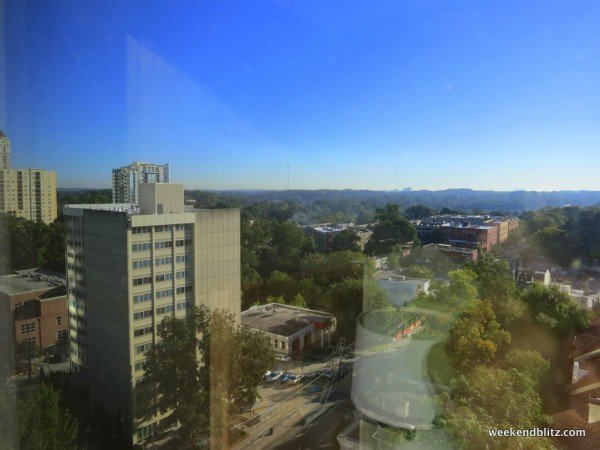 The Bathroom
The bathroom was well done and quite nice. All shower- no tub. And the shower had its very own loofa, just like a spa!…(go with me on this one; it's all about the little things in life).
The Gym
The gym had a good sized indoor lap pool.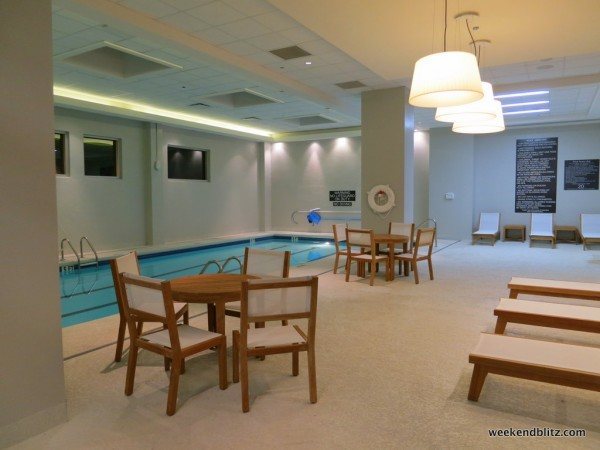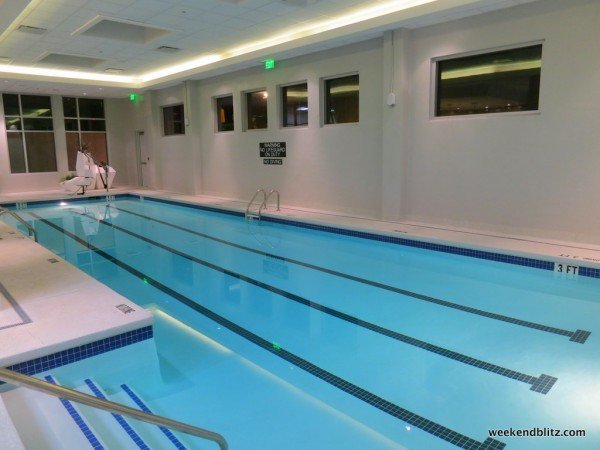 Apart from that, it was a new hotel gym: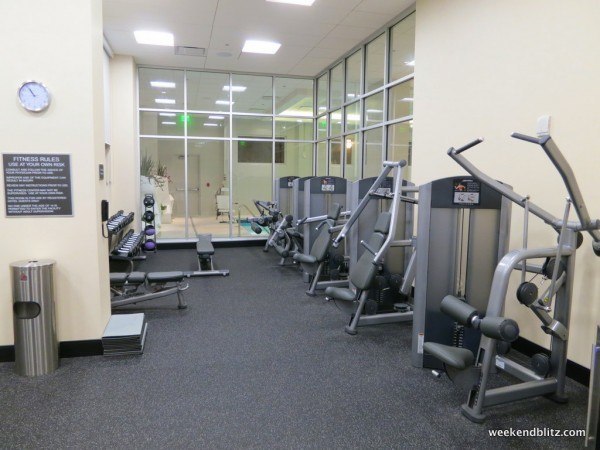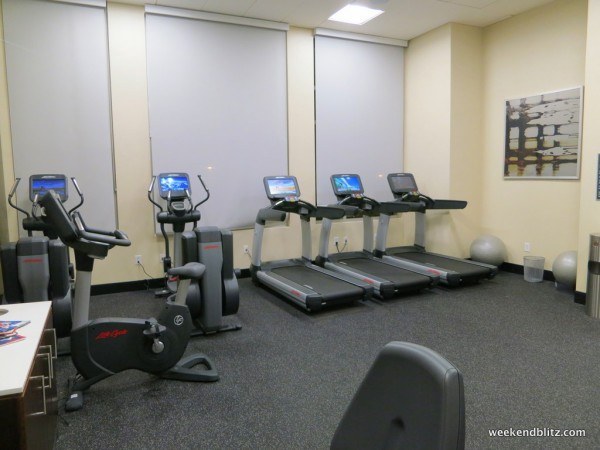 Lobby/Bars/Restaurants
Despite getting in pretty late (around 10:30pm), the bar was still going strong and why not have a drink to…uh…fully sample the offerings of the hotel: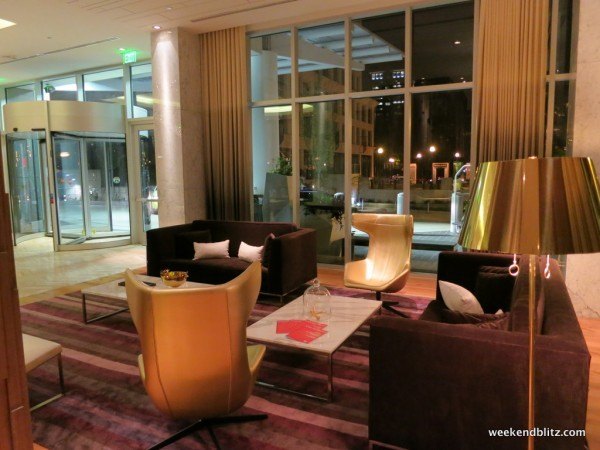 There's no club lounge, so Hyatt Diamond members will get free breakfast served in the restaurant. You'll need to show your coupons; I had to request mine at check-in after I mentioned Diamond status. When we got down to breakfast, we learned that the Diamond breakfast voucher was good for the buffet only.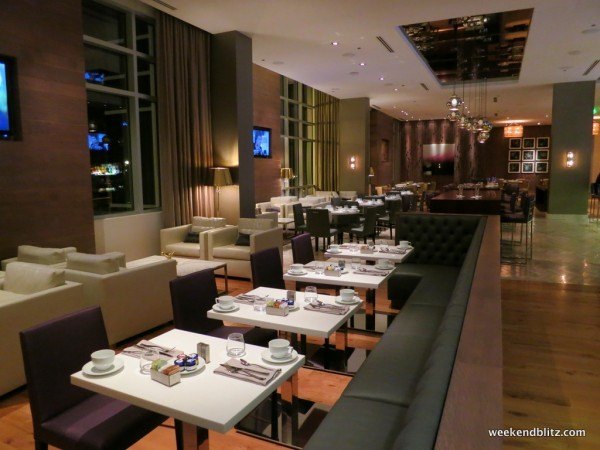 Seeing as how we were pretty late to the party (scrambled eggs can only warm under bunson burners for so many hours), we weren't enthralled with that option and ordered off of the menu. It was this decision that we learned that the voucher was worth the equivalent of $14 value/person. Be forewarned that, by the time you order juice, coffee and a breakfast entree, it gets to be closer to $20/ head.
Despite the minor shortfall in value, the breakfast at Fork and Juniper was delicious.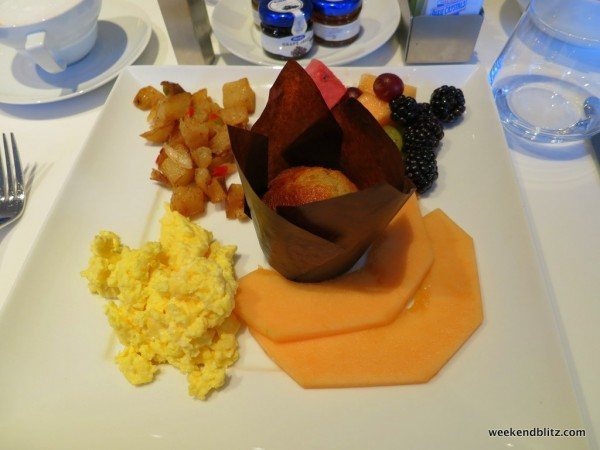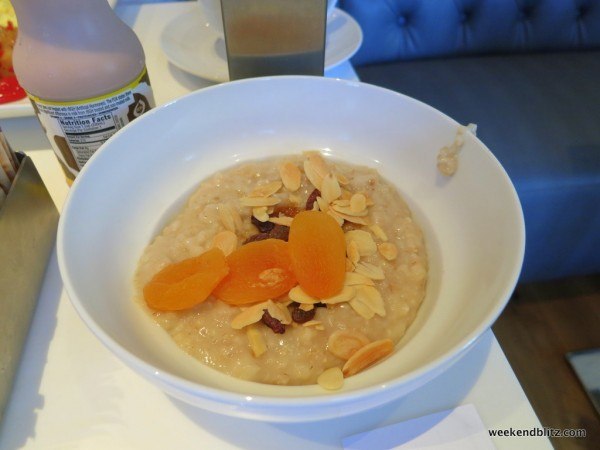 BOTTOM LINE: The Hyatt Atlanta Midtown is a good, new option for those wanting to stay in the Midtown area. They've got a quality restaurant, Fork and Juniper, onsite and, from what I can tell, Diamond upgrades will likely be plentiful.