Top 10 Coolest Park Hyatts
It's no secret that Park Hyatt is one of the nicest hotel brands in the world, and it's (by far) my personal favorite (so, no, this post is not sponsored by the Park Hyatt). Whenever Jeffrey surprises me with a stay at a Park Hyatt, I am over-the-moon excited! From the rooms' decor to the delicious food to the incomparable service, there are no disappointments with Park Hyatt. Each time I stay in a Park Hyatt, I find my stay in the hotel a destination in and of itself — it's hard to even leave the hotel to venture out to explore!
Like many other hotel chains, stores and restaurants, Park Hyatts are all pretty similar in "niceness" but have different concepts and experiences. However, the caliber of service never changes — at least not at any Park Hyatt I've stayed in so far. Never before have senior hotel management staff literally waved me off until I disappeared into the distance until we visited the Park Hyatt Maldives – and, there, it happens to each guest. If you're looking for luxury, the Park Hyatt brand promises luxury with no compromises.
First, a little about the Park Hyatt brand:  Hyatt hotels were established in 1957 (and now have 490 hotels worldwide), but it wasn't until 1980 that the Park Hyatt luxury brand was first established. These hotels are mid-sized properties located only in premier destinations. Now, there are 34 Park Hyatts in the world:  8 in the Americas, 13 in Asia, 3 in Australia, 7 in Europe and 3 in the Middle East. Two more are slated to open by the end of 2014. (For a list of all Park Hyatts, see the bottom of this post.)
Each Park Hyatt has its own personal style, with features from the city and region woven seamlessly into the design and decor of the hotel. Each hotel has stunning artwork and regional art experiences to enjoy. From light installations to art galleries to sculptures, each hotel is perfectly unique and little details of the city are found in every corner of the hotel. In India, the Park Hyatt Chennai showcases a butterfly silk fabric to honor the city's history of textile weaving. In Paris, the Park Hyatt Vendôme has unique bronze sculptures and light fixtures by Roseline Granet placed throughout the hotel and in each hotel room. The Park Hyatt Washington houses an art installation of square canvases in "regimental order;" called The Continental Amy, this piece is evocative of soldiers in the American Revolution — fitting for the nation's capital.
Of the 34 Park Hyatts, I've been lucky enough to stay in five so far – and, as I said, these are my favorite hotels! Although it's difficult to compare hotels you've stayed in to hotels you haven't stayed in, I am happy researching Park Hyatts all day long and day-dreaming about my "someday" stay in those I haven't seen IRL just yet…
Without further ado, here's my list for the top 10 coolest Park Hyatts in the world. And, even though I haven't stayed in all of them, you better believe I have my fingers crossed that Jeffrey will surprise me with a stay in each one day.
10.
Park Hyatt Sydney
7 Hickson Rd, The Rocks NSW 2000, Australia
This Park Hyatt starts off the list of the Top 10 Coolest Park Hyatts simply because of its location. Located right across from Sydney's Opera House, almost every room has a view. Its stunning location beats every other hotel in the city, including the Four Seasons. If you're staying in Sydney, why not stare at the world-famous Opera House as long as possible?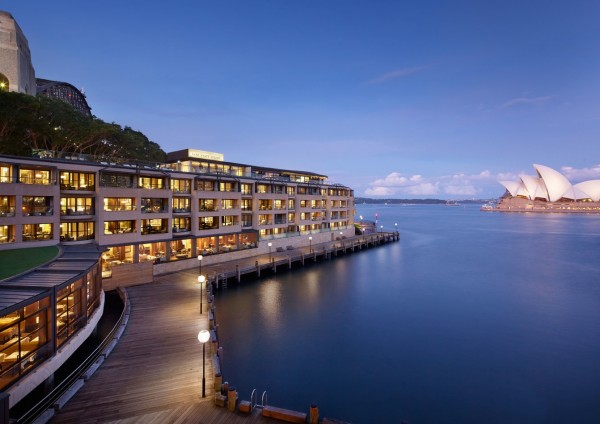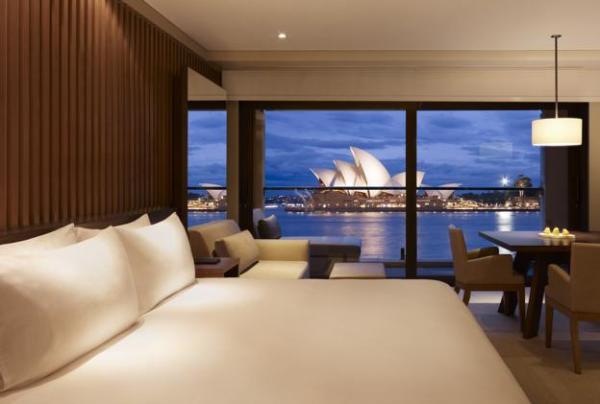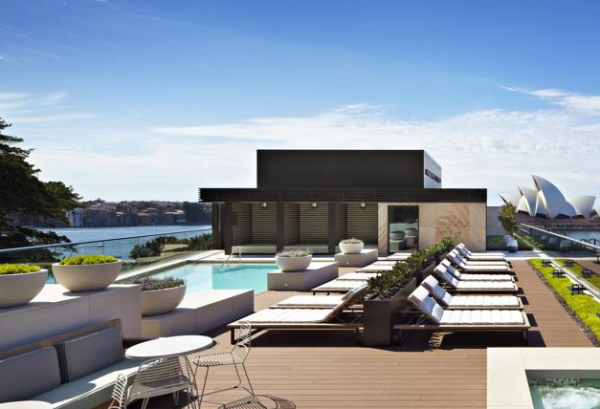 9. 
Park Hyatt Zurich
Beethovenstrasse 21, 8002 Zürich, Switzerland
This hotel consistently ranks among one of the top Park Hyatt hotels, so I felt I had to include it. Although I haven't visited, the photos show a clean and sophisticated hotel — and a Park Hyatt with a more traditional design. Although it doesn't have the crisp lines and clean-cut modern touch that others (like Tokyo) have, I have no doubt that every amenity is totally and completely luxurious. And, the location can't be beat:  it's located just 5 minutes by tram from the central train station.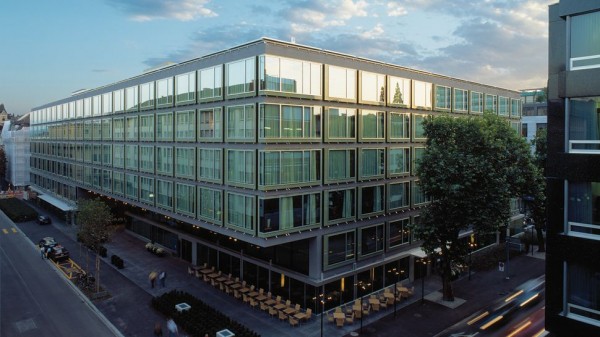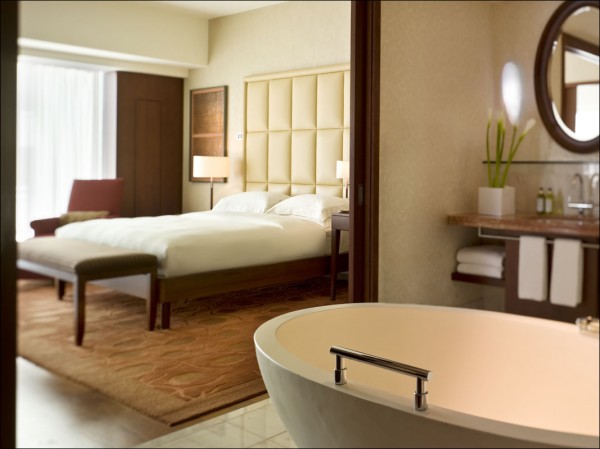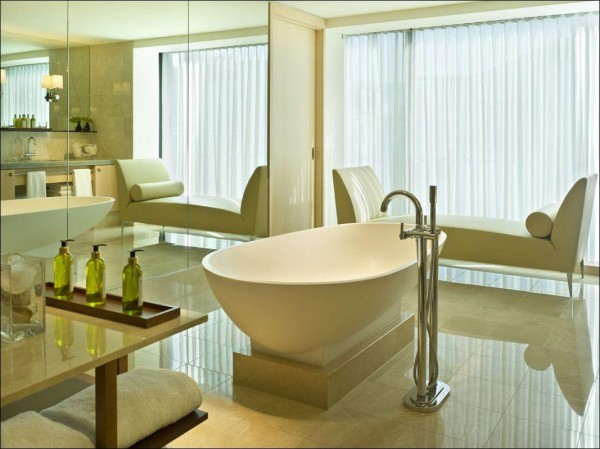 8. 
Park Hyatt Busan
South Korea, 부산광역시 해운대구 마린시티1로 51
The Park Hyatt Busan, aside from being ranked #1 (out of 100) hotels in Busan, South Korea, is also one of the most outstanding Park Hyatts in the world. The views of the city are fabulous — mostly because the hotel is a skyscraper made up almost entirely of floor to ceiling windows. And, couple that with ultra-sleek decor… you'll never want to leave.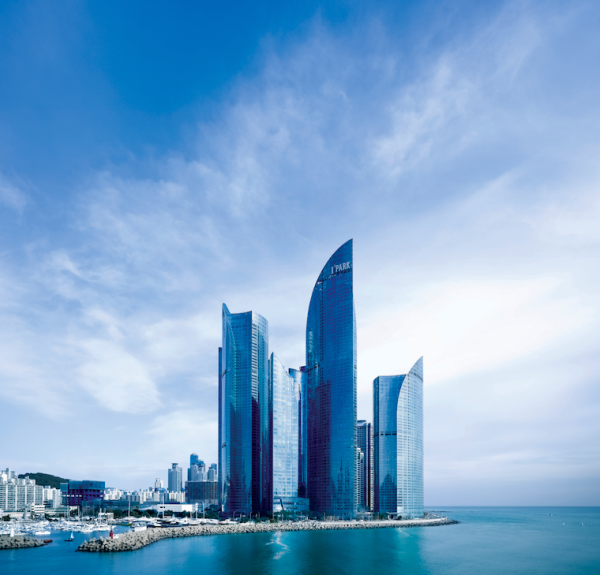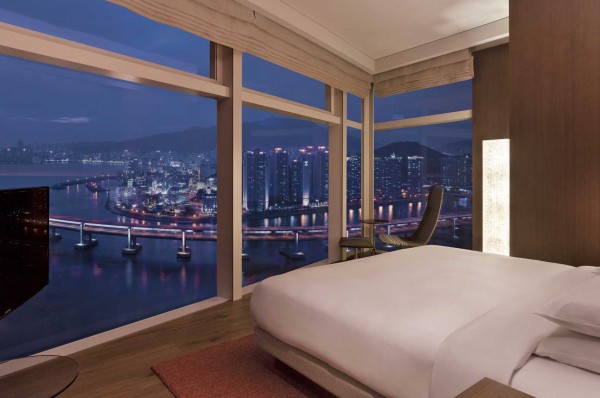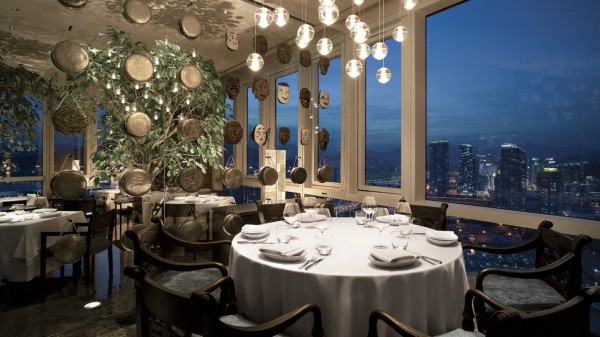 7.
Park Hyatt Vienna
Am Hof 2, 1010 Wien, Austria
This is one of the newest Park Hyatts to the world, opening in Summer 2014. It may be the newest Park Hyatt, but it's housed in an old bank, adding old-world charm to the brand new. A polar opposite of the Park Hyatt Busan, this particular Park Hyatt is steeped in tradition. Not only is its shell an old bank, but the designers have kept much of the dark wood interior. The stately decor makes you feel like you're visiting Austrian royals — this hotel is certainly not modern (save for its up-to-date technology).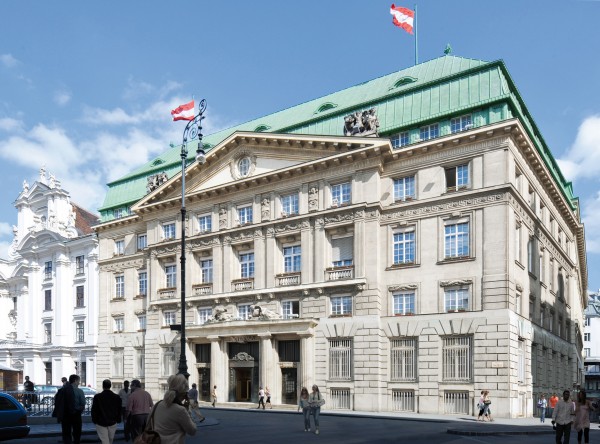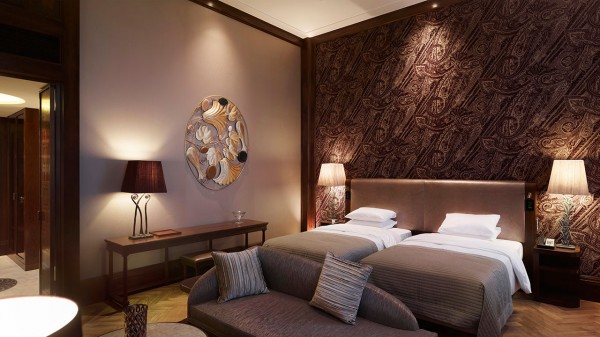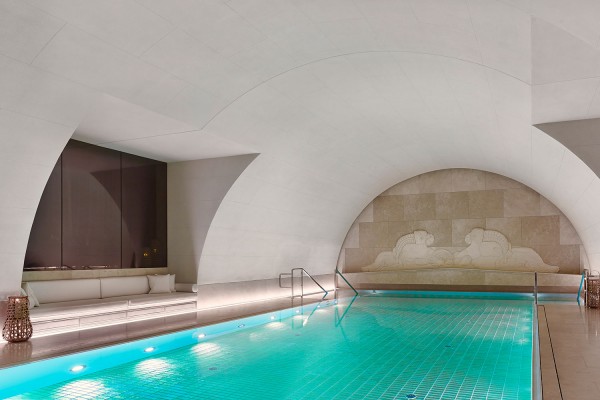 6.
Park Hyatt Abu Dabi Hotel and Villas
Sheikh Khalifa Highway (E 12 Road), Jazirat As Saadiyat, Abu Dhabi 52007, United Arab Emirates
The only thing I know about the UAE is that it's a tiny little country with great wealth. Nothing illustrates this fact as well as the Park Hyatt in one of the UAE's biggest cities. The Park Hyatt Abu Dabi is more of a resort than a hotel and it is located right on the Persian Gulf. Pools, sand and cabanas galore, this resort has it all. While I'd classify the decor at the Park Hyatt Vienna as sleek, I tend to reserve the adjective for the more modern designs, and this time the Park Hyatt went back to its modern and sleek side when decorating this one.  And, from the looks of it, it looks like the Park Hyatt Abu Dabi delivers on the nightly treats. While some Park Hyatts deliver a sweet treat only at check-in, others leave a nightly dessert after each turn-down service.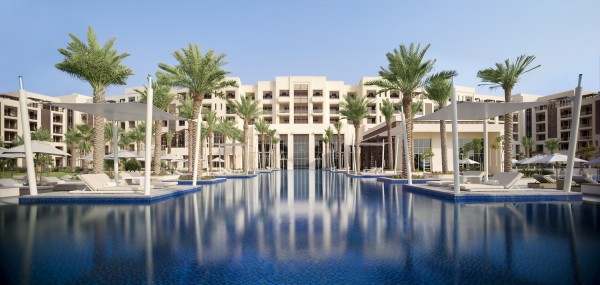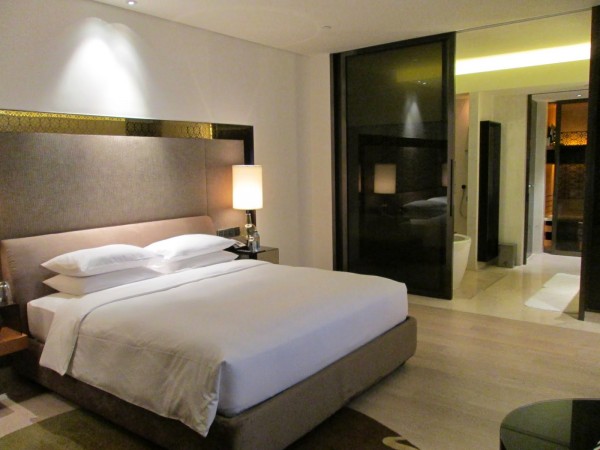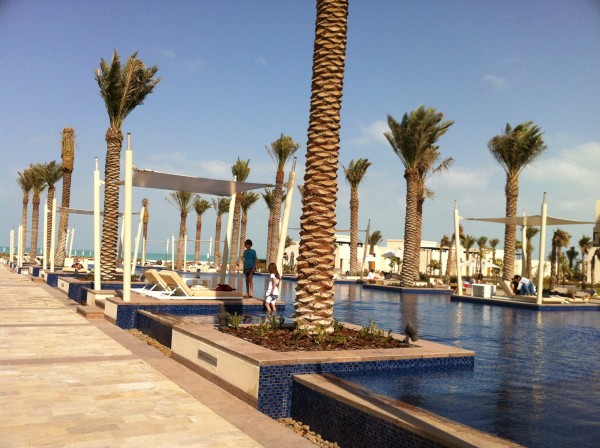 5.
Park Hyatt Goa Resort and Spa
Arossim Beach | South Goa, Cansaulim 403712, India
The Park Hyatt Goa is sprawled on 45 acres of garden and lagoons with plenty to do just at the spa. For a relaxing vacation, the Park Hyatt Goa has you covered. Completely different than the rest of India, I'd recommend spending a few days in "normal" India, visiting the Taj Mahal and other tourist destinations and then making your way towards the Park Hyatt Goa as your final destination. I don't think you'd want to start here and go backwards…
The rooms are huge with a stunning view from each one. There's plenty to see a do, but you'd find me on the beach all day long (except for when I was at the spa…)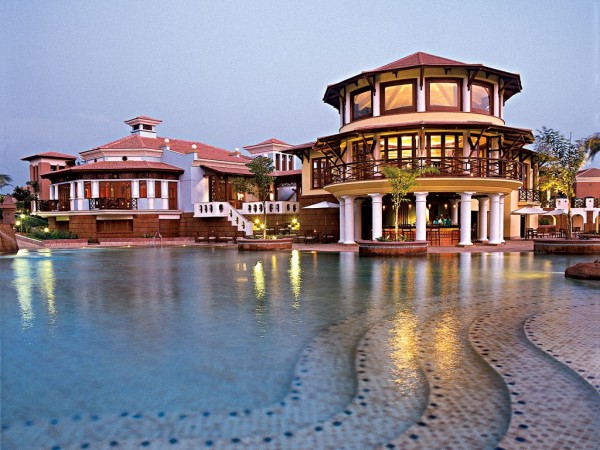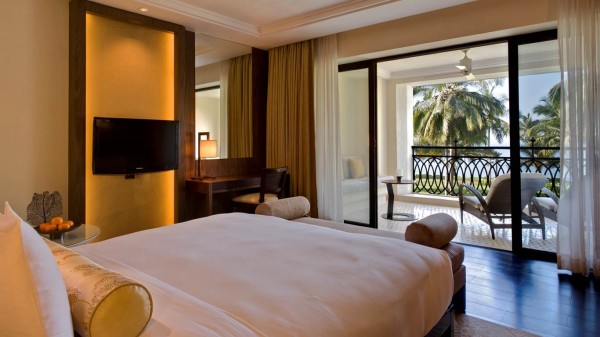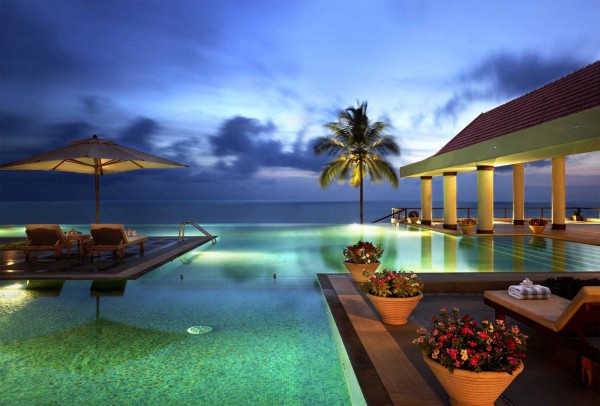 4.
Palacio Duhau Park Hyatt Buenos Aires
Av Alvear 1661, C1014AAD Buenos Aires, Argentina
Jeffrey and I recently stayed at the Park Hyatt BA and it was extravagant, luxurious and everything I could have hoped for…including an art gallery in the basement. It's located in the Recoleta neighborhood of BA, which is one of the best areas of the big city. It was once just Palacio Duhau, a 23-room mansion built in 1934. Next door, built on what was once a bluff, is the 142-room Posadas building– the more modern of the two (with larger hotel rooms, too). If you're looking for quaint rooms with added charm, hardwood floors and heavy silk curtains, request to stay in the old mansion. For a bigger family or just more room with a contemporary flair, request the larger Posadas building. The two buildings are linked underground (beneath the gardens) and an art gallery fills the walls.
We recently stayed on the Palacio Duhau side — the very large room had a bathroom to die for (walk-in shower, marble bathtub, more counter space than you can dream of…) and a beautiful view of Ave. Alvear. We could easily walk all over the city and felt very safe — but barely wanted to leave the luxury of the Park Hyatt.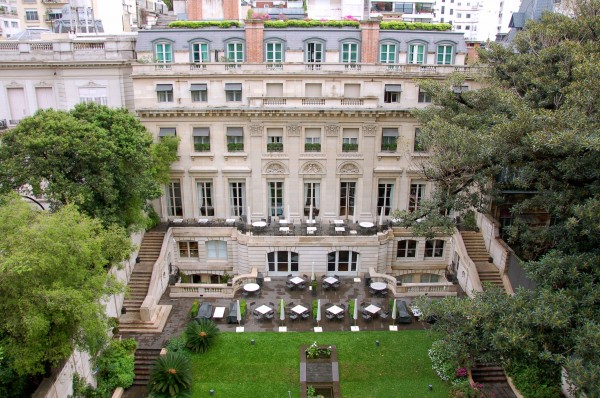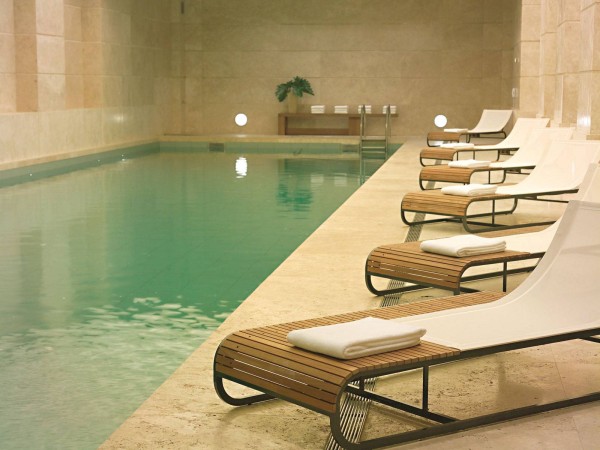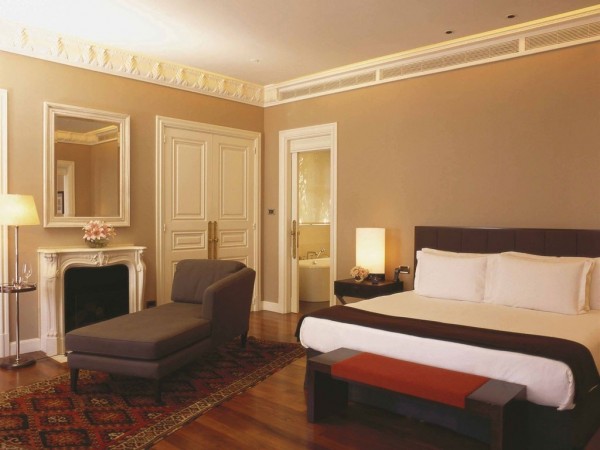 3.
Park Hyatt Tokyo
3-7-1-2 Nishi Shinjuku, Shinjuku-Ku, Tokyo,  Japan, 163-1055
Every bit of the Park Hyatt Tokyo is located above the 41st floor of a skyscraper in Tokyo. So, every hotel room's view is a-mazing. And, even though Japan is known for advanced technologies and a sleek, modern feel, this hotel takes it to the extreme. What's more? You can even see Mt. Fuji in the distance. The crisp, clean and a neutral pallet complete this modern, technologically-forward hotel and it truly is luxurious, even for the seasoned business traveler.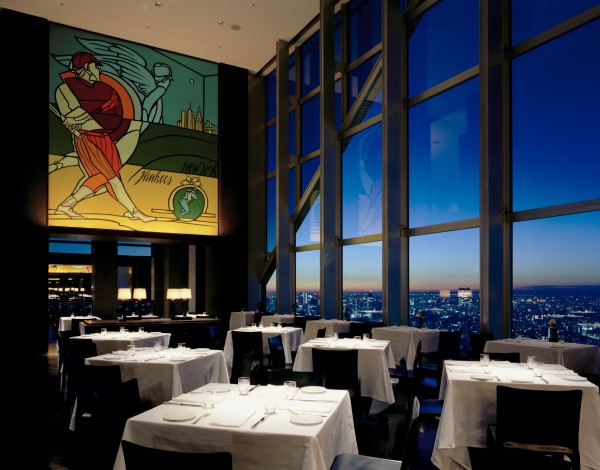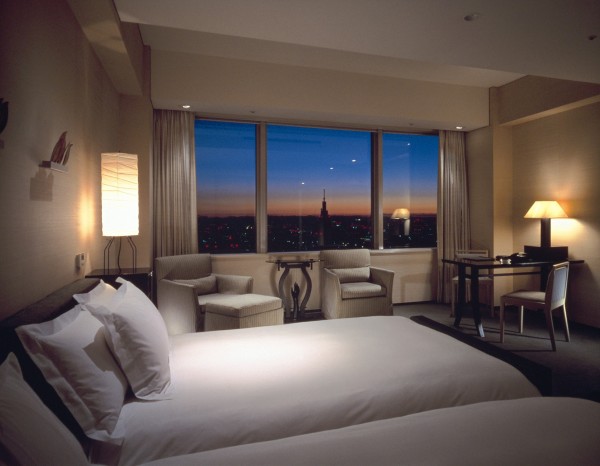 2.
Park Hyatt Vendôme
5 Rue de la Paix, 75002 Paris, France
I'm admittedly very biased towards this Park Hyatt because it was the first one I stayed in… but, I think maybe the Park Hyatt hotel brand was made for Paris. Couple the luxury of Paris with the Park Hyatt name and you have the perfect Parisian vacation filled with old-world style. The Park Hyatt Vendôme service is second-to-none and the decor is subdued and exquisite. My room looked out over a snow-covered courtyard. The bathroom and closet were just as large as the bedroom area – even in Europe's notoriously small hotel rooms. The service was excellent, with a bottle of champagne waiting on us upon our arrival. What's more – the location can't be better; the hotel is just steps away from the Louvre. I fully believe that my love for Park Hyatts is solely because of this hotel.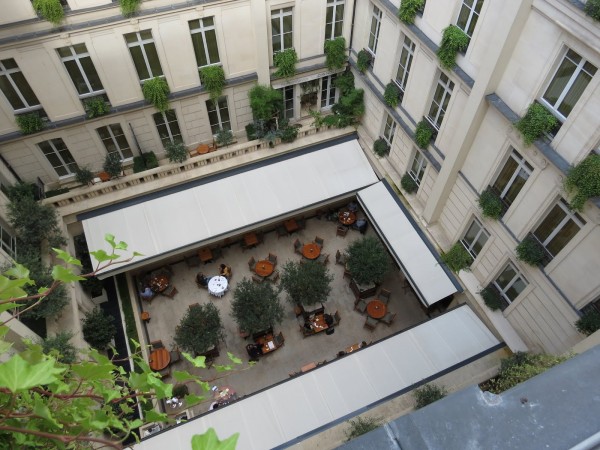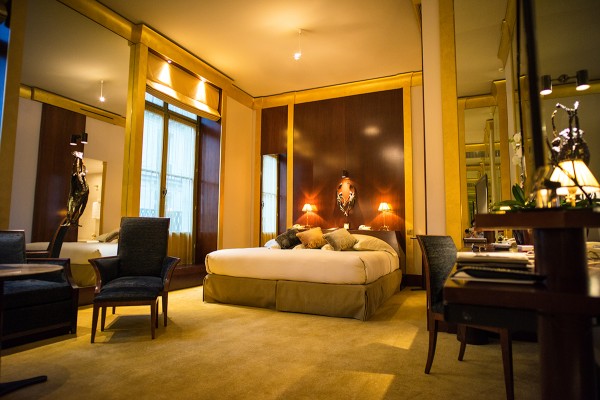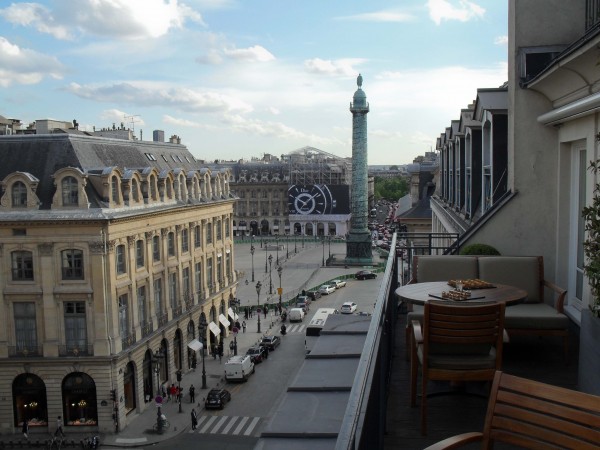 1.
Park Hyatt Maldives Hadahaa
Gaafu Alifu Atoll, Maldives
The Park Hyatt Maldives Hadahaa is my ultimate favorite Park Hyatt because almost one-third of its rooms are over-the-water bungalows. And you just can't beat that.
We were lucky enough to stay in an over-the-water bungalow on our honeymoon trip to the Maldives and it was truly the trip of a lifetime. On its very own private island just miles away from the Equator, the Park Hyatt Hadahaa is luxury at its very finest. The small island (it takes only about 7 minutes to walk around the entire island) has only 50 villas (including over-the-water and beach villas). To get there, you have to fly into Male (the capital of the Maldives), then take a smaller plane and a boat. But, there's plenty to do on the island itself– we went snorkeling and scuba diving along the house reef that surrounds the island and went fishing the traditional Maldivian way — and ate our catch for dinner.
Crystal clear blue waters, brightly colored fish, an over-the-water bungalow AND superb service — it's not too good to be true:  it's the Park Hyatt.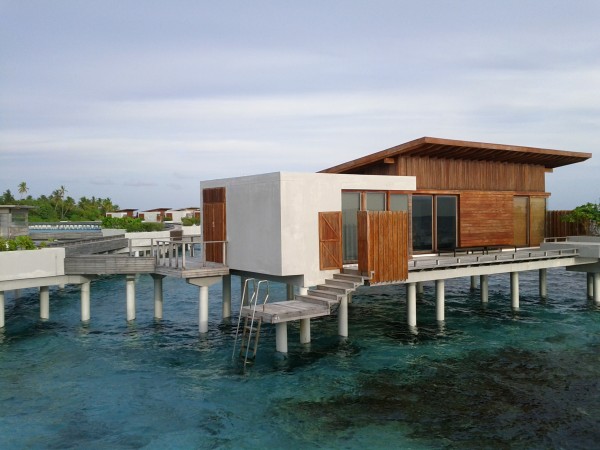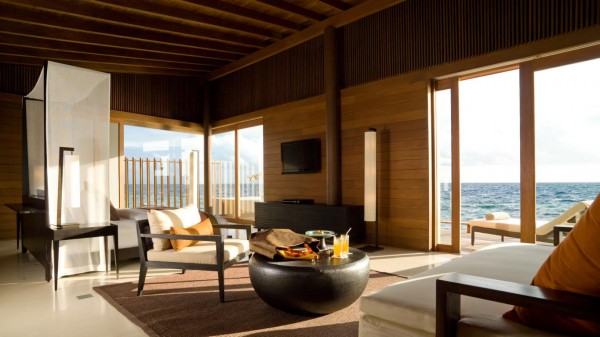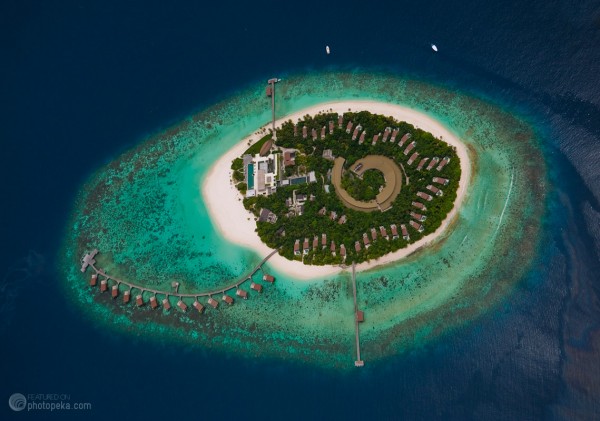 ALL PARK HYATTS:
Americas
Palacio Duhau – Park Hyatt Buenos Aires
Park Hyatt Aviara Resort [San Diego]
Park Hyatt Beaver Creek Resort and Spa
Park Hyatt Chicago
Park Hyatt Mendoza
Park Hyatt New York (opened summer 2014)
Park Hyatt Toronto
Park Hyatt Washington
Asia
Park Hyatt Beijing
Park Hyatt Busan
Park Hyatt Changbaishan
Park Hyatt Chennai
Park Hyatt Goa Resort and Spa
Park Hyatt Hyderabad
Park Hyatt Maldives Hadahaa
Park Hyatt Ningbo Resort and Spa
Park Hyatt Saigon
Park Hyatt Seoul
Park Hyatt Shanghai
Park Hyatt Siem Reap
Park Hyatt Tokyo
Australia
Hyatt Hotel Canberra
Park Hyatt Melbourne
Park Hyatt Sydney
Europe
Ararat Park Hyatt Moscow
Park Hyatt Hamburg
Park Hyatt Istanbul – Macka Palas
Park Hyatt Milan
Park Hyatt Paris-Vendôme
Park Hyatt Vienna
Park Hyatt Zurich
Middle East
Park Hyatt Abu Dhabi Hotel and Villas
Park Hyatt Dubai
Park Hyatt Jeddah – Marina, Club and Spa
Opening Soon
Park Hyatt Zanzibar (opening end of 2014)
Park Hyatt Sanya Sunny Bay Resort (opening end of 2014)
Featured Image Source:  http://bit.ly/1BKqis4