Our Month by the Numbers
Today marks one entire month since Jeffrey and I went wheels up in Charleston and headed off on our adventure.
We are really loving our time in Southeast Asia and are trying to pack 29 hours into each day (so far, so good). We're currently enjoying a slower pace for a few days at the Hyatt resort in Da Nang, Vietnam, where we're bronzing in the sunshine and digging our toes in the white sand before diving into Big City Life again.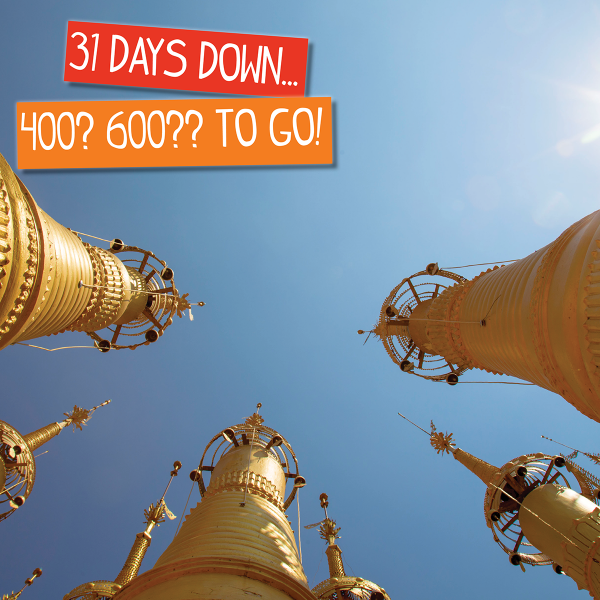 Here's a look back at our first month by the numbers…
In the past 31 days, we've traveled to…
2 continents
5 countries (USA, Japan, Myanmar, Thailand + Vietnam)
9 cities (Chicago, Tokyo, Yangon, Mandalay, Bagan, Inle Lake, Bangkok, Ho Chi Minh City (Saigon) + Da Nang)
We've traveled approximately 12,091 miles: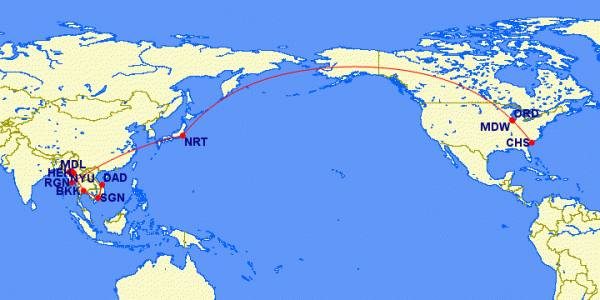 Using lots of different modes of transportation:
7 planes (CHS –> MDW, ORD –> NRT, NRT –> RGN, NYU –> HEH, HEH –> MDL, MDL –> BKK, BKK –> SGN)
2 overnight trains (Yangon –> Mandalay, Ho Chi Minh City –> Da Nang)
1 non-overnight train (the Circle Train in Yangon)
1 ferry (Mandalay –> Bagan)
2 boats (exploring Inle Lake)
5-ish skytrains/metro (Bangkok)
2 tour buses (Cu Chi Tunnels + Mekong Delta near Ho Chi Minh City)
3 motorbikes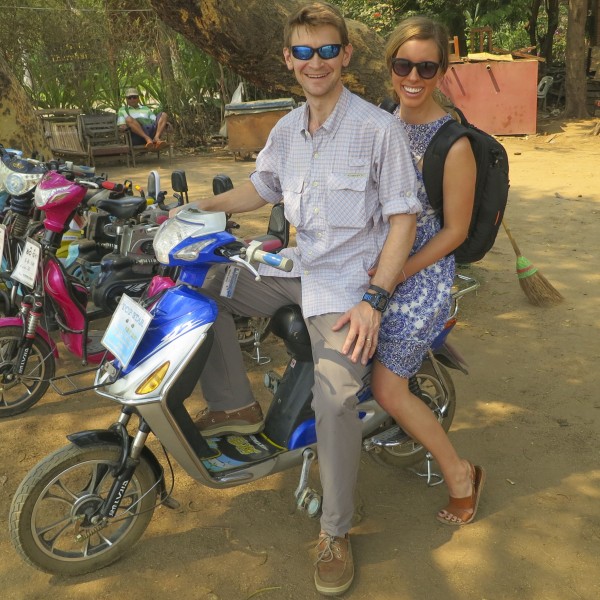 a handful of cabs
approximately 230 miles of walking! (according to FitBit)
We've slept in:
10 hotels
2 overnight train cabins (for one of those nights, we shared a small cabin with a 64-year-old Vietnamese man and his elderly mother)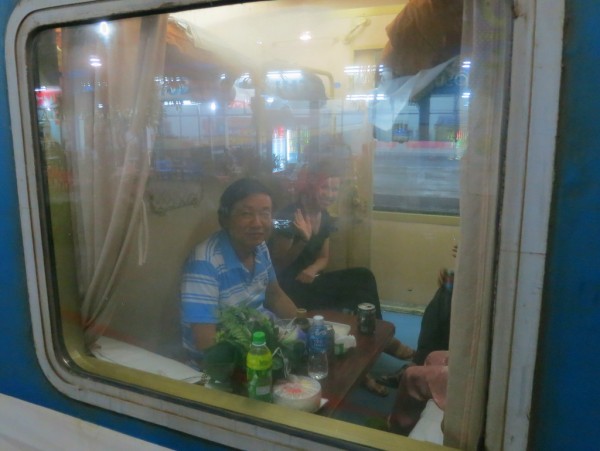 We've eaten:
at countless street stalls
curries (red, green + massaman are our faves!)
glasses + glasses of fresh watermelon juice
lots of sketchy meat skewers + vegetable skewers
balut (baby duck embryo!!!!)
grilled goat breast
scorpion + snake wine (yikes!)
fried frog
pho
bahn mi sandwiches
bun bo hue (a delicious beef + lemongrass soup with rice vermicelli)
gallons of fish sauce
enough RICE + NOODLES for a lifetime
we've found out that we both can't stand a fruit called DURIAN (literally, our least fave.)
We've seen some pretty incredible things:
5 or 6 ox-drawn carts working in the fields
1 cow (in the road, doing its own thing)
1 long-necked woman
27+ metric tons of gold (pagodas on top of pagodas)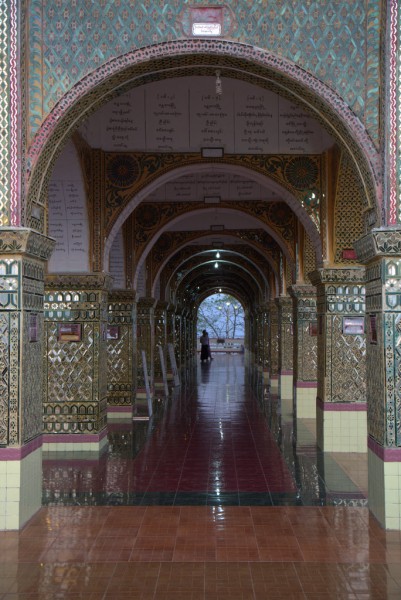 about 400 – 500 monks
0 snakes in the wild
1 python in a cage
1 snake dead in a bottle (in that scorpion snake wine)
1 motorcycle/car accident (in Saigon)
1 car-on-car accident … of which we were passengers (in Yangon)
0 raindrops (LITERALLY ZERO — I'm not even convinced rain still exists anymore)
dozens of rubber trees
200 meters of underground tunnel (before we RAN for fresh air — not our thing)
seas (or appx. 5 million+) motorbikes
the most Australians I've ever seen in one place (disclaimer: we haven't visited Australia yet)
1 museum (the War Remnants Museum in Saigon)
2 airplane vomit bags used… by Jeffrey (double YIKES. Thanks for nothing, Mandalay Airport food.)
What a month!!