Weekend Pick: The Best Way to Escape the Winter Storm
First installment of Jeffrey's Weekend Pick (because McCown is lazy): Has the Polar Vortex version 2.0 got you down?
While the snow has stopped, it sounds like the damage has been done and the frigid temperatures are here to stay. Our suggestion for the weekend? A weekend trip to hit the ski slopes now that they've all been coated with feet and feet of fresh powder! Here are the ski slopes that were best affected by the winter weather: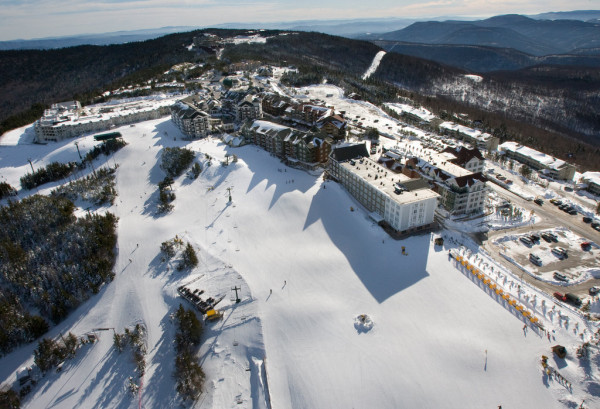 West Virginia fared exceptionally well in this lineup (that's the first–and last– time I'll ever say that WV fared well at something). Take a look at the map, at least 3 resorts are less than a 3 hr drive from the Baltimore/DC area. Philadelphia, Pittsburgh and even New York are also within 2-3 hours drive of a resort.
Timberline Four Seasons – West Virginia – 7″+ past 3 days
Snowshoe Mountain Resort – West Virginia – 18″+ past 3 days
Canaan Valley Resort – West Virginia – 12″+ past 3 days
Wisp Resort – Maryland – 10″+ past 3 days
Kissing Bridge – New York – 9″+ past 3 days
Sugar Mountain – North Carolina – 8″+ past 3 days
Beech Mountain – North Carolina – 7″+ past 3 days
Bryce Resort – Virginia – 8″+ past 3 days
Whitetail Resort – Pennsylvania – 7″+ past 3 days
Roundtop Mountain Resort – Pennsylvania – 8″+ past 3 days
Get latest data and conditions of other resorts here: http://www.onthesnow.com/skireport.html
BOTTOM LINE: Get out this weekend and hit the slopes! I just wouldn't suggest drinking the water if you find yourself in WV: