Vietnam Airways Flight # 602 Bangkok-BKK to Ho Chi Minh-SGN
Vietnam Airlines
Flight # VN 602
Bangkok-BKK to Ho Chi Minh-SGN
Dept: 7:35 pm Arr: 9:05 pm
Duration: 1 hr 30 min
445 miles (716 km)
Airbus A321
Economy Class: Seats 36E and 36G
Here's a map of our route:
BOOKING
We booked our flight as part of a multi-city itinerary that included the following flights:
It was a bit bizarre that we were flying Vietnam Airlines to begin with as we booked our ticket via United Airlines, a Star Alliance member, and Vietnam Airlines is a member of SkyTeam. I'm actually not sure why this was even a choice on the United website.
CHECK-IN
We made it to the airport about 2 hours before our scheduled departure and quickly found the check-in lanes assigned to our flight.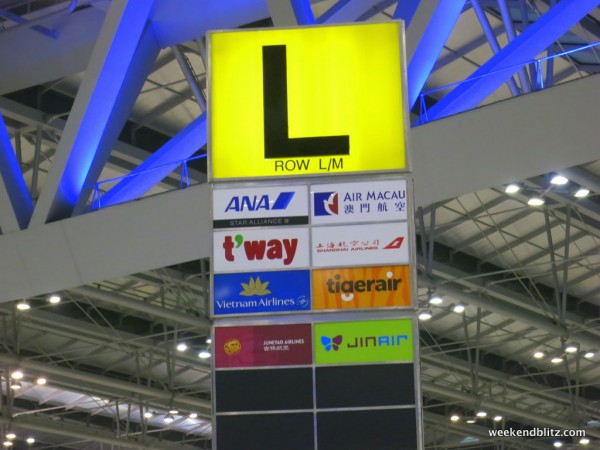 We made our way to the Economy Class check-in lanes with all the other peasants: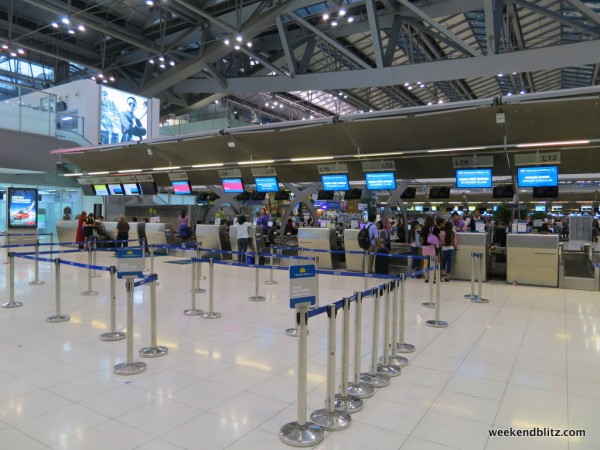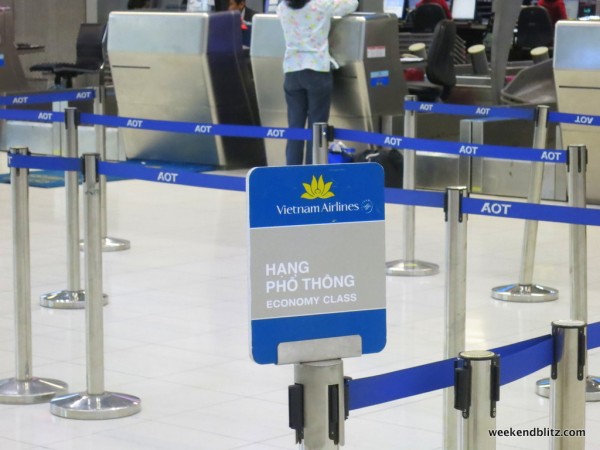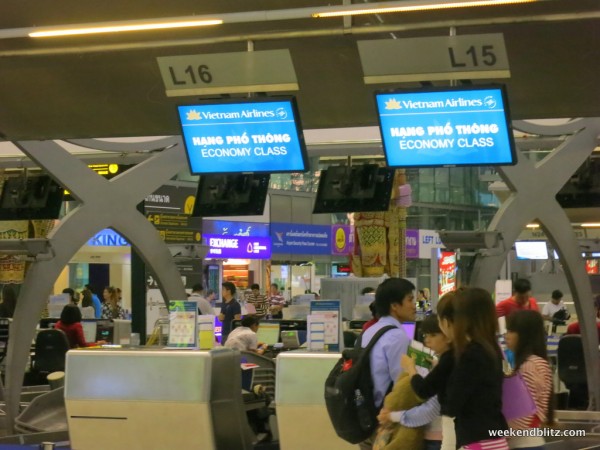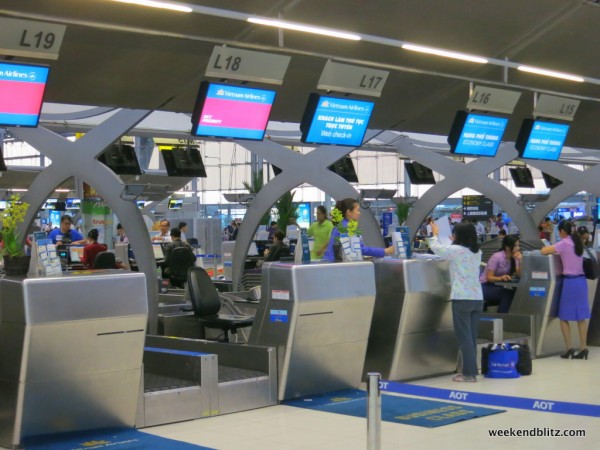 After checking in and clearing security, we wandered to the nearest Priority Pass eligible lounge.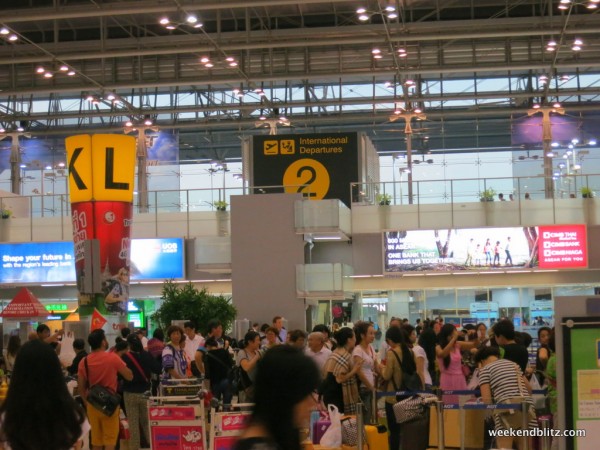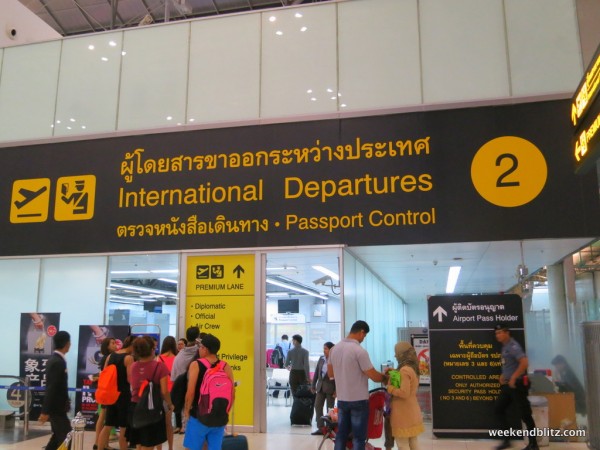 We settled on the Louis' Tavern CIP Lounge in Concourse G.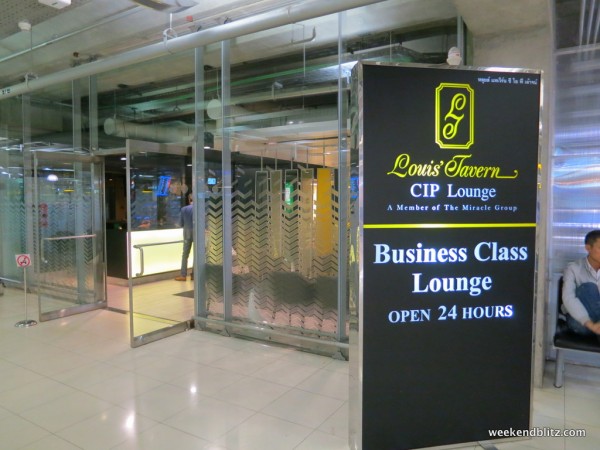 The Bangkok-BKK airport is pretty awesome, some of the levels, like Level 2 and 3 looked somewhat dated but it's clear that they just dumped a ton of money into the 4th level and have it looking world class.
BOARDING
After relaxing in the lounge, we proceeded to our gate: F3.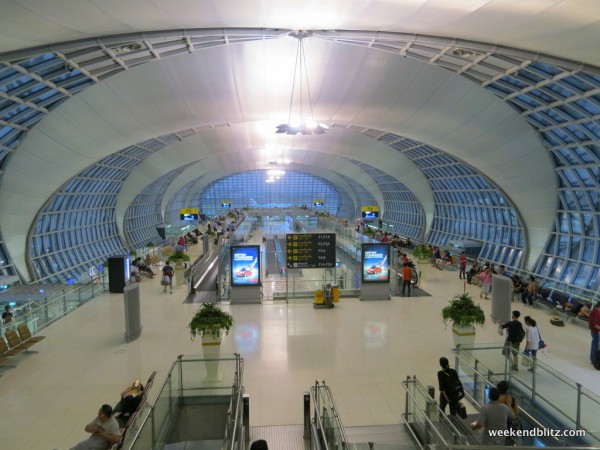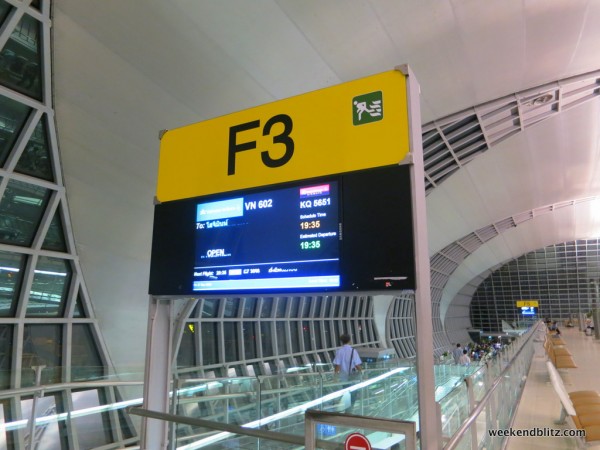 Tickets were checked and we found a seat.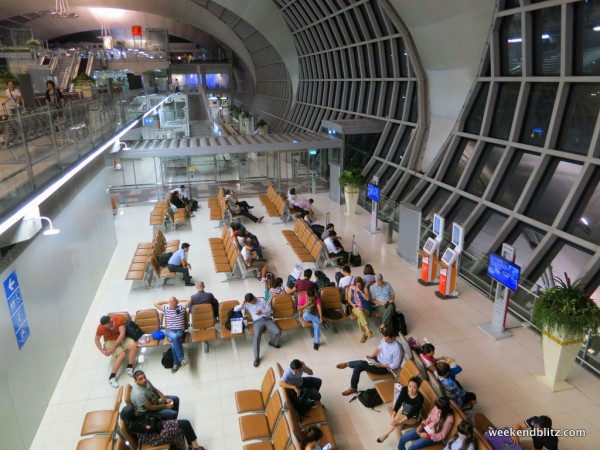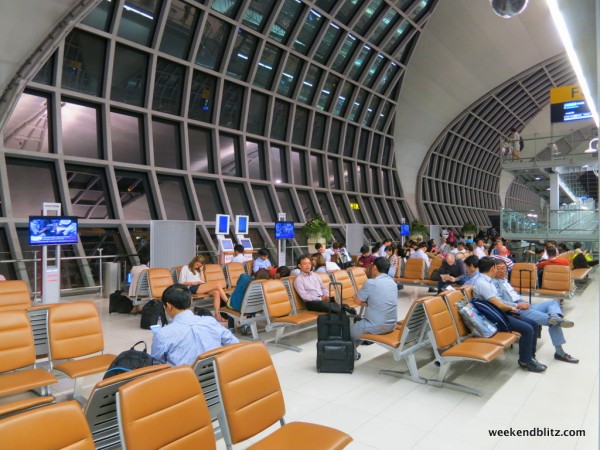 After a few minutes, boarding was announced and we scurried to the plane.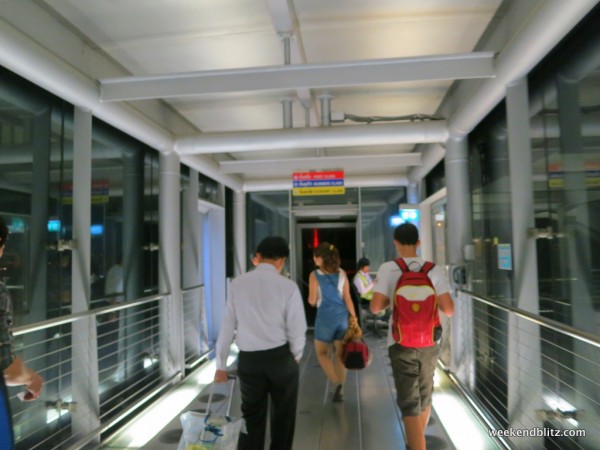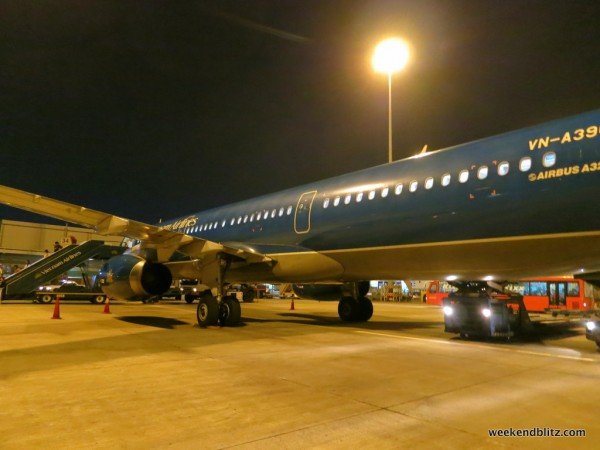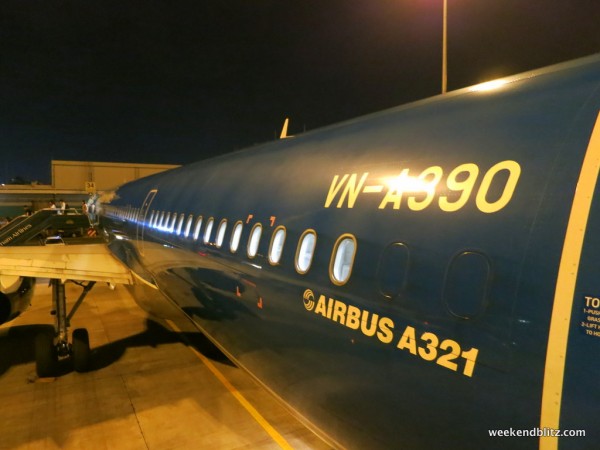 SEAT
We passed by the Business Class section and made our way to our seats near the back.
The first thing we were struck by is how dated the plane seemed, there certainly wasn't going to be any fancy new in-flight entertainment equipment here today.
As boarding continued, the plane ended up being nearly full.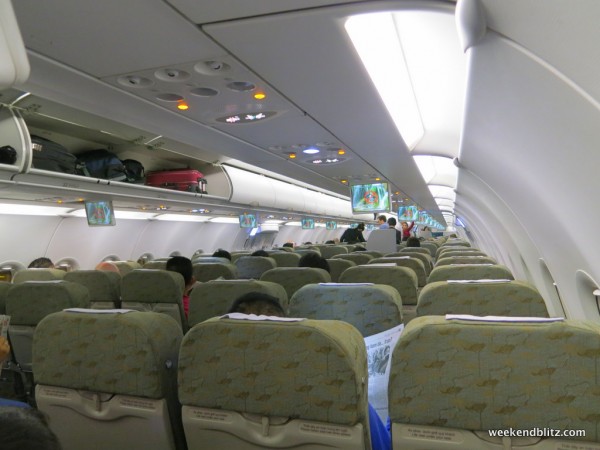 MEAL SERVICE
After taking off, meal service began and "dinner" was served. It really ended up being a small snack and was all around decent given that they had less than 1.5 hours to serve ~175 people.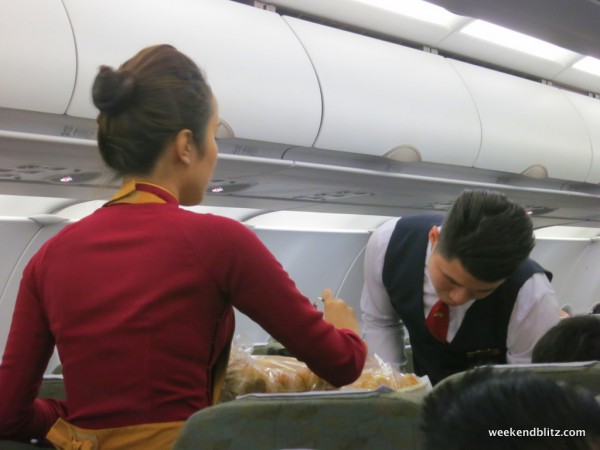 The meal consisted of salami and other cold cuts with pasta salad, olives and a small salad with dressing. There was also fresh cut fruit pineapple and watermelon and a warm-ish dinner roll with unsalted butter.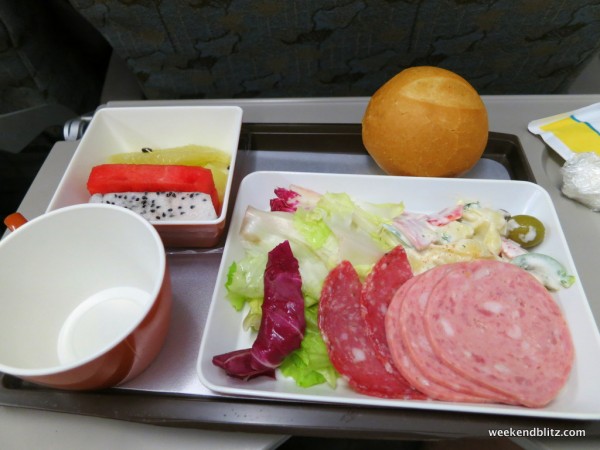 For a drink, I tried the Bia Hà Nôi which was all around pretty tasteless and probably the worst I'd sampled in the past few weeks visiting Myanmar and Thailand.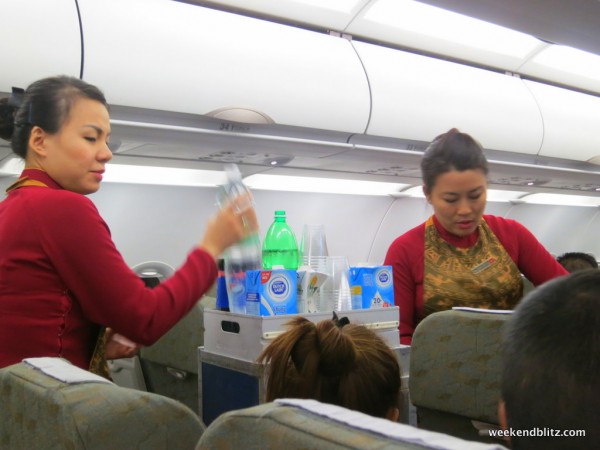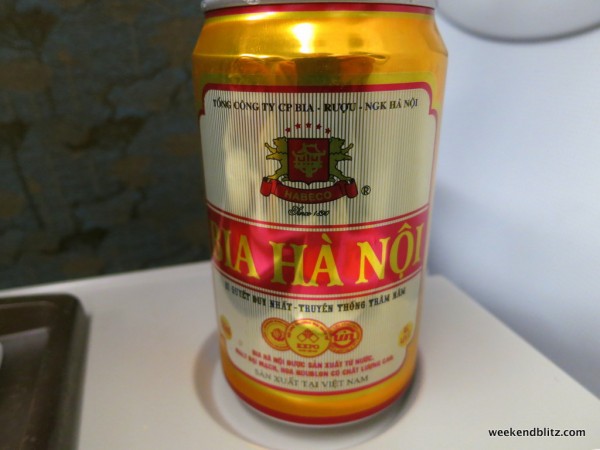 The flight was uneventful and we reached our destination in no time.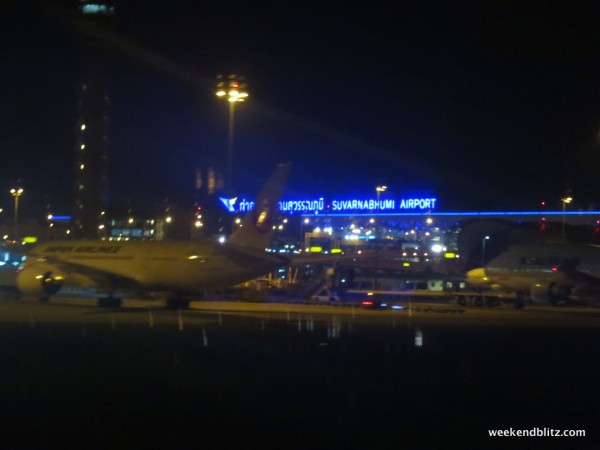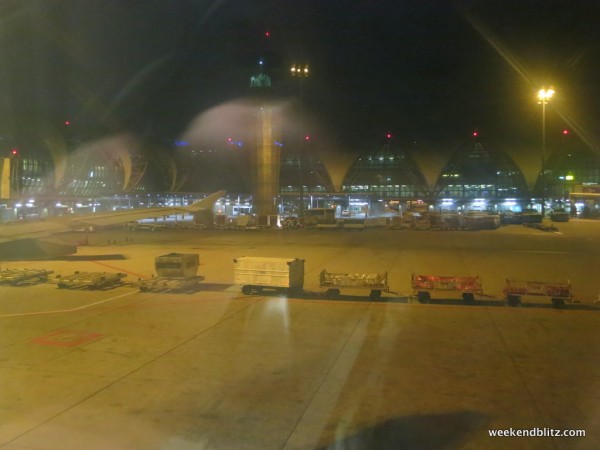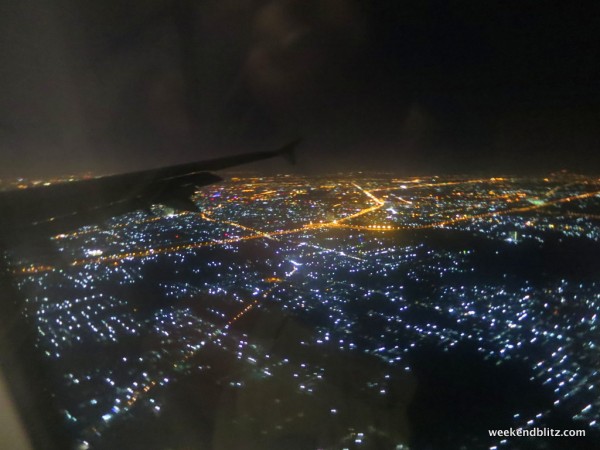 Once we landed in Ho Chi Minh, we queued up in the Visa line, hoping that the visa we applied for online was actually legit!