Lufthansa A350 Business Class – Munich-MUC to Delhi-DEL LH 762
After touching down a bit late from our inbound flight from Charlotte, we scurried from Terminal H to L by taking a short train. We were assigned gate L13 and, fortunately, the Lufthansa Lounge was directly across the hall. This allowed us about 45 mins to get showers and freshen up for the next 7-8 hour flight.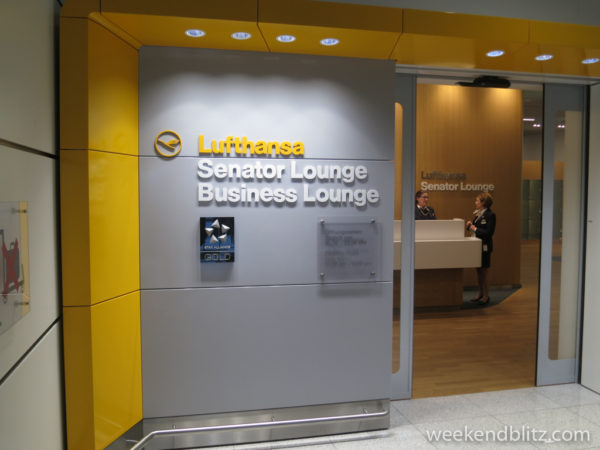 BOOKING
We booked this flight using United MileagePlus Miles. We spent a total of 90,000 miles each for the Business Class award, including:
Lufthansa Business Class Charlotte-CLT to Munich-MUC
Lufthansa Business Class Munich-MUC to Delhi-DEL
Air India Business Class Delhi-DEL to Colombo-CMB
United Economy Class Charleston-CHS to Newark-EWR
We purposely switched our flights around to have the opportunity to fly Lufthansa's first A350 since it was a bit of a novelty and was still basically brand new.
CHECK-IN
Although most of the check-in was performed in Charlotte-CLT the day before, the gate agent was checking visas before boarding and marking boarding passes to help speed up the process later.
BOARDING
Boarding was, as I'm sure we'll be used to soon once in India, disorganized and very pushy. Quite crazy that people are in such a hurry to get on a plane that isn't going to leave anyone behind.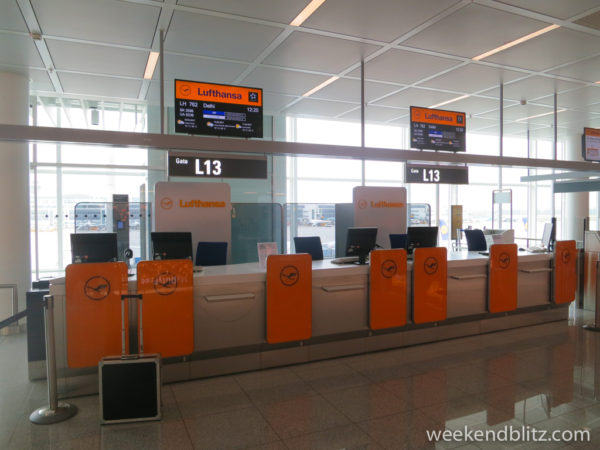 Instead of breaking the boarding up by class or zone, they had priority boarding of wheelchairs and babies. But, that's all the announcements they seemed to make as business class travelers just sort of started going through. Then, people were jumping lines; it was confusing and we didn't know what to do next. Plus, while the priority boarders were still waiting on the elevator to take them downstairs, the business class travelers were streaming past them to get to the stairs….beating the priority boarders onto the plane. A bit odd…especially since this was Lufthansa.
Once past the gates, the jet bridge had 2 boarding doors, one for Economy and another for just Business Class (well also for First but the A350 is 3 cabin, not 4).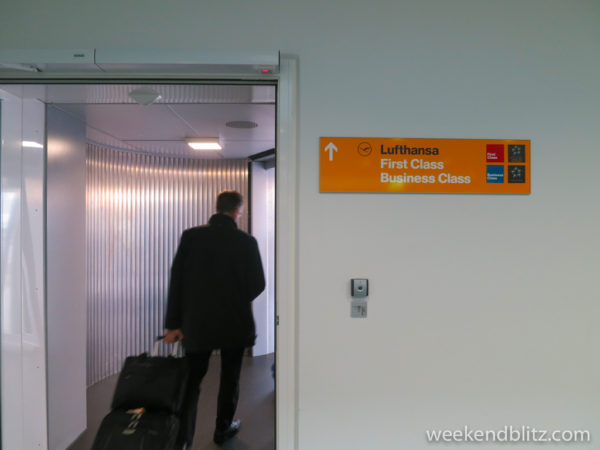 Rounding the corner, we found the bright, new and clean cabin: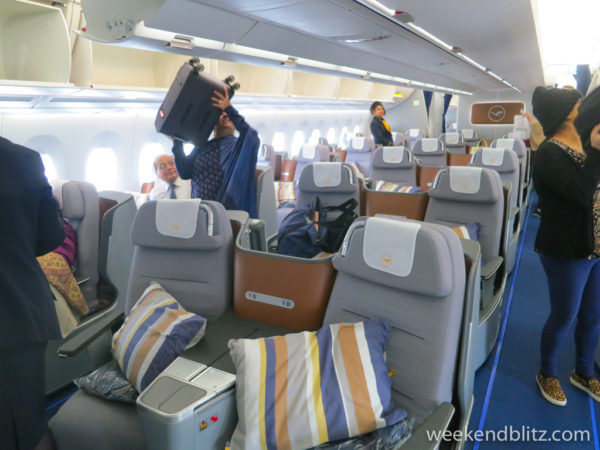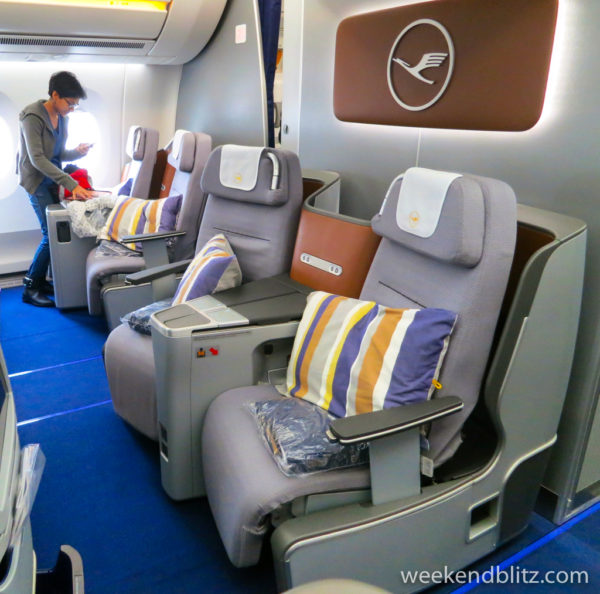 Right after boarding we were offered a welcome drink: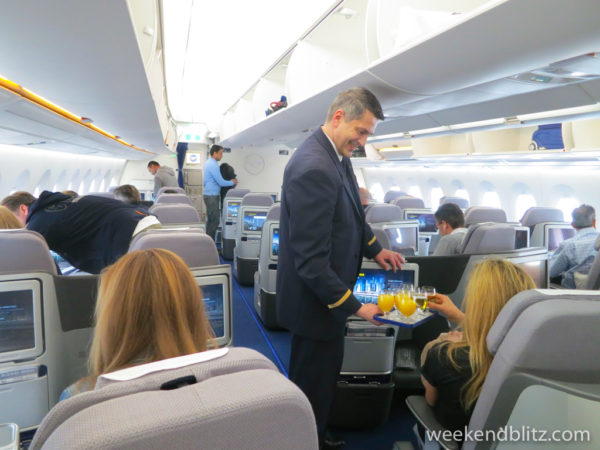 SEAT
We quickly got situated into seats 5A and 5C.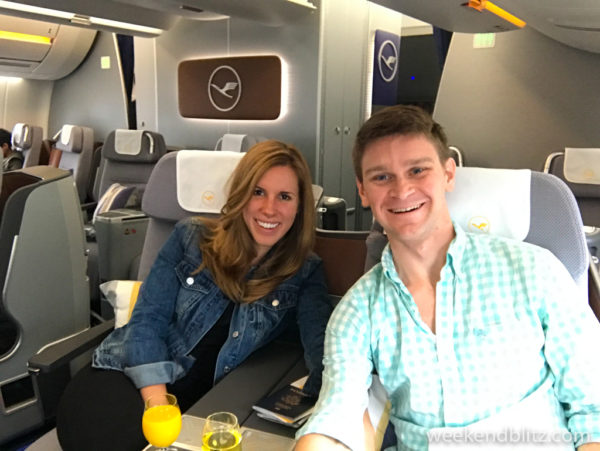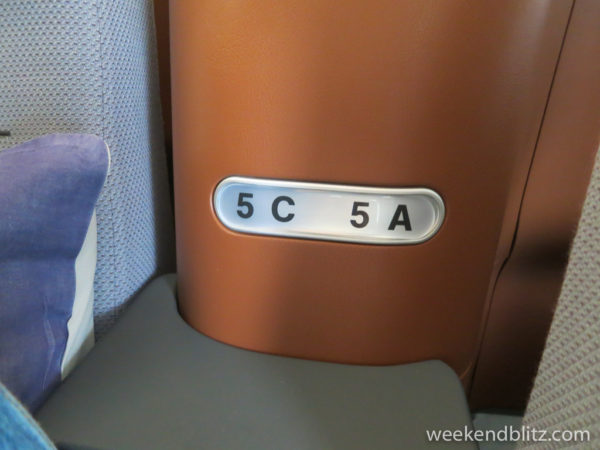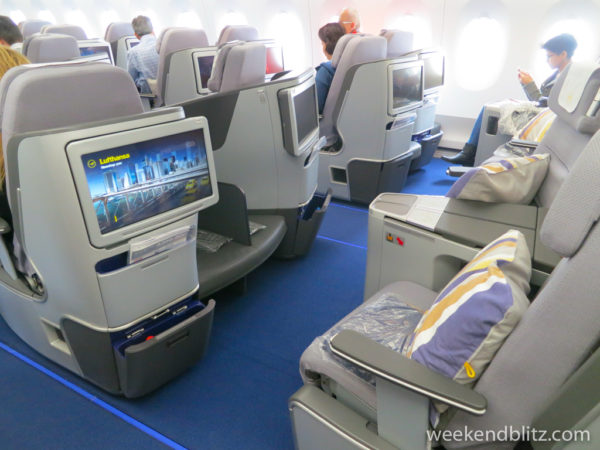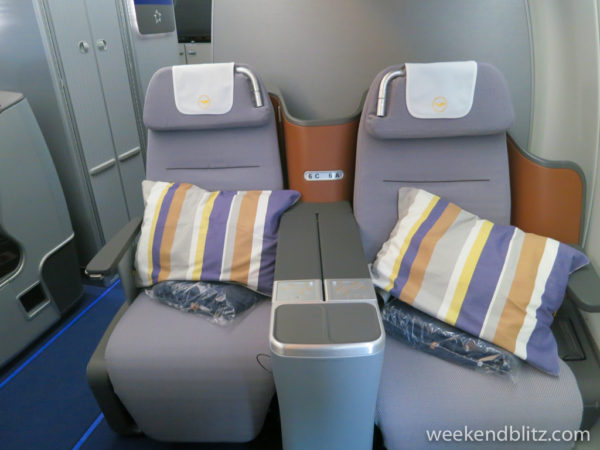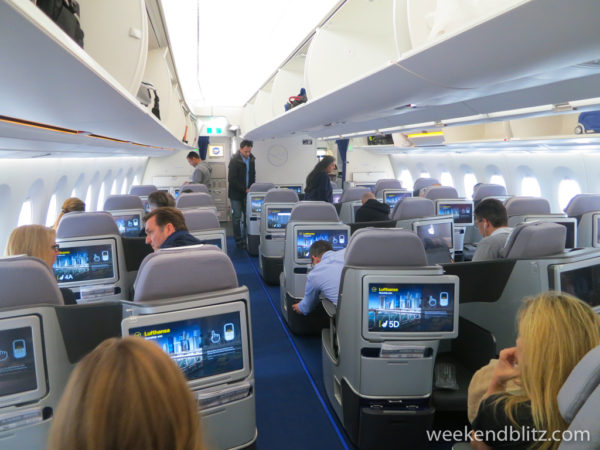 The seats on this A350 are nothing new; it's the same exact Business Class seat you'll find on their A330s, A340s, A380s, 747-8s, etc.
It is, by all means, a great product, but it is quickly getting outdated as many other airlines have already switched to an all-aisle access Business Class cabin– that is to say: 1 x 2 x 1 as a seating configuration. Lufthansa, by contrast, has installed their standard (and relatively new) 2 x 2 x 2 seating configuration on this brand new plane.
Here's the seating chart from Lufthansa's A350s: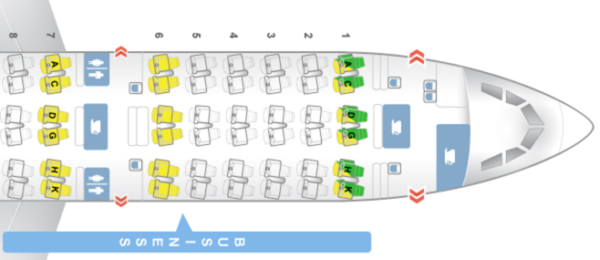 The Business class section (split up by a galley and lavatories) has 8 rows x 6 seats for a total of 48 seats.
And, here's the seating chart for a bunch of other airlines that have received the A350; all of their cabins feature the 1-2-1 configuration:
One small complaint was that there was not a huge amount of storage space. Despite this, there was plenty of foot room for a bit of storage and it's really hard to complain at all about having lie flat seats when traveling at 515 mph at 34,000 ft in the air.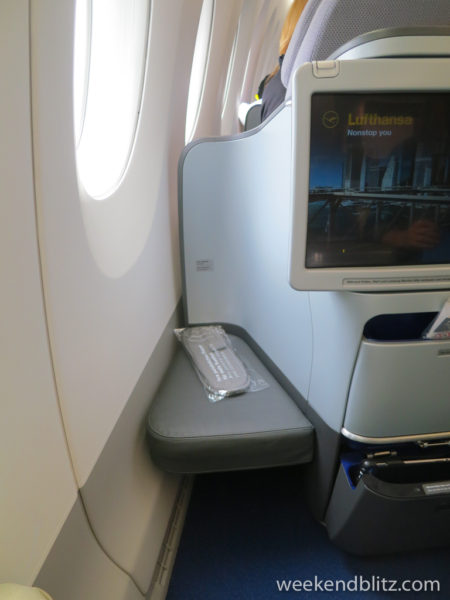 Other features of the seat:
Small cubby by side of seat that houses headphones
2x power plugs, one for each seat, by feet
Small cubby with bottle of water and amenity kit by the floor
Above that: a small place to hold menus, magazines etc.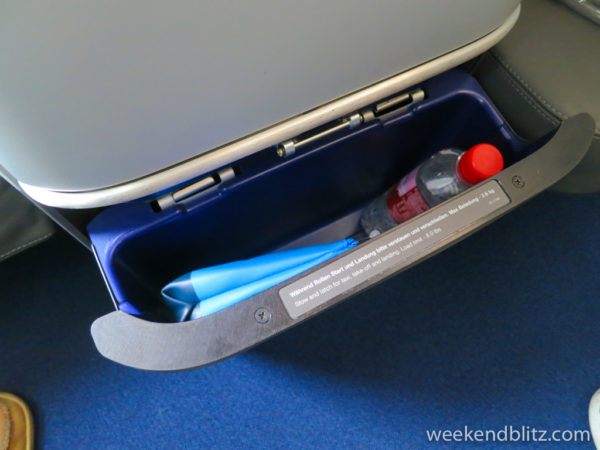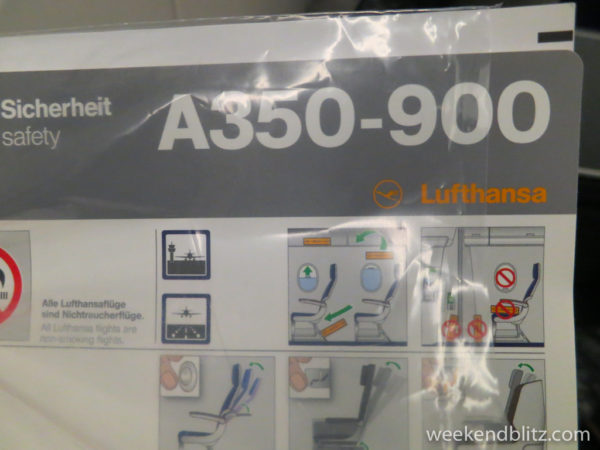 Time for take off!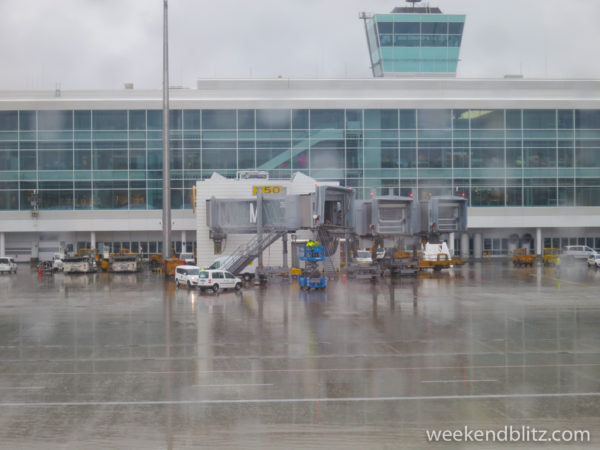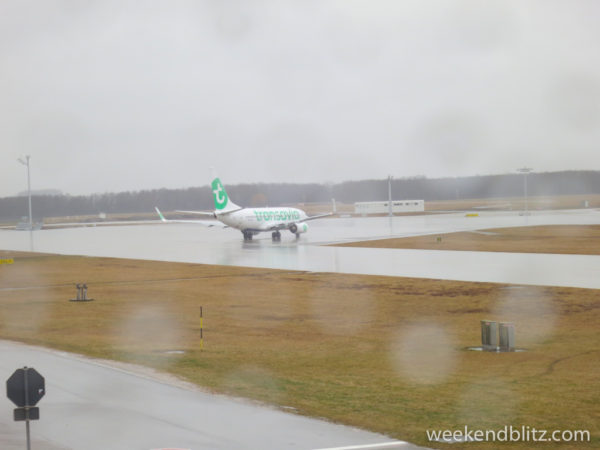 IFE
While it might just be my imagination, the one thing that did seem upgraded from their standard Business Class seating was the IFE.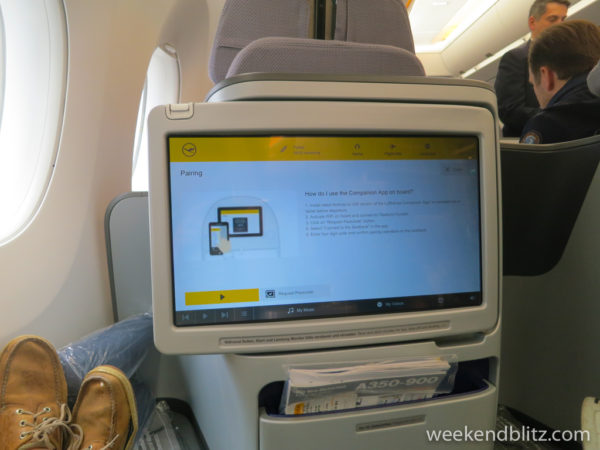 Having just taken a flight on a Lufthansa A333 the prior day, the A350 monitor seemed to be substantially bigger and of better quality. Also, the screen was a touch screen that was also able to be controlled by a handheld remote; this is a step up from the A333 aircraft. The screen also adjusted to help with the viewing angle depending on if you're sitting upright, reclined or somewhere in between.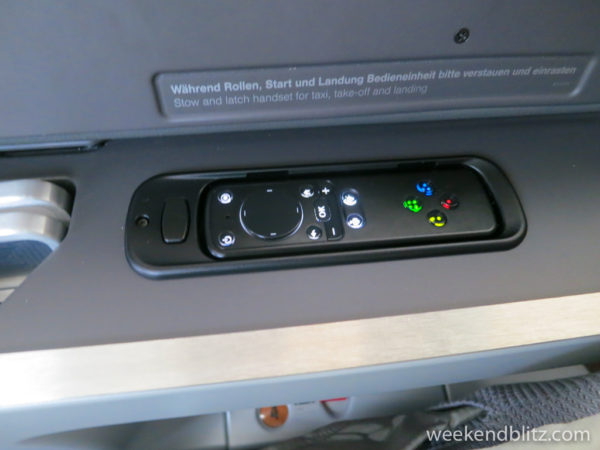 The movie selection was good, not great, but had plenty of Oscar-nominated new releases to help pass the time.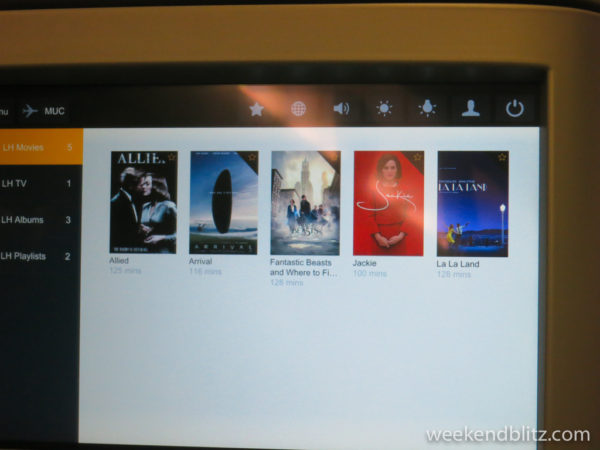 The TV show choices, however, were pretty bad.
A350
Here are a few A350 specific features:
Cameras
While I realized it's no longer a complete novelty since it's been around on the A380 for nearly a decade, I still just can't get enough of watching the cameras that Airbus is installing on their aircraft these days.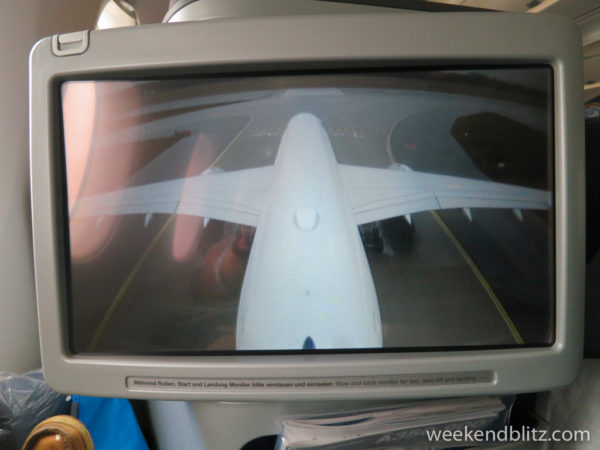 Cabin pressure/humidity
Also, this might be totally my imagination, but I remember thinking to myself near the end of the flight how un-tired I felt despite having already been traveling for 24 hours. I have to think that this was partly due to the lower altitude pressurization settings (I've read that the cabins are set to 5-6,000 ft vs closer to 8,000 for a traditional airliner). And partly to the humidity that is being introduced to the cabin to prevent the air from being too dry.
Cabin noise
Upon takeoff, a flight attendant made mention of the reduced cabin noise of the A350. I have to say that I didn't notice too much of a difference but maybe that's the goal since you tend not to notice the absence of noise.
Cabin width
The A350s are said to have a wider cabin than other similarly sized aircraft; I think this is all margin, however, since the extra width allows them to squeeze in one extra row of seating in Economy to make it a 3-3-3 configuration. So, in reality, I think the extra width is really only around 18-24 inches max.
Time to enjoy the scenery on this great new aircraft: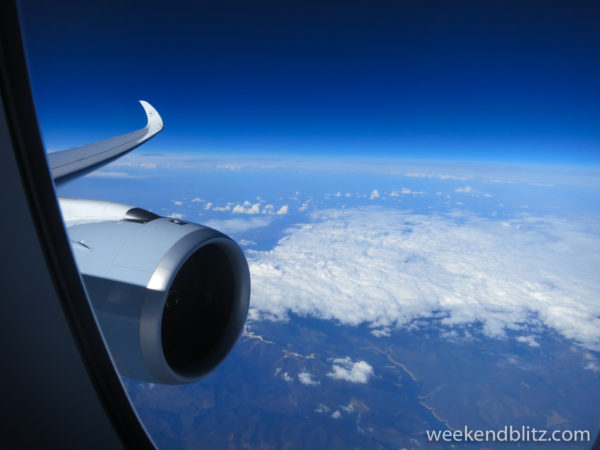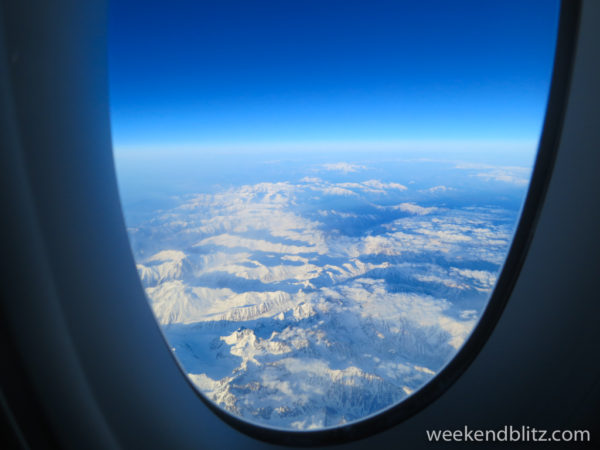 Here's a map of our route: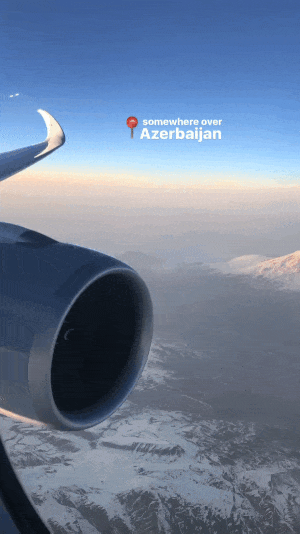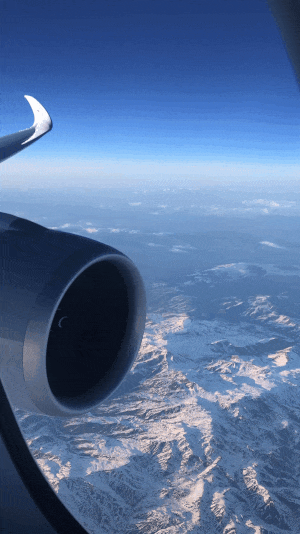 I thought it was pretty interesting that we totally avoided flying over Afghanistan: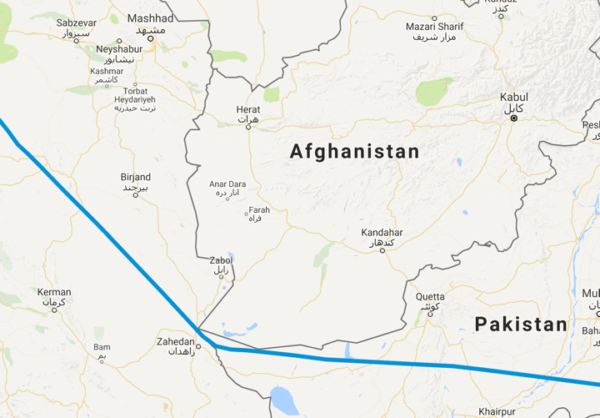 Despite it being a bit out of the way from the most direct route: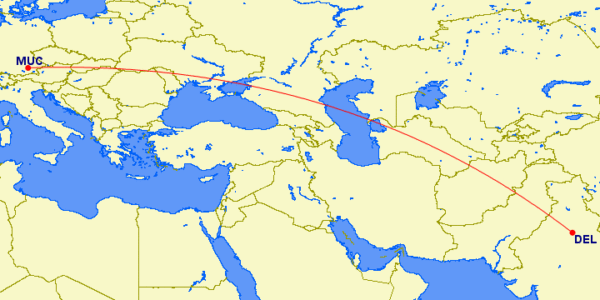 MEAL SERVICE
Not long after takeoff, we were served a hot towel along with a cocktail and roasted almonds.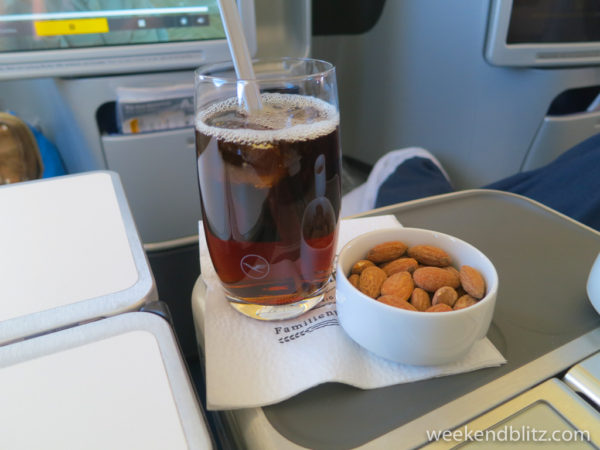 After the snack, we had a choice for appetizers and main courses. For an appetizer, I tried the "Smoked Filet of Trout, Cucumber Mustard Seed Salad and Lime Creme Fraiche."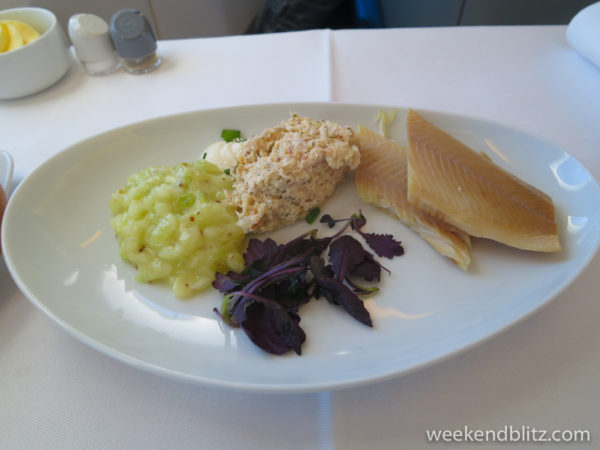 McCown had the "Chicken Breast scented with Thyme, Gazpacho Salad, roasted Artichoke and Basil Oil." It was fresh, roasted chicken served cold. The basil oil tasted a bit like pesto and the dish was very refreshing.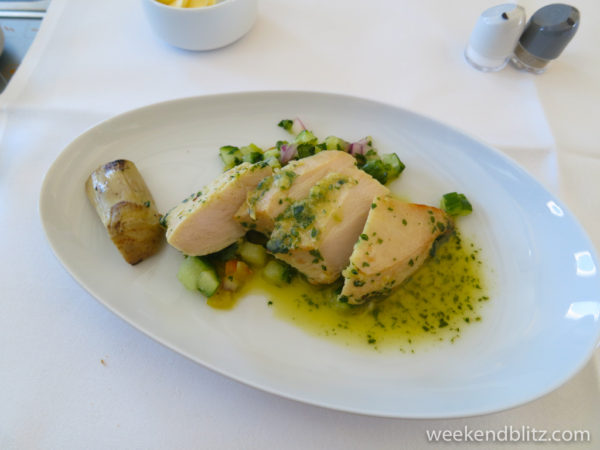 For the main course, I had the "Grilled Corn-fed Poularde with Ginger Chicken Jus, Ratatouille and Pearl Barley Risotto." Again, it had a great flavor and was very fresh tasting.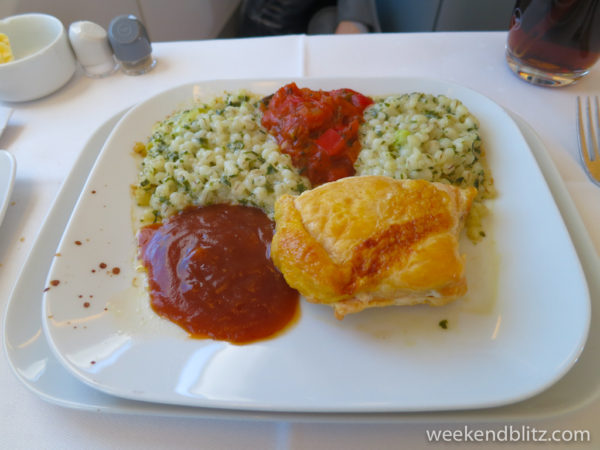 McCown went with the Indian option and tried the "Paneer Tikka Lababdar" which was an "Indian Cream Cheese cooked in a savory Bell Pepper, Onion and Tomato Sauce, Ragout of white and yellow Lentils cooked in Tomato and Onion Fond, steamed Indian Basmati Rice sautéed with Cumin, green and black Cardamom." It was a great, spicy meal.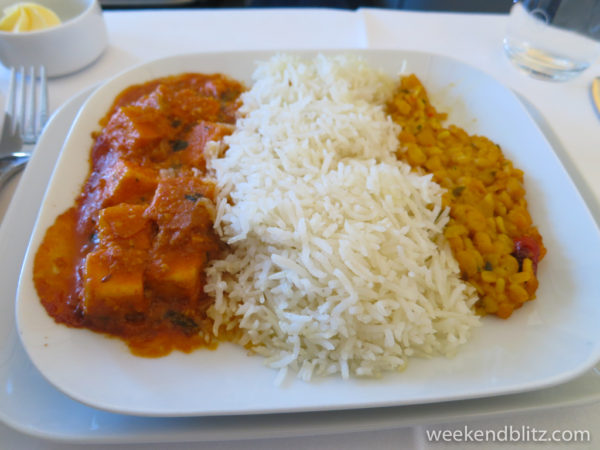 About 1.5 hours before touchdown, they came around to take drink and dinner orders.
We both had the Indian meal. Served all on 1 tray with appetizer, main and dessert. So, you could basically choose the Western or Indian track. The dish consisted of a few items:
"Shakarkandi Chaat: Sweet Potato Salad marinated with Lemon Juice, Chaat Masala enhanced by Feta Cheese and Pomegranate Seeds garnished with Arugula Salad"
"Avial: Stewed Carrots, Potatoes, Beans, Pumpkin and Eggplant cooked in a creamy sauce of Yogurt, Coconut and Curry Leaves, Ragout of green Moong Lentils and fresh Spinach prepared with Tomatoes and Ginger, steamed Indian Basmati Rice sautéed with Cumin, white Lentils and Cashew Nuts flavored with Tamarind and brown Mustard Gains"
"Steamed Yogurt with Vanilla accompanied by Mango Coulis"
The cubed sweet potatoes with feta and pomegranate seeds on top was one of the highlights. The yogurt, on the other hand, was a bit strong and I didn't find it very good as it had a bitter taste.
We learned that there was a Nespresso machine onboard capable of producing delicious espresso, so we took full advantage. Oddly enough, though, lattes/cappuccinos weren't possible, so we just ordered a side of milk. I guess they just don't have a good way to properly steam or heat the milk to call it a cappuccino.
SERVICE
Service was great. From what we could see, there were all German flight attendants with one who could speak fluent Hindi on board. All pretty attentive and fast. Friendly but definitely not overly friendly.
AMENITY KIT
The amenity kit was a bright blue color and made by Jil Sander Navy. While it was fine, it certainly wasn't too nice and definitely not anything that I'll be keeping and using in the future like Thai or EVA Air Rimowa or Delta Tumi kits.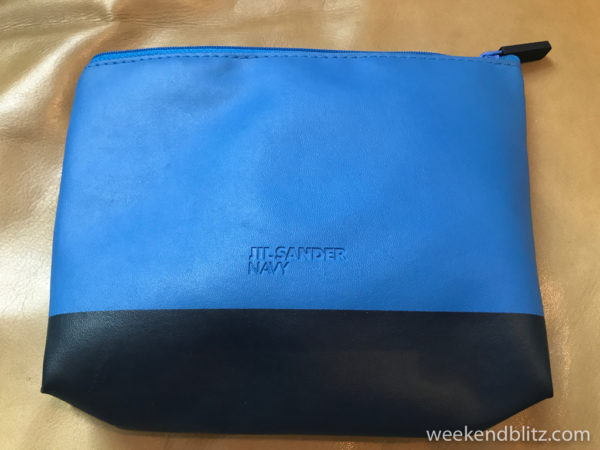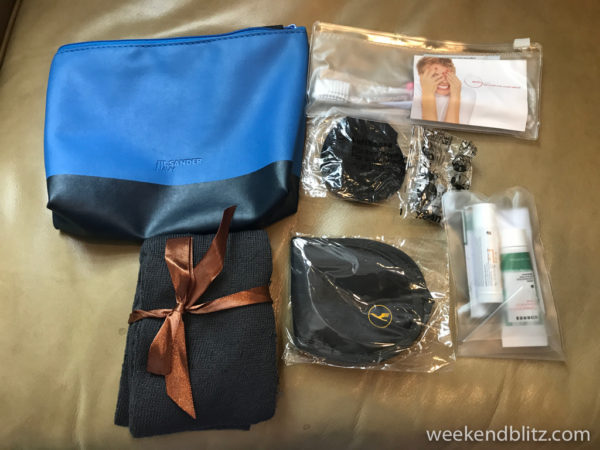 We landed about 12:30 am Delhi time, about 20 minutes after the scheduled arrival time. This was due to airport congestion and caused us to circle for a bit before being granted landing permission: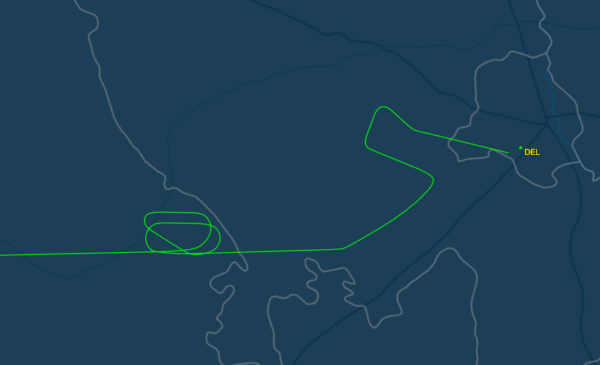 We were excited to see the "Welcome to India" signs: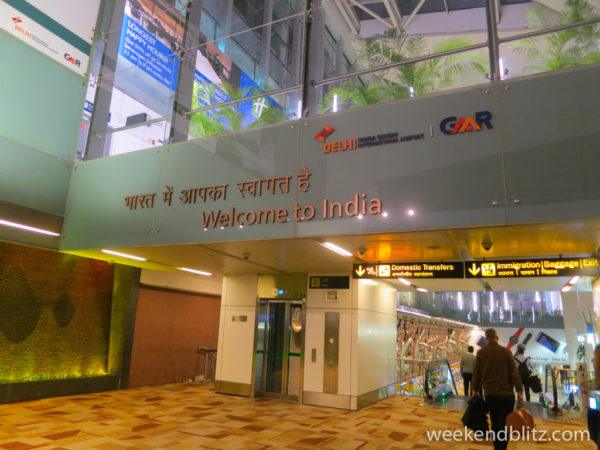 BOTTOM LINE: We were thrilled to have been some of the first people ever to fly Lufthansa's first Airbus A350. The cabin was fantastic and service was great, as well.