Louis' Tavern CIP Business Class Lounge – Bangkok-BKK Concourse G
After a quick but fun and action-packed 48 Hours in Bangkok, it was time to head to our next destination: Vietnam.
We were booked on Vietnam Airlines flight VN 602 from Bangkok-BKK to Ho Chi Minh-SGN out of Gate F3 and decided we had a bit of time to try out one of Bangkok's Priority Pass Lounges: Louis' Tavern CIP Business Class Lounge – Bangkok-BKK Concourse G.
First off, Louis' Tavern has a total of 6 lounges at Bangkok-BKK airport, all of which are accessible with a Priority Pass membership. Here's a map of all of their offerings: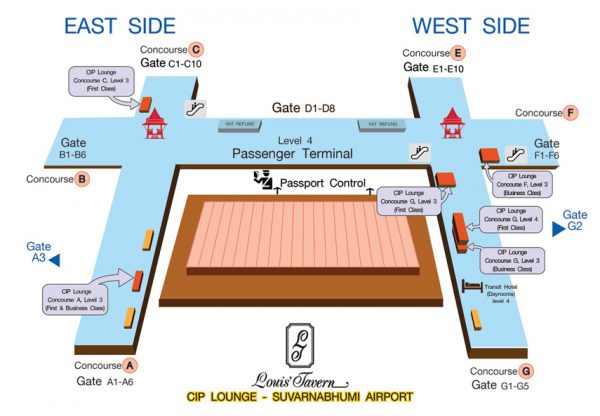 As we approached the lounge, it was confirmed that they are open 24 hours a day! However, it's worth noting that Priority Pass members are technically limited to just 2 hours total in the lounge, so don't plan on going crazy if they choose to enforce the limit.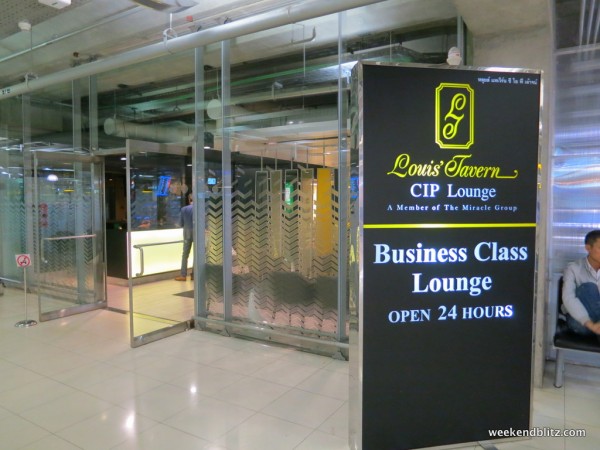 This was technically a "Business Class" lounge, but the Priority Pass also entitles you to access "First Class" lounges, this one just happened to be closest as there was some construction taking place on the nearby First Class lounge.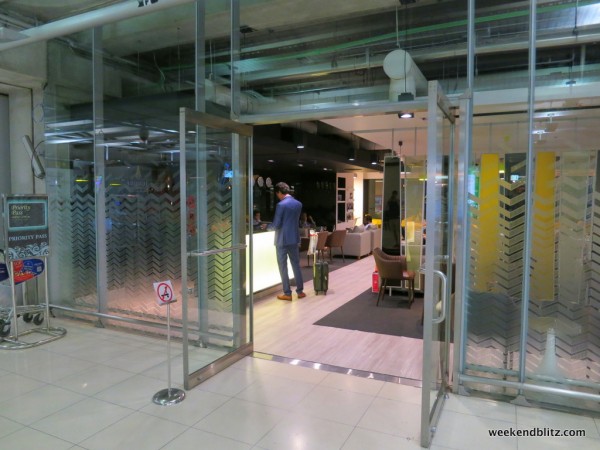 There was plenty of seating although the lounge is a bit small.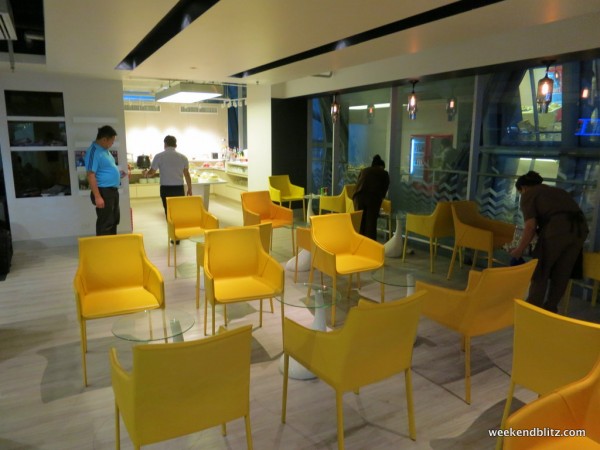 The lounge was not lacking in quality of snacks either and they had a good selection, such as a hot dish of chicken curry and rice, corn chowder soup and a few hot pastries like chicken basil, spinach puff, tuna, etc… They also had a few sandwiches, like cheese sandwiches, ham sandwiches, etc… There was plenty of fresh fruit to go around, as well: papaya, pineapple and watermelon.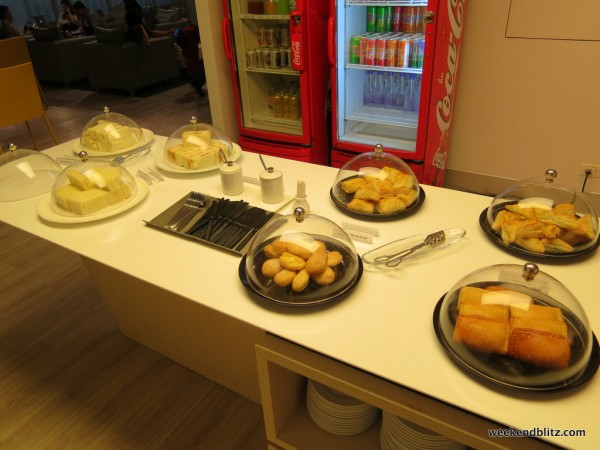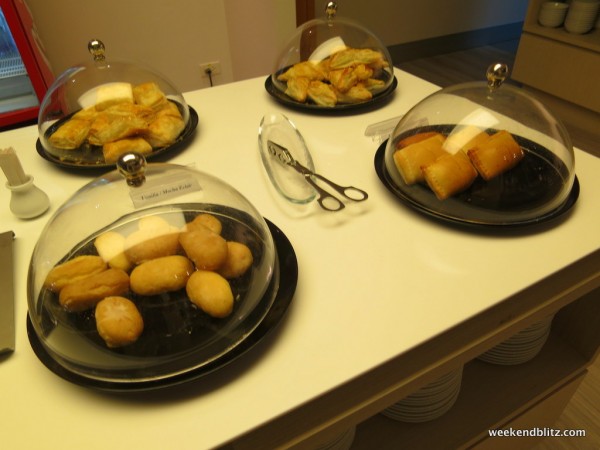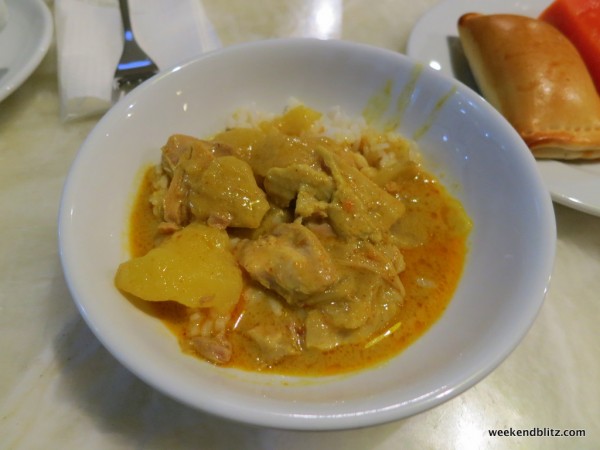 The beer selection included the usual suspects: Leo, Chang and Singha. There was also just about every type of liquor you could want as well as juices, sodas etc… It was pretty well-stocked.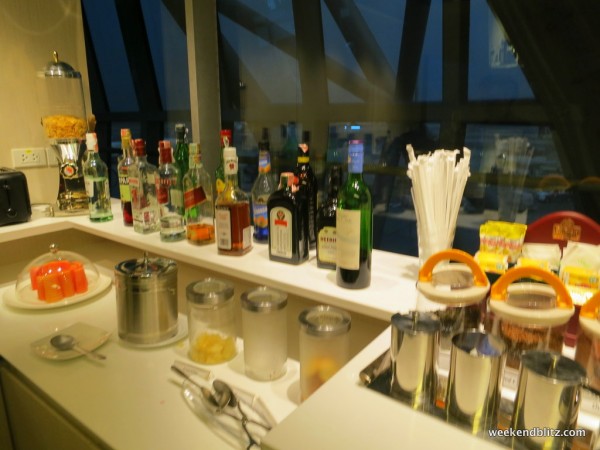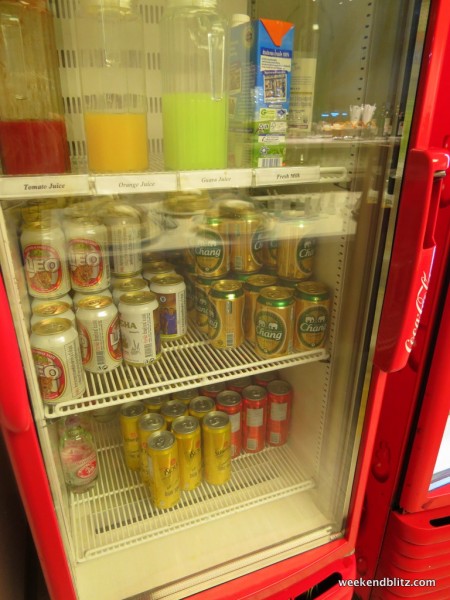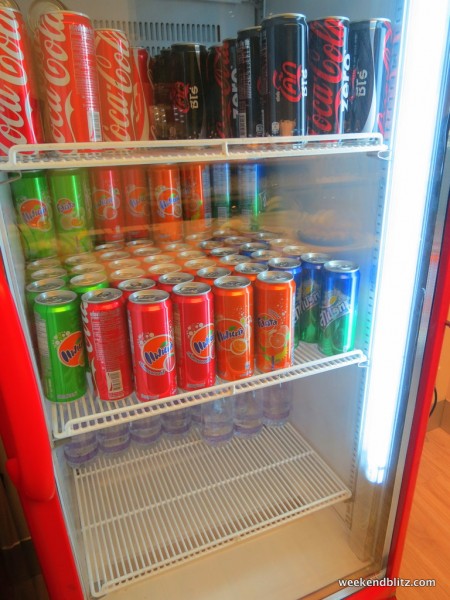 BOTTOM LINE: While there are far nicer lounges at BKK airport (see: Thai Airways Royal First Lounge and Royal Orchid Spa – Bangkok-BKK), if you're limited to Priority Pass-friendly lounges, I'd certainly recommend this one as a place to get some food and drinks before a flight.