How-to: Book US Airways Flights With British Airways Avios
Starting on March 31, 2014, US Airways officially joined the Oneworld Alliance as part of its merger with American Airlines. The biggest news and best part about this change is that you can now use British Airways Avios to book award flights on US Airways.
British Airways/Iberia Avios miles are [glossy term="distance based awards"]:  on the surface, it seems like you're getting a bad deal on award redemptions. But, as with anything involving miles, it opens up possibilities to find great values on non-stop short distance flights.
Here's the British Airways Avios award chart: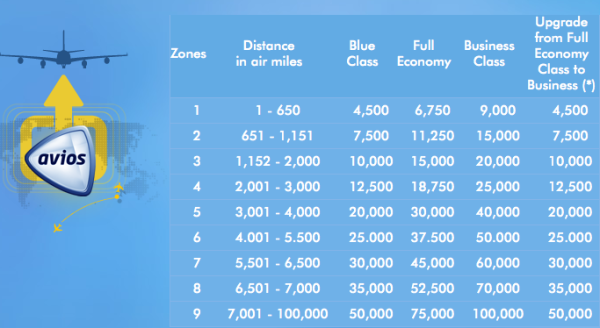 Benefits of Booking US Airways Flights With British Airways Avios
Avios can often save you miles when booking– although it can make some awards cost more.
You can do a "cash and points" option when booking Avios awards which will allow you to purchase Avios at a rate of appx 2 cents/mile at the time of booking. This can help you if you're short on miles.
Booking with Avios can help you avoid the US Airways "quick ticketing fee" of $75 when booking within 21 days of travel: "Making a reservation for travel less than 21 days from today will cost an additional $75 per ticket unless you're logged in as a Dividend Miles member with Gold, Platinum or Chairman's Preferred status."
You can also avoid the $25 US Airways "award processing fee."
How to Book
BOTTOM LINE: Being able to book US Airways flights with British Airways Avios has opened up some great possibilities. While some routes will cost you more miles/points, many routes are cheaper and you can avoid the US Airways Award booking fee of $25 and "quick ticketing fee" of $75 when traveling within 21 days of booking.