Etihad Arrivals Lounge Abu Dhabi-AUH Airport and Chauffeur Service to Dubai
After landing in Abu Dhabi-AUH from our flight from Washington, D.C., we popped into the Etihad Arrivals Lounge after going through passport control/customs. We had our chauffeur already scheduled, so we really only had the time to head to the lounge for some water. We couldn't stop ourselves from trying a quick snack, too — pita and hummus and a few bite-sized sandwiches.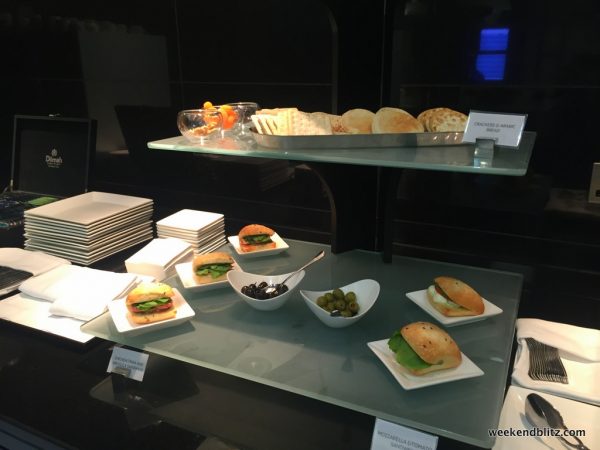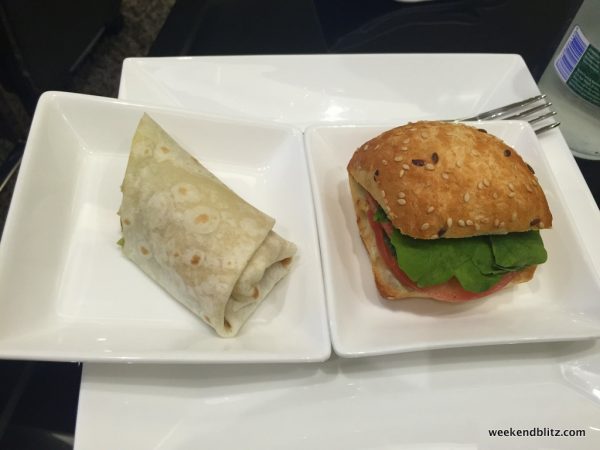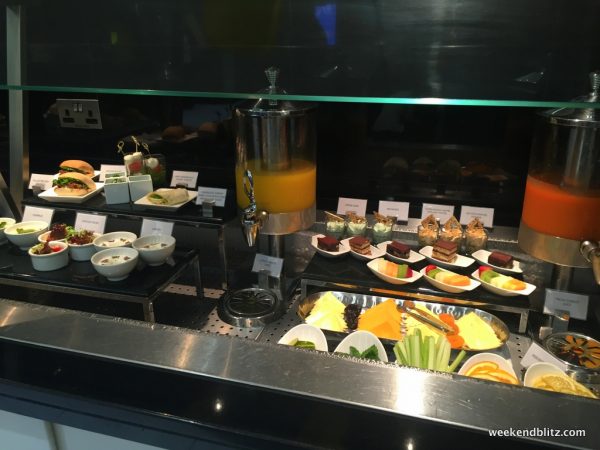 At around, the lounge was mostly empty. Interestingly, it looked very similar to the Etihad lounge at IAD, with the same decor: dark wood with bright white and light blue leather upholstery.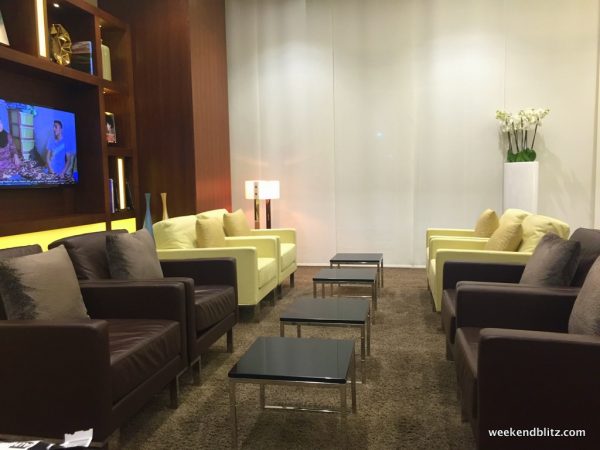 In the lounge, there's also a shower area and Jeffrey almost got a shave, but we opted to head on to our hotel. Although we were excited to head on to Dubai, we were a little disappointed to have to leave so soon as the lounge was very nice.
---
Etihad Chauffeur Service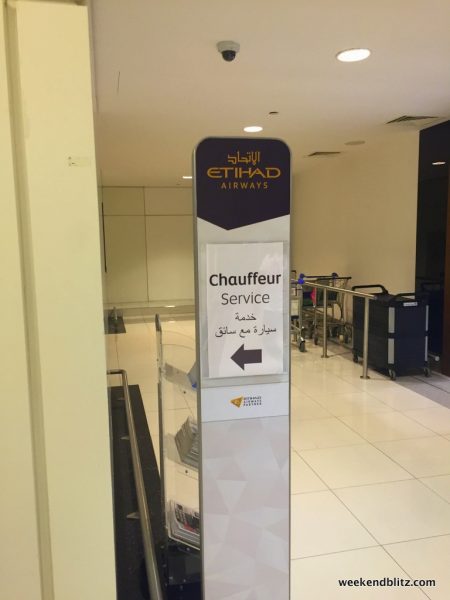 The chauffeur line was just outside the airport exit and, after we followed the signs (no escort) – but we were greeted by a man holding a clipboard as soon as we stepped outside. He immediately found our reservation and directed us to the Toyota van which was first in line there at the curb. Our driver helped us get our bags in the car and then headed off toward Dubai.
Unfortunately, the sun had just set when we landed, so our entire ride was in the dark. Until we got to the outskirts of Dubai, we didn't see anything but road and a few gas stations off of the exits. We did stop for the driver to pop into a gas station, and it was interesting to see the crowd at the station because there were people from all walks of life: two Western women, young boys, and men dressed in traditional Arabic dress and also jeans and t-shirts.
After about 1 hour 15 min, we arrived in Dubai. We passed both of the big malls and our kind driver pointed out the Burj al Kalifa – the tallest building in the word – glittering with lights through the hazy night.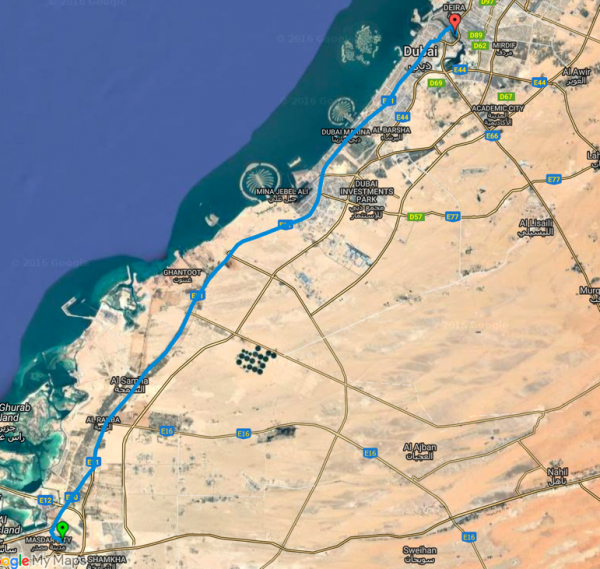 Driving through Dubai to our hotel was pretty cool: just huge, tall building after huge, tall building. Once we made it to the hotel, we headed straight to sleep since our ride through the city had us ready to explore in the daylight.