Basilica Cistern (Yerebatan Sarnici) – Istanbul, Turkey Review and Photo Gallery
Basilica Cistern (Yerebatan Sarnici) – Istanbul, Turkey Review and Photo Gallery
Basilica Cistern – Yerebatan Sarayı – "Sunken Palace", or Yerebatan Sarnıcı – "Sunken Cistern"
Address: Very close to the Hagia Sophia and Blue Mosque in the old city of Istanbul. Alemdar Mh., Şeftali Sk No: 6, Fatih, Turkey
Price: 10 TL (~$4.50 USD) – a bargain, totally worth the admission price.
Hours: Daily.  April-October: 9am – 6:30pm; November-March: 9am – 5:30pm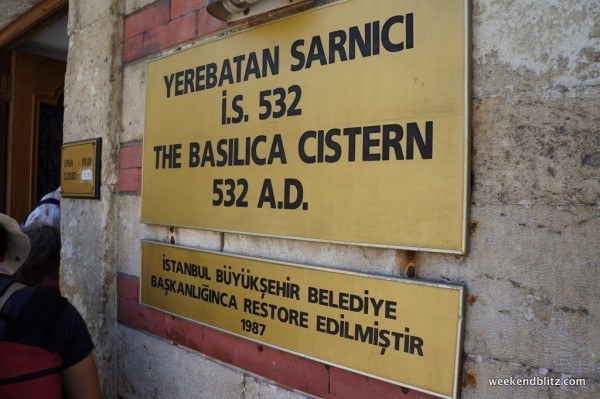 After touring the Hagia Sophia (click for post) with the other 6 billion people that morning, we headed just across the way to the Basilica Cistern. When we saw the crowds there, too, we were so over crowds and ready to walk around the city that we walked past the Cistern at first. On second thought, we doubled back and went inside.
It is dark and dreary inside the Cistern, the largest of hundreds of cisterns beneath Istanbul. This Cistern was built during the 6th Century, and historical documents indicated that more than 7,000 slaves helped to build it. Once you've walked down the steps into the main cistern, there's a huge open space with tons of columns holding up…the land above you. This particular cistern served as the water filtration system for the Grand Palace of Constantinople, then continued on into modern times.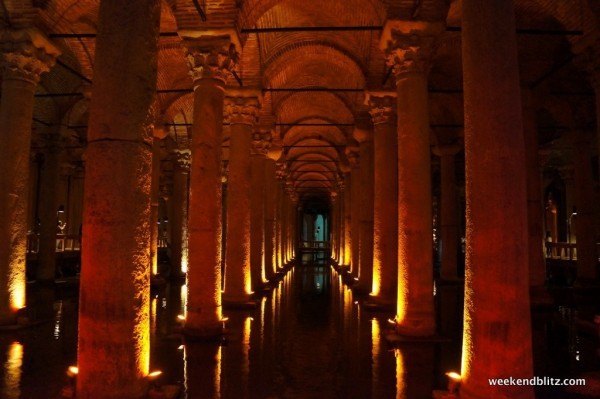 Just like any other historical-turned-tourist site, the astounding old is juxtaposed with modern-day tourist traps. So, right between some centuries-old columns, they've set up a photo booth of sorts. You can pay a couple dollars and dress up in Sultan -like clothing. Normally, we skip these kind of things, but this one was too good to pass up…and is one of my favorite pictures of us.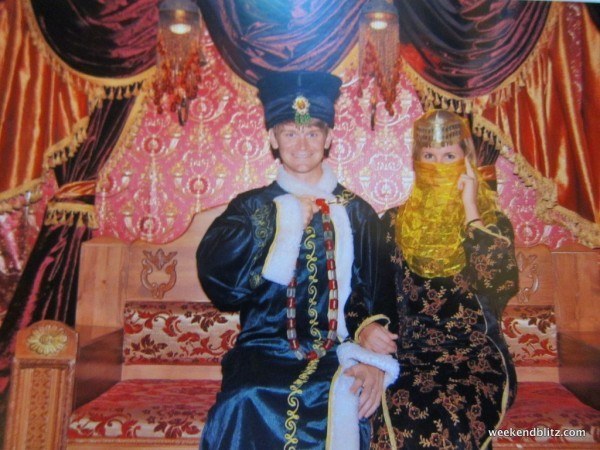 Historical sites always get me because these people built this stuff without machines. I'm always impressed and overwhelmed by their beauty. It's relaxing to walk around the Cistern and hear water dripping all around you. It's damp and muggy, too, so you probably don't want to stay too long. Take time to walk over to the far corner — one of the column bases is carved to look like the head of Medusa.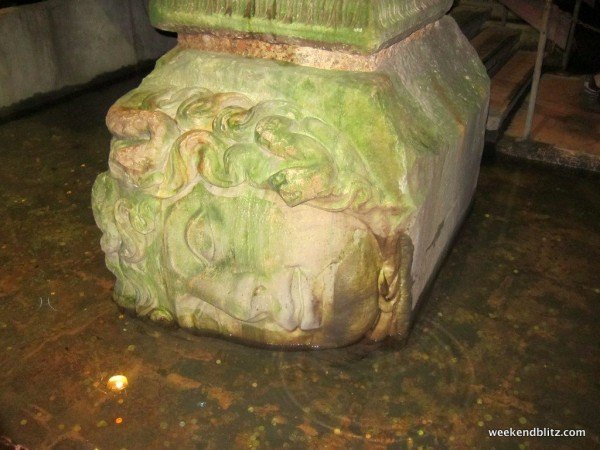 BOTTOM LINE: If you've never seen an underground water system before, don't miss this huge one. If you have, you should still go to take a gimmicky photo. I don't think you'll regret it.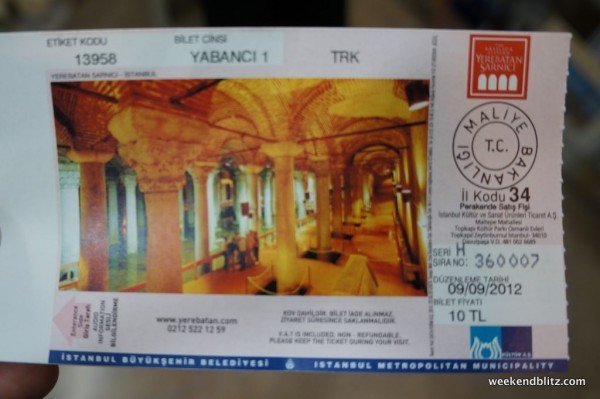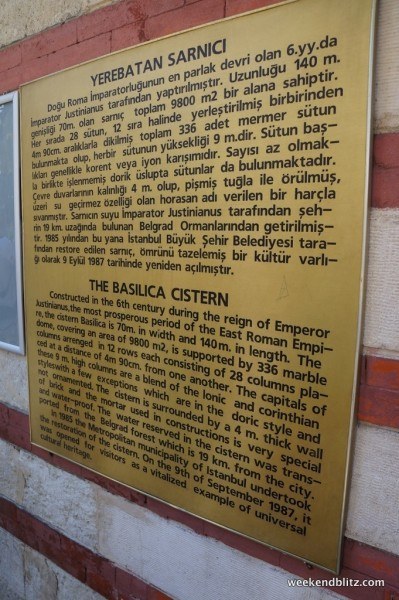 Featured image source: Photo by Hervé BRY under CC