US Airways Flights: Using British Airways Avios out of Philadelphia-PHL
As I wrote about here (How-to: Book US Airways Flights With British Airways Avios), US Airways officially joined the Oneworld Alliance about a month ago. Joining the ranks of American Airlines, British Airways, Cathay Pacific, LAN etc…, US Airways is now eligible for bookings with Avios. This opens up lots of opportunities for maximizing short, non-stop flights out of US Airways' hub cities: Charlotte-CLT, Philadelphia-PHL, Phoenix-PHX and Washington-Reagan-DCA.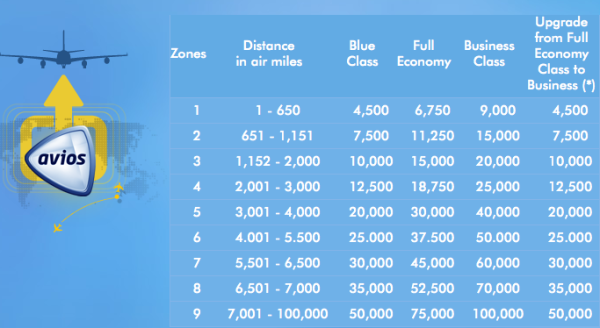 First in this series was Charlotte, North Carolina-CLT, and now we have flights out of Philadelphia-PHL. There are easily 60+ million people that can reach Philadelphia International Airport in less than a 4-5 hour drive or train ride, making it a highly accessible airport and one that can be easily leveraged for very good Avios redemptions. I have compiled this map to help assist in visualizing and then planning just how far a British Airways Avios will take you on US Airways:
Some great values are Philadelphia to:
Most of Western Europe (the UK, France, Spain, Portugal, Germany, the Netherlands) for 40k Avios roundtrip in economy.
Freeport-FPO, Nassau-NAS and Bermuda-BDA for 15k Avios roundtrip.
All of the Caribbean for 20k Avios roundtrip.
A bunch of cities in Eastern Canada (Ottawa-YOW, Toronto-YYZ, Toronto-YYZ & Quebec City-YQB) for 9k Avios roundtrip.
Just about any Zone 1 city in green is probably a great value at just 9k Avios roundtrip.
When you're ready to book, follow this guide: How-to: Book US Airways Flights With British Airways Avios. And, don't forget that you can transfer American Express Membership Rewards Points to British Airways to book flights with Avios.
BOTTOM LINE: Philadelphia-PHL is US Airways' central hub and provides the largest selection of flights that can be booked with Avios. Some make great sense (i.e. Bermuda for 15k miles, Quebec City for 9k miles) whereas others are better off booked with regular US Airways/American miles (i.e. West Coast flights).